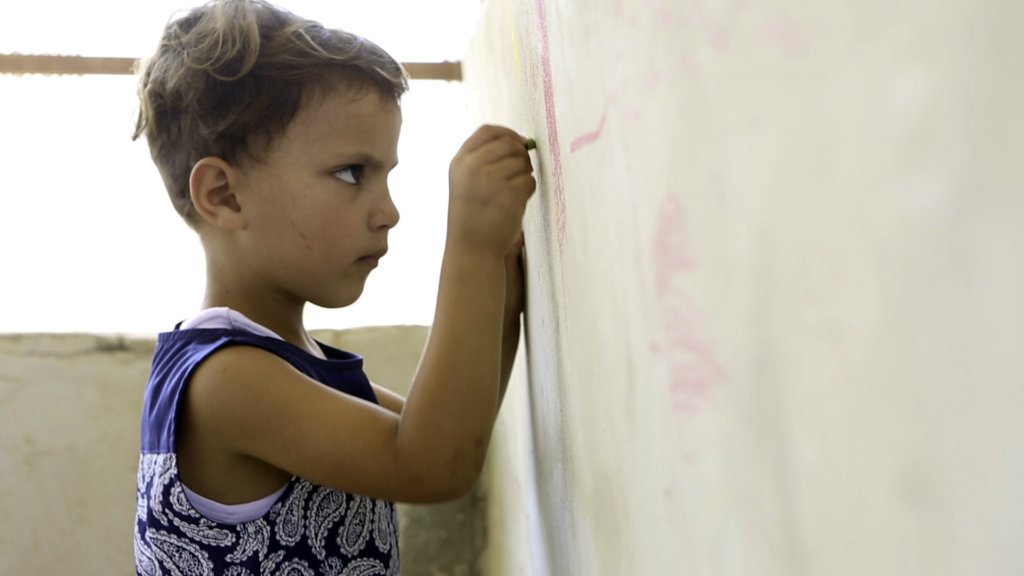 Thank you so much for your kind donation to bring equality in education for Palestinian children and youth. The following is an update on what Adalah has been working on and has achieved in the past quarter to help Palestinian children #MakeTheGrade.
1. Increasing access to education for Bedouin preschoolers
Earlier this year, Adalah filed a new impact litigation case to compel the Israeli Education Ministry to provide preschool education for the children of the unrecognized Bedouin village of Alsira. In September, we learned that in part owing to our petition, the Education Minister announced that the government would be investing US $13 million to provide transport to school for kids from various villages! This is great news for 4-year old Siraj from Alsira, who will no longer have to make do with her makeshift blackboard!
We now need to ensure that the government makes good on its promise by continuing our litigation work. Following our first hearing on 13 September, the judge ordered the state to present its final transportation plan for the Bedouin kids. Our next hearing is set for 22 February 2017.
2. Ending discrimination in benefits to 'returning' Arab high school students
Students with Israeli citizenship who have studied for four or more years overseas (known as 'returning students') and who face linguistic challenges upon their return to Israel are entitled to significant benefits and considerations when taking their Israeli high school matriculation exam. However, these benefits only applied to students taking the exam in Hebrew, which effectively excluded Arab students, who take the exam in Arabic.
As a result of Adalah's appeal in May 2016, on 5 September the Education Ministry announced it would cancel the discriminatory directive!
Adalah Attorney Sawsan Zaher noted that it was unfortunate that an appeal had to be filed "in order to update the ministry directive after it had already harmed so many children". Nevertheless, we are satisfied with the decision to update the directive and thereby facilitate equal rights in education for Arab students.
For more on the case and the benefits that are now extended to Arab students: https://www.adalah.org/en/content/view/8928
3. East Jerusalem education won't be held ransom
According to media reports, the Israeli Ministry of Jerusalem Affairs is expected to transfer some NIS 20 million (US $5.28 million dollars) earmarked for the renovation of existing Arab school buildings. However, the ministry is reportedly making the budget transfer conditional on the Arab schools' adoption of an Israeli-authored curriculum instead of a Palestinian-authored curriculum. This decision is part of broader Israeli efforts to erase Palestinian history, culture and presence in Occupied East Jerusalem.
Adalah sent an urgent letter on 10 August 2016 demanding the revocation of the decision. We argued that the Jerusalem Affairs Ministry's decision is a violation of Palestinians' right to education, and that the ministry lacks the authority to determine curriculum content in these schools, which falls under the Education Ministry.