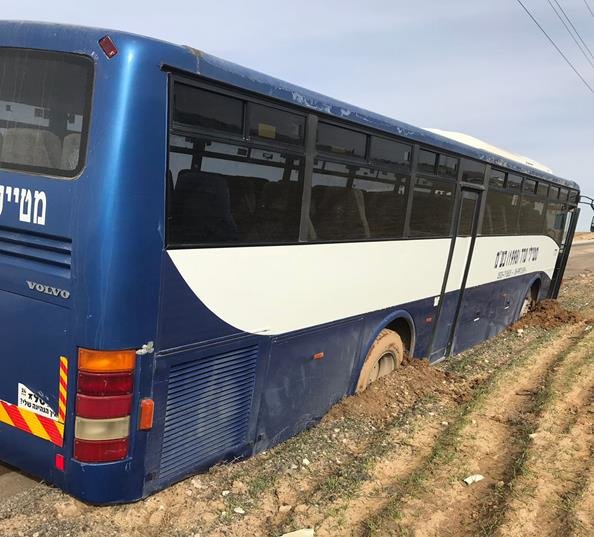 Dear Friends,
Greetings to you from Adalah - The Legal Center for Arab Minority Rights in Israel.
The new school year has just begun in Israel, and one of the main issues that Adalah will continue to work on during the 2018-2019 school year is access to school, particularly for Arab Bedouin kids in the Naqab (Negev) desert.
As we have reported previously, Adalah has worked extensively on ensuring transport to school for pre-school aged Arab Bedouin children, and we will continue in the coming months to confront the Education Ministry to abide by its promises to allocate the funds necessary for access to early childhood education, as required by Israeli law. We will also monitor the Ministry's obligations, pursuant to court orders, to build safe bus stops for the thousands of Bedouin kids who need a secure place to wait for their buses to school, out of harms way.
In addition to these obstacles to access schools, Adalah is also working on cases to compel various Israeli ministries and local authorities to repair often-impassable school access roads in Bedouin villages. These roads become dangerous, particularly in the winter due to heavy rains, and block students' and teachers' ability – unnecessarily - to even get to school.
One case on which we are working is that the road to school in Al-Fur'a village. At the beginning of 2018, Adalah sent a letter to the Education Ministry, the Al Qasoum Regional Council, the national transport infrastructure company Netivei Israel, and the Bedouin Negev Development and Settlement Authority, demanding that they repair a narrow, pothole-riddled school access road that is often submerged in water during heavy winter rains and connect it to Highway 31.
Al-Fur'a – recognized by the state in 2006 – is home to some 6,000 residents. Around 3,000 children from Al-Fur'a and neighboring Bedouin communities attend kindergarten, elementary school, middle school, and high school in the village.
In response to a petition filed to the Israeli Supreme Court by Adalah and Al-Fur'a residents many years ago, the state committed to repairing the access road and made a subsequent such commitment when faced with a contempt of court motion filed by residents before the court.
Nevertheless, the schools today remain connected to Highway 31 only via a cracked and often impassable 600-meter long "agricultural track" that is riddled with potholes.
Adalah Attorney Myssana Morany wrote in her letter that the state has been violating its commitments to the court for years:
"Connecting [the schools] to the highway interchange via an agricultural track does not satisfy the state's commitments made before the Supreme Court, which has already ruled that 'agricultural tracks are not to be considered 'statutory roads', and are therefore not considered roads at all… Village residents are reporting difficulties for vehicles – particularly school buses – when winter conditions create potholes in the track making it inaccessible. The track is also too narrow for two vehicles traveling in opposite directions to drive down at the same time. Further, during days of heavy rain, the track becomes entirely submerged and completely impassable."
Adalah also stressed that the agricultural track presents a danger to local schoolchildren:
"The current situation threatens students' lives and violates their constitutional rights to dignity and equality, as well as their right to education, as enshrined in the Compulsory Education Law. It is clear to all that an agricultural track is not a safe way to get students to school and that an asphalt access road must be paved in accordance with the relevant standards."
Adalah will take legal measures in the coming period to follow-up on the Al-Fur'a road to school case, as well as other infrastructure/road problems in the Bedouin villages in order to ensure access to schools for children. If Bedouin kids cannot even get to school, they are being deprived totally of their right to an education.
We thank you in advance for your continued support of Adalah's work to uphold the right to education for Palestinian children, citizens of Israel, throughout the country. We appreciate you generosity.
In solidarity,
Rina Rosenberg (Jabareen)
International Advocacy Director, Adalah