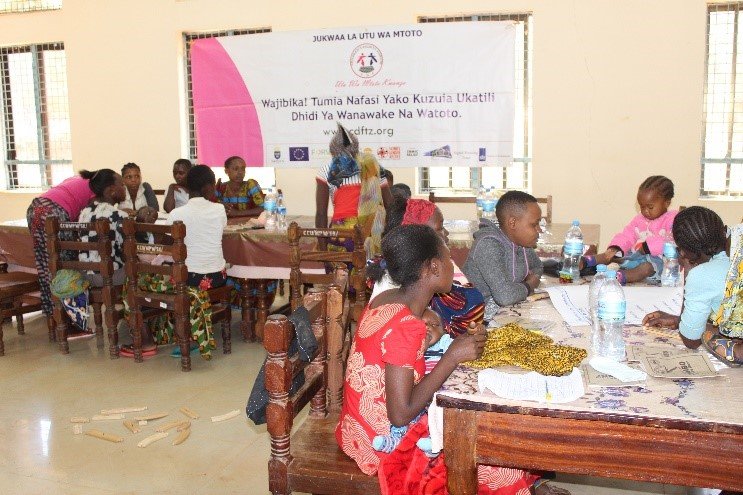 We'd like to say a big thank you to our generous donors. Your support has already made a huge impact on the lives of child mothers in the Mpwapwa District.
In July, twenty five out-of-school young mothers benefited from a 5 day leadership training course designed to increase their confidence and empower them to make positive choices. The young mothers were very much engaged and increased their knowledge in the areas of (1) self-awareness and shaping future dreams (2) life skills; communication and decision making (3) child protection and services mechanisms (4) Leadership skills.
The training was delivered by our local implementing partners the Children's Dignity Forum (CDF) at the Mpwapwa Teachers Training College. They continue to build their organizational capacity and are already taking lessons from previous projects to improve Make Child Mothers Count in Tanzania. For example, this year's training included games in the evening to avoid participants burning out, whilst their children were given toys to help them settle, which helped participants stay focused.
During the training CDF also carried out an assessment of Mpwapwa Girls Clubs, seeking opinions on the risk factors that lead to girls dropping out, the overall challenges faced by the Girls Clubs and how to improve the Clubs to ensure retention rates. CDF's monitoring and evaluation work feeds into our wider strategy of developing projects led by local experts, thereby ensuring community ownership and greater sustainability.
In all, it's been a very productive quarter and we can't wait to see how our young women will put their new skills to use. Thanks once again to everyone who has made this work possible!