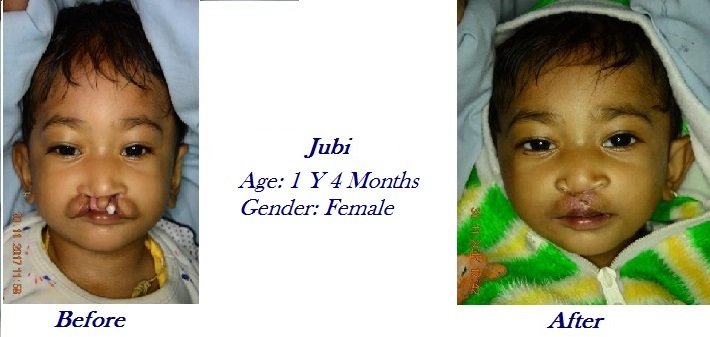 Dear Smile Giver
Few months back, when we approached you for supporting our 100 SMILES IN 100 DAYS campaign of Mission Smile to provide safe and corrective surgeries, we were amazed by the wonderful response and generous support that you made. Against our goal to raise $ 5000 we have raised $ 32,000.
Thank you again for your generosity and support.
Over the last 30 days, we have used your donation judiciously to partly support the surgeries at our centre in Guwahati. And by 30th November, with the support raised from the campaign, we were able to provide the Gift of Smile to 84 infants, children and adults. They now look forward to lead a better life and towards a brighter future because of the generosity and warmth with which you all came ahead to support this drive.
Looking at how these surgeries were spread, around 70% (69.7% to be precise), of the surgical intervention, were provided to children under the age of 5 which the best time to provide the surgery, as the surgery results are better and the child does not remember the pain of growing with Cleft. In fact, the impact is much deeper physiologically, as the child feeding challenges and speaking problems gets reduced considerably.
In terms of geographical distribution of these surgeries, all of these were provided at our Guwahati Comprehensive Cleft care Centre which is operated and managed by Mission Smile staffs. It is a centre of excellence in comprehensive cleft care in India, which provides apart from the surgery, the entire comprehensive treatment like - speech, dental, nutrition, child life etc.- all under one roof. It provides all the necessary care and treatment that a cleft child needs to fully recuperate from his/her painful condition.
The transformation that these surgeries brought have been heart touching. The ripple effect that your donation has made not only transforms the lives of the children but also of their parents and the communities they live in.
Please find in our attachment the wonderful transformation of two infants – Sohona and Brian (Name changed). You have been able to give hope and transform not only their lives but also 82 others.
Both of them will be visiting us again during for the remaining surgery of their palate and will grow up and will not even remember the pain of being born with Cleft.
We believe this is the beauty of the work and cause that you are supporting, the change that you bring, makes a huge impact to the child to grow to his/her fullest potential and its positive ripple effect spreads in the family and community. The before and after photos of 5 more children have been attached to show the huge change that these surgeries bring.
Hence, we would appeal to you for your continued support towards this positive change that you have brought and generously support our ongoing campaigns on the platform.
We are currently raising funds to replace critical medical equipments visit the campaign page to know more https://www.globalgiving.org/projects/equipments4smiles/
Thank you so much.
Best
Anupam Sarkar | Manager - Partnerships
M: +91-9007883789 | E: anupam.sarkar@missionsmile.org
Mission Smile
DPSC Plot no X-1, 2 ,& 3, Block EP, Sector 5, Salt Lake,
Kolkata-700091, India - www.missionsmile.org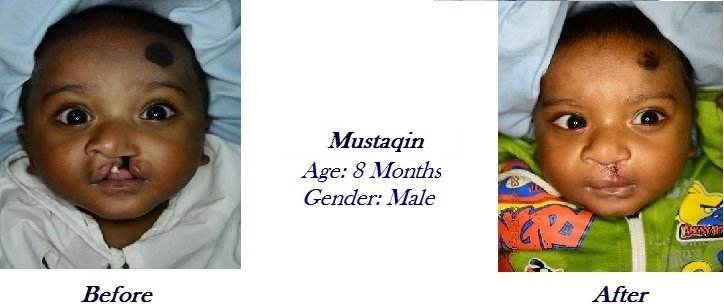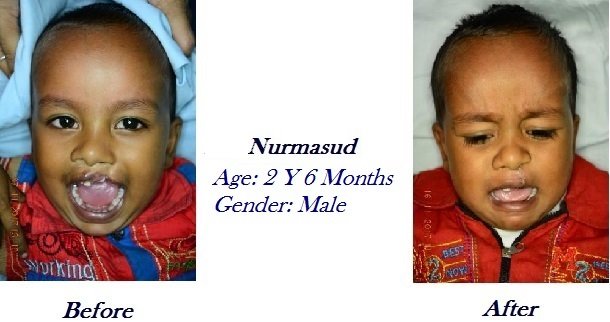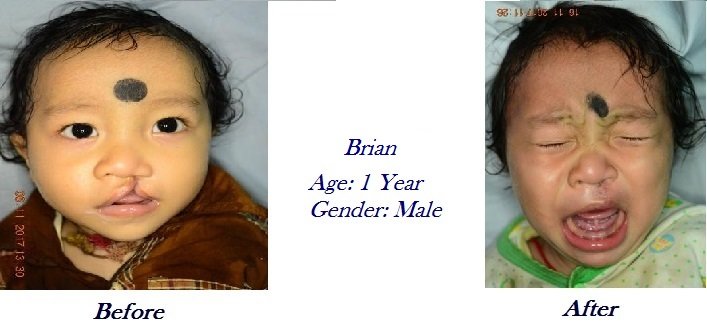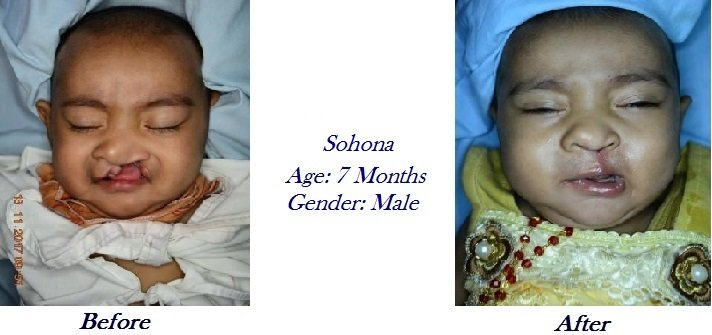 Links:
Attachments: