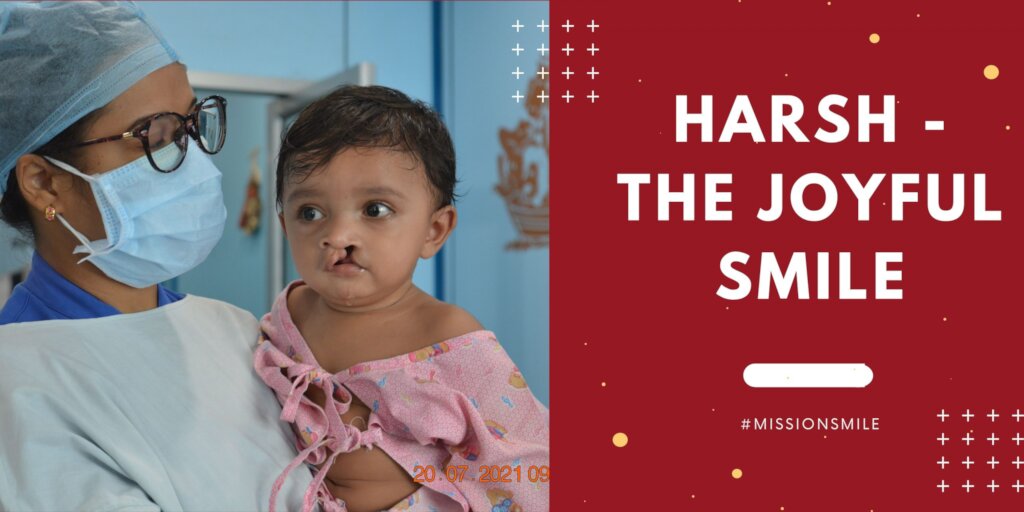 Niraj and his wife Nilam were shocked to learn their growing baby had a cleft lip during a routine ultrasound. At their home in Lakhimpur, Assam, the couple spent weeks worried and wondering how to care for
a baby with this condition. The first time when they heard about it in the hospital waiting area, they were shocked. They anxiously awaited the birth of their first child. However, they knew this baby would suffer more with a more complicated condition.
Their son Harsh was born with a severe case of cleft lip. Once the initial relief wore off, the reality began to sink in. Their son was different. After birth, the deformity causes issues with feeding, eating, breathing; this makes it challenging to breastfeed or drink from a bottle. But local doctors help us with feeding techniques. But fortunately, everyone behaved normally, and they got support from neighbours as well. They always pampered and played with him.
Harsh's parents are unaware of the particular cause. They didn't know the scientific reason, but they thought there may be some lack of care during the pregnancy period. Harsh's father had a small business, being in which they can not even imagine being able to afford the treatment. But their family and relatives were supportive; they gave them hope that it's just a deformity, no need to worry, and can be healed. For baby's treatment, they went to NHM, Assam, and from there, they got to know about Mission Smile, which provides free cleft lip and palate treatment and surgeries. They were so excited about the surgery and were very hopeful towards Mission Smile.
He had his first surgery at only 10 months old. Surgeons repaired his lip, and after the surgery, it looked so good. The experienced and knowledgeable team helped the parents in preparing for the surgery of the child. Mission Smile will do everything we can to do for the baby's cleft surgery because we believe in doing what we can, where we are, with what we have. Our team encourages you to do a random act of kindness for children so that when they grow up, they can live a blessed and compassionate life as well. We thank our volunteers and donors who came forward to make it possible to give magical smiles to children suffering from cleft lip and cleft palate.