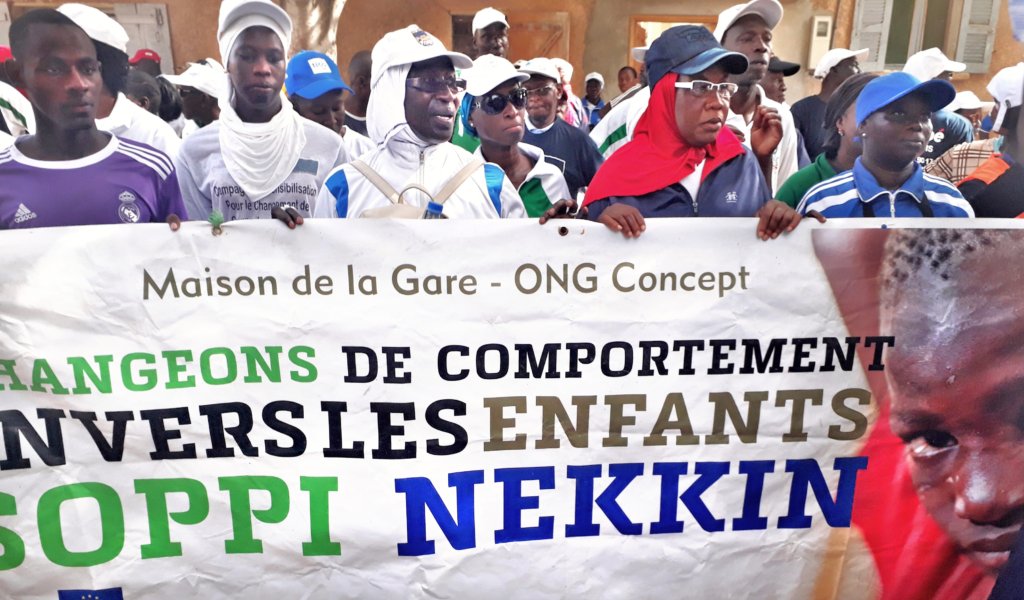 Human Rights Watch reports on progress in stopping child begging in Senegal, and Maison de la Gare responds
On Tuesday, July 11th, Issa Kouyaté joined human rights activists from across Senegal at a press conference in Dakar at which Human Rights Watch presented their most recent report on progress in eliminating child begging in Senegal. While this important report signals some progress, its sad conclusion is that efforts to date fall far short of what is needed. Please click here to access the full text.
Maison de la Gare responded to this report by organizing a march through the streets of Saint Louis. Arouna Kandé, a talibé staff member, writes: "As a talibé who has lived maltreatment in my daara, I do not want my young brothers to have to suffer the same fate as I did. This is why I joined the march through the streets of Saint Louis, following a banner reading SOPPI NEKKINOU XALLE YE (Behavior Towards Children Must Change).
We set out on Charles de Gaulle Avenue near our center at about 9 a.m., marching for four hours with the members of our staff and of the NGOs Terres Rouges, Univers de l'enfant, Claire Enfance, Association Jeunesse Espoir (AJE) and many others. Our route took us through areas of Saint Louis where the daaras which are 'home' to talibé children are concentrated."
From the summary of the Human Rights Watch report: "Across Senegal, an estimated 50,000 boys living in traditional Quranic boarding schools, or daaras, are forced to beg for daily quotas of money, rice or sugar by their Quranic teachers, known as marabouts. Children in these daaras are often beaten, chained, bound, and subjected to other forms of physical or psychological abuse amounting to inhuman and degrading treatment.
In June 2016, the government demonstrated meaningful political will by introducing a new program to 'remove children from the streets' (known in French as the 'retrait des enfants de la rue,' or simply the 'retrait'), intended to crack down on forced child begging. ..."
"In the month following the program's launch, aid workers, rights activists, and government officials observed a dramatic drop in the presence of children begging in both Dakar and Saint-Louis. However, the failure to investigate and prosecute abusive teachers ultimately led to a return of the status quo. ..."
"From May to June 2017, Human Rights Watch and the Platform for the Promotion and Protection of Human Rights (PPDH), a coalition of 40 Senegalese children's rights organizations, observed hundreds of children living in squalid, unsanitary daaras in Dakar and Saint-Louis. Nineteen of the 43 current and former talibé children Human Rights Watch interviewed on the streets and in children's shelters said that they are beaten if they fail to study, try to run away, return late to the daara, or fail to bring back daily quotas. Several marabouts interviewed in Quranic schools admitted to beating their talibés for the same reasons.
In the northern city of Saint Louis, Human Rights Watch and social workers from the children's shelter Maison de la Gare encountered a 9-year-old talibé hunched over in pain at the bus station around 1 a.m., his T shirt pulled over his head. Tears streaked the child's face as he described the severe beating he had received, administered by the Quranic teacher's assistant, after failing to meet the daily quota. 'I didn't give the grand talibé my payment, so he beat me with a stick. He also did it to four other talibés,' he said. Open wounds and scars from previous beatings marked the child's back. ..."
"Senegal has ratified all major international conventions on children's rights. Its penal code criminalizes physical abuse and willful neglect of children, and a 2005 law prohibits forced begging and human trafficking. However, a law drafted in 2013 to establish legal status and regulations for daaras had yet to be passed at the time of writing.
Human Rights Watch, PPDH, and other Senegalese civil society activists call on the Senegalese government to strengthen the 'retrait' program, investigate and prosecute abusive Quranic teachers, and pass the draft law to establish a legal framework to regulate the Quranic schools."
Arouna shares his feelings after the march. "This day was full of emotion and joy, but of sadness too. I was very aware that we are no longer alone, standing with NGOs, associations and institutions … some of these branches of the government. I was sad inside myself, being reminded of the bad experiences that I had lived in my daara. But, I was very happy to be marching with everyone struggling to improve the lives of the talibé children."
_________________
We are grateful to Lauren Seibert and Human Rights Watch for their permission to reproduce photos and text from their report. And we are particularly grateful to them for their unrelenting determination to publicize and end child begging in Senegal, and to all of the individuals and organizations in Senegal and around the world who are committed to this goal and who make possible our continuing efforts in support of the talibé children.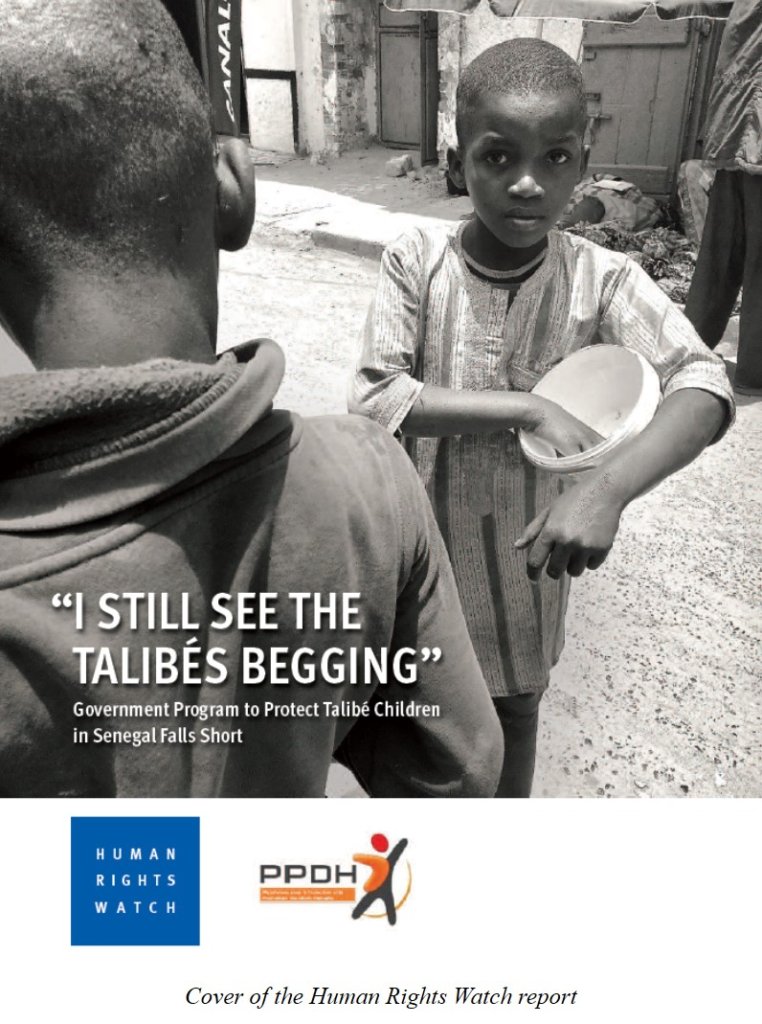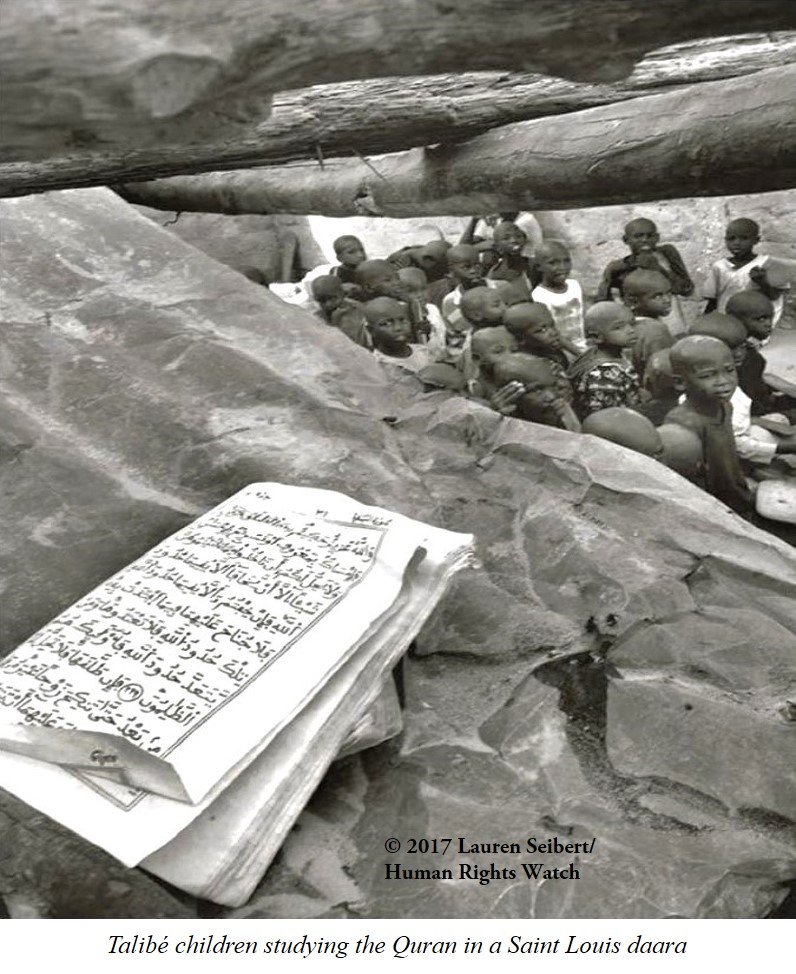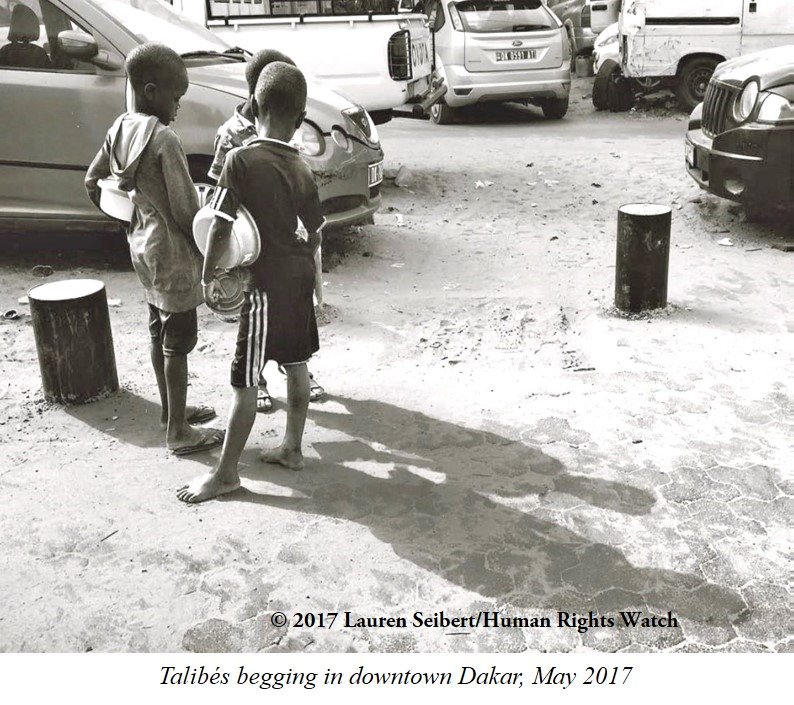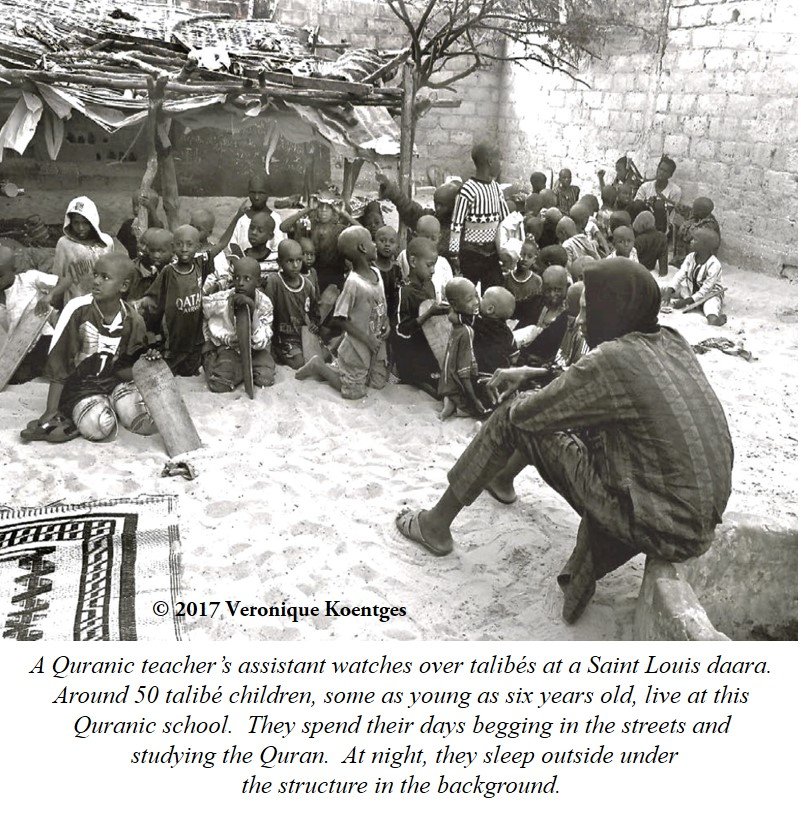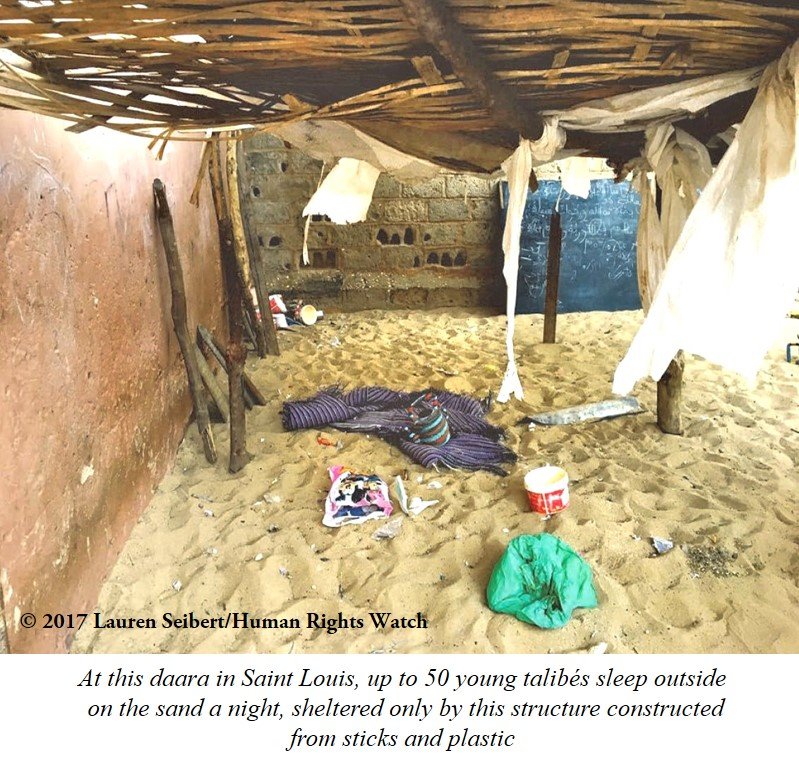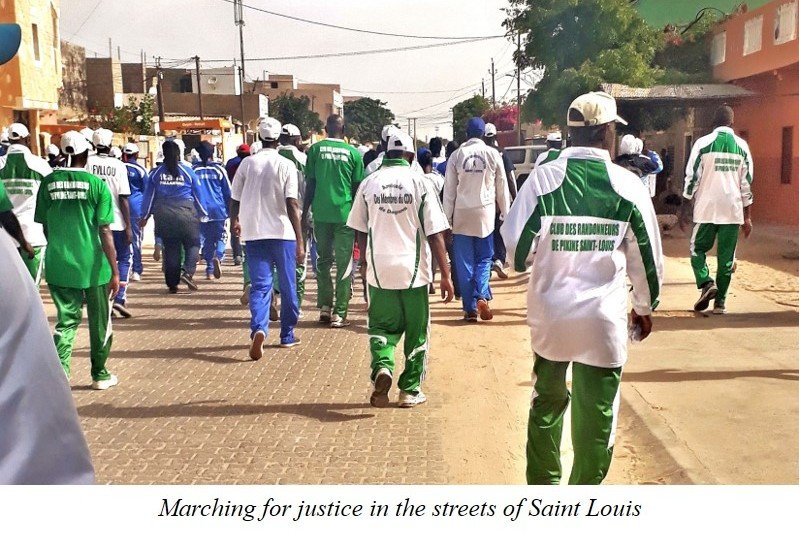 Links: