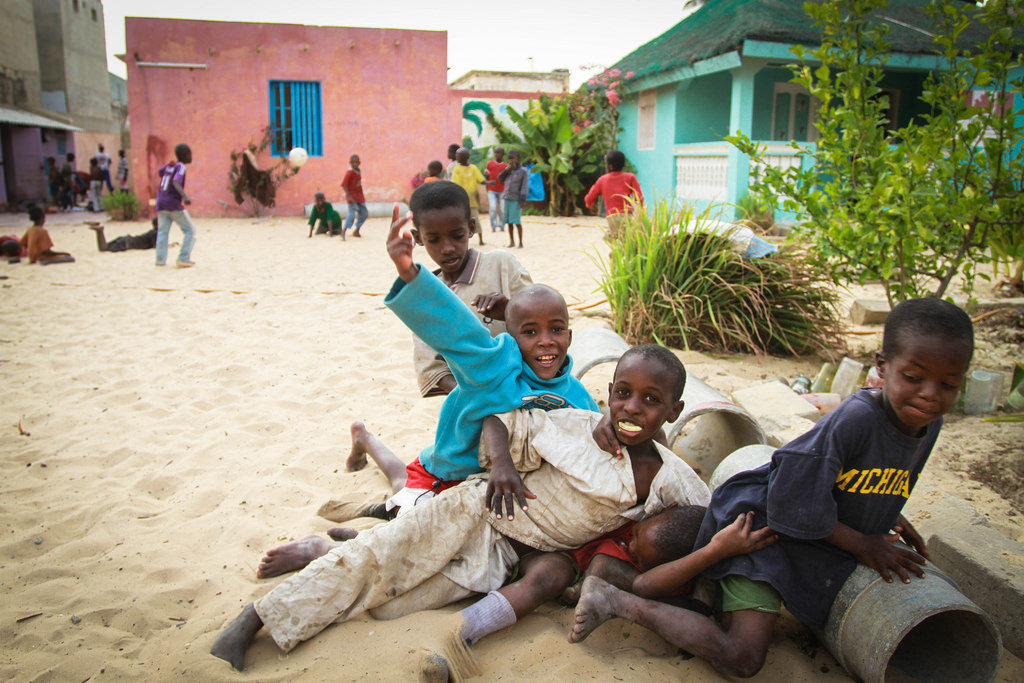 Paige is GlobalGiving's Champion for Customer Bliss in our office in Washington, DC. During a trip to Senegal, she had the chance to visit some of GlobalGiving's projects. Here is her postcard from the field.
I had been in Senegal for 2 weeks and everywhere I went, not matter the size of the city, I met Talibe boys. It breaks your heart to see the kids begging, but even more so how natural it is to miss them. Talibe are part of the Senegalese scenery.
Upon my arrival in Saint Louis, Issa, the charismatic, superhero leader of this project, greeted me and led me to the beautiful haven that is Maison de la Gare. It was just around the time the boys start streaming in from the street, and the home was slowly filling with wrestling, cleaning, and giggling adolescent boys. And that's when it hits you! These are the same boys tugging on your dress and sleeves around the country. Now, in the Maison, they're no longer part of the scenery.
Like any good superhero, Issa has an origin story. Upon moving to Saint Louis, he started making food for the people in his community. One day a woman came to him and said "what you're doing is great, but I have a better idea. You should make food for the talibe boys in the city." He decided, why not try it, and went to the old ferry building to bring the kids food. A day later there were over 100 kids waiting for the sandwich. And after that hundreds more. "Clearly this was a problem," Issa tells me, and frankly, the rest is history! Years and a whole new location later, the program has expanded into not only a nutrition program, but now a healthcare, education, urban farming, computer literacy, hygiene, and advocacy program.
Most importantly the boys have a voice here. For example, they're looking at building a new craft/workshop building because the boys want to be able to sell the wonderful crafts they've learned to make, helping them to have an income outside of begging.
When a boy wants to devote more time to school, Issa negotiates with their Marabout to allow it. I met at least three boys who were either in school now, or on their way to it. One of them helps Issa with the younger boys in the evenings after coming back from class.
Everywhere were loud, smiling kids. One of them turned to me "What is your name?" "Paige" "You need a Senegalese name!" "Can you give me one?" He thought for a moment, "Penda!"
Hi my name is Penda and I believe Maison de la Gare is making a huge difference in the life of Talibe boys.