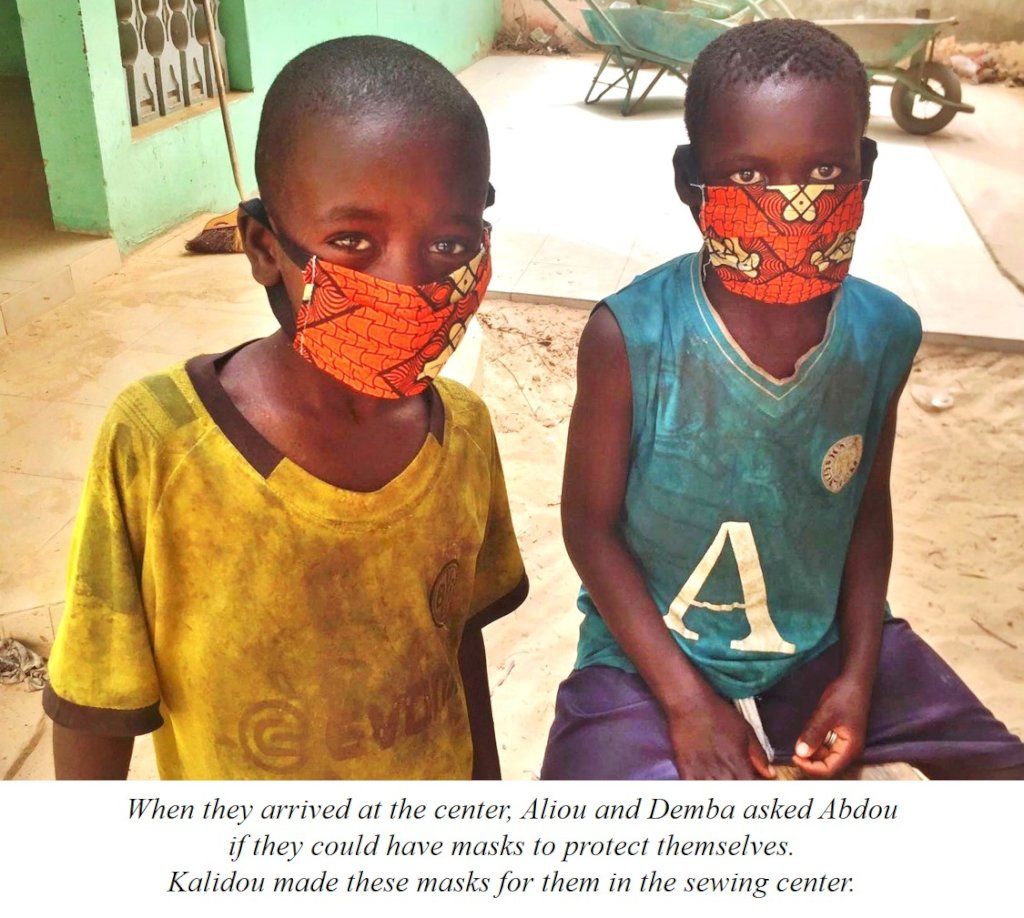 Restrictions are easing, and the talibé children are returning to Maison de la Gare's center as an oasis in their difficult lives
For over three months, the begging talibé children of Senegal have been largely confined to their daaras, unable to beg for their food or to take advantage of the oasis and hope that Maison de la Gare's center offers them. Thanks to emergency grants from several of our long-term funders, to the amazing generosity of hundreds of individual donors and to the dedication of dozens of devoted angels, the neighborhood Godmothers of Saint Louis, we have been able to organize and finance nutritious daily meals for close to 2,500 of these children.
This phase of the crisis is now coming to an end, although not everyone is happy about this. The valiant Godmothers of the neighborhood of Guinaw Rail in Saint Louis have been preparing food for nearly 400 talibé children in their area. One 9-year-old boy, Mody, came every day with his large bowl, and every day he asked the same question: "When will the Corona leave?" One day a Godmother asked why he always had the same question. He replied "Since the Corona came, we don't have to go begging in the streets anymore. We can wash at the Godmothers' place. And you give us good meals every day." The Godmother broke down in tears and explained that she realized that even the talibés aspire to a joyful, healthy, and stable life.
While this period has been positive for Mody, for many thousands of other talibé children it has been incredibly challenging. Many have not had adequate food or access to hygiene facilities. And cuts, bruises and other medical problems have festered untended.
As of early June, the 8 p.m. curfew has been lifted along with restrictions on travel between different regions of Senegal. We have reopened our center, and the children are coming back.
This will be a careful, step-by-step process. To begin, we are welcoming the children to simply relax and enjoy their friends again, to wash their clothes, take a shower and use the toilets. The children wash their hands with soap and water on entering the center. And Kalidou and Elhage in the sewing apprenticeship center are busy fabricating face masks for them. Awa is busy in the infirmary, with a line of boys waiting to have wounds and other problems cared for.
Over the coming weeks and months, we will progressively expand our other activities for these children. Our teachers will resume regular literacy classes, either in our classrooms or in selected daaras. Organized soccer and karate will resume. And our night rounds team will resume their search for children in extreme distress living on the streets.
____________
We are grateful to our individual donors and to organizations that have funded our programs over the years. You made it possible for us to help the children through these exceedingly difficult times. We must specifically thank GO Campaign, Global Fund for Children, GlobalGiving and the Kulczyk Foundation for emergency grants that made it possible to expand and extend our program feeding the children in their daaras far beyond what we had originally thought possible.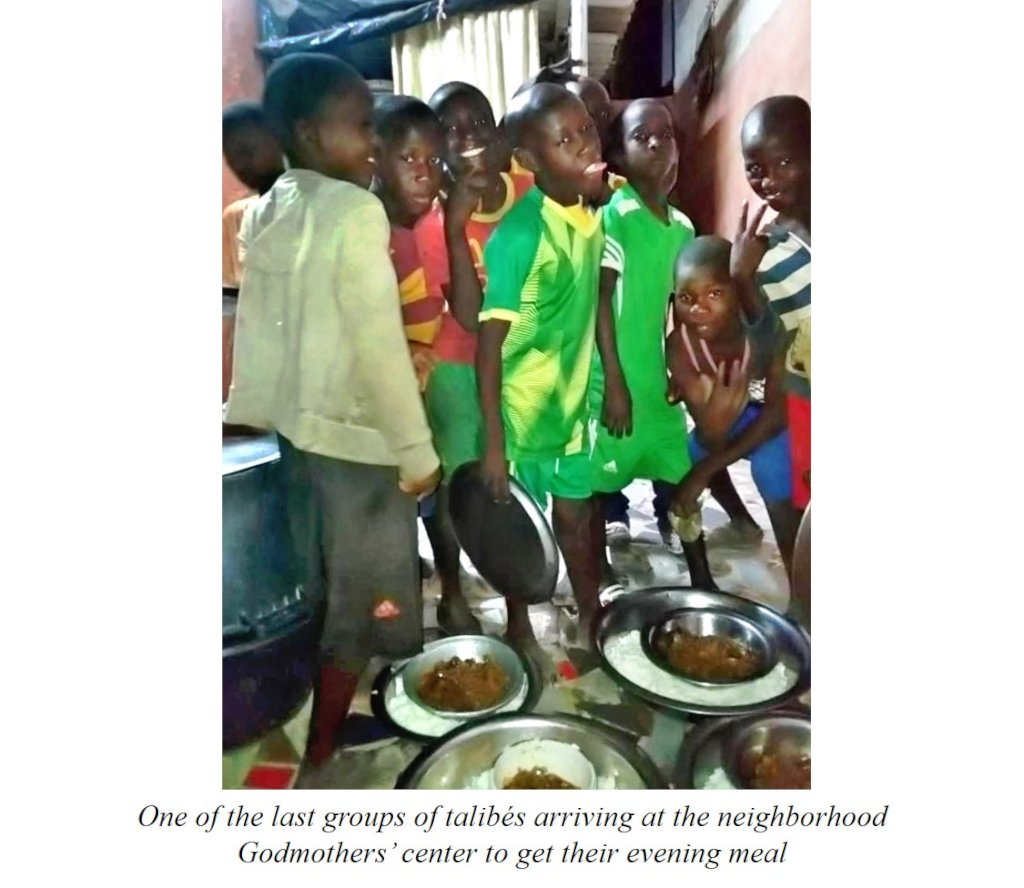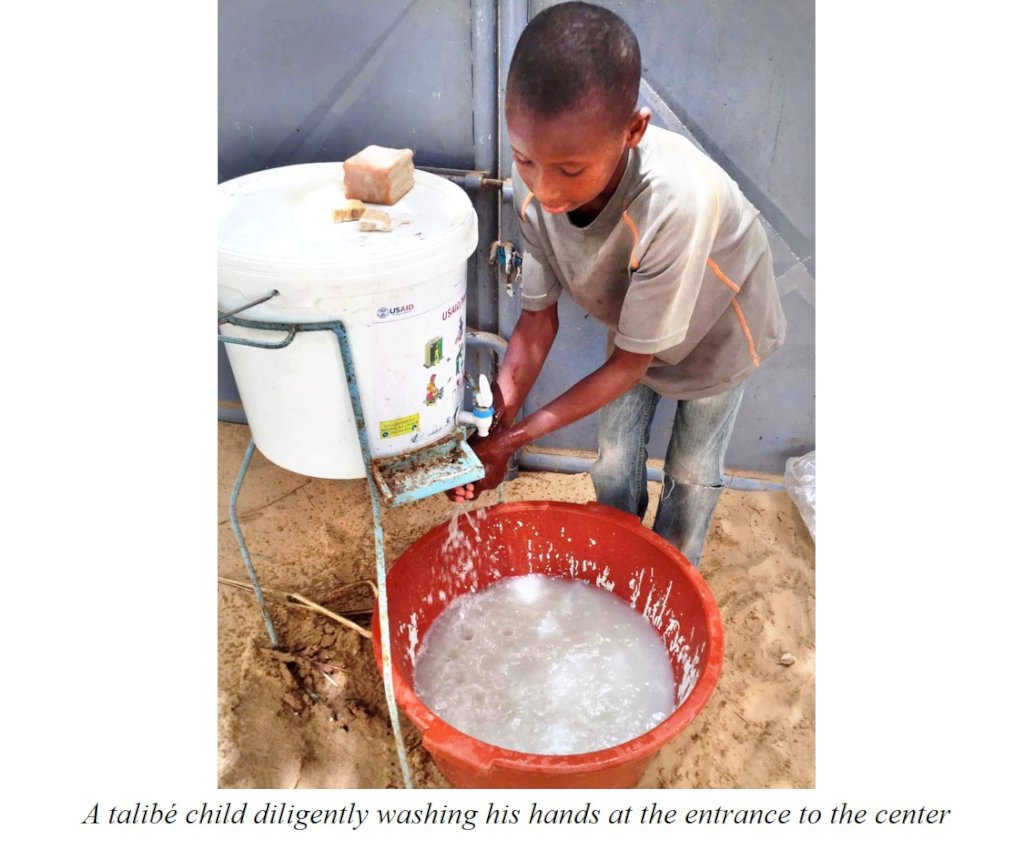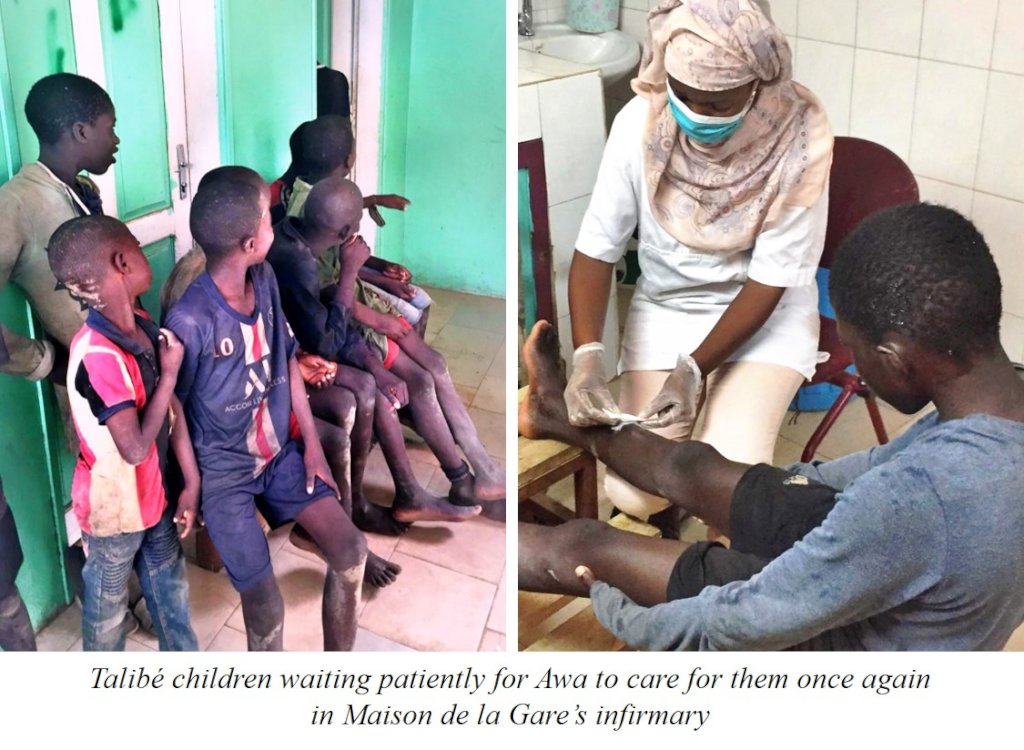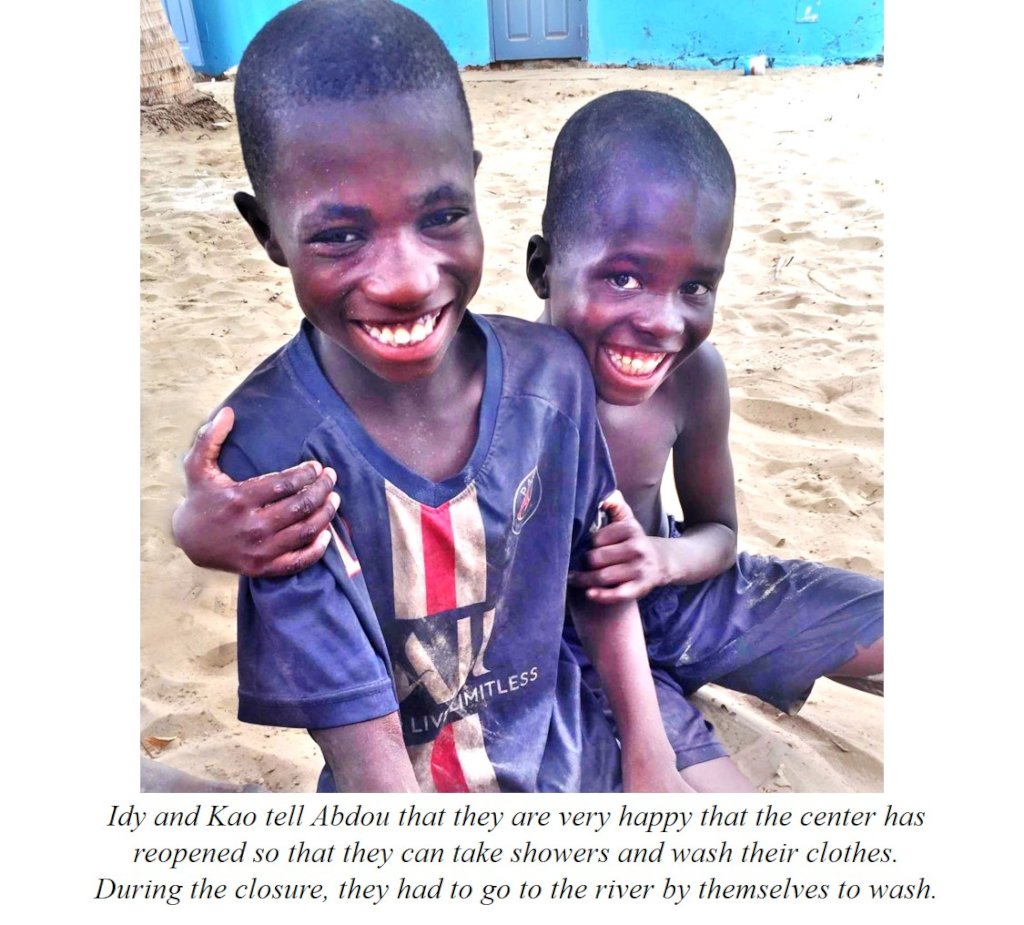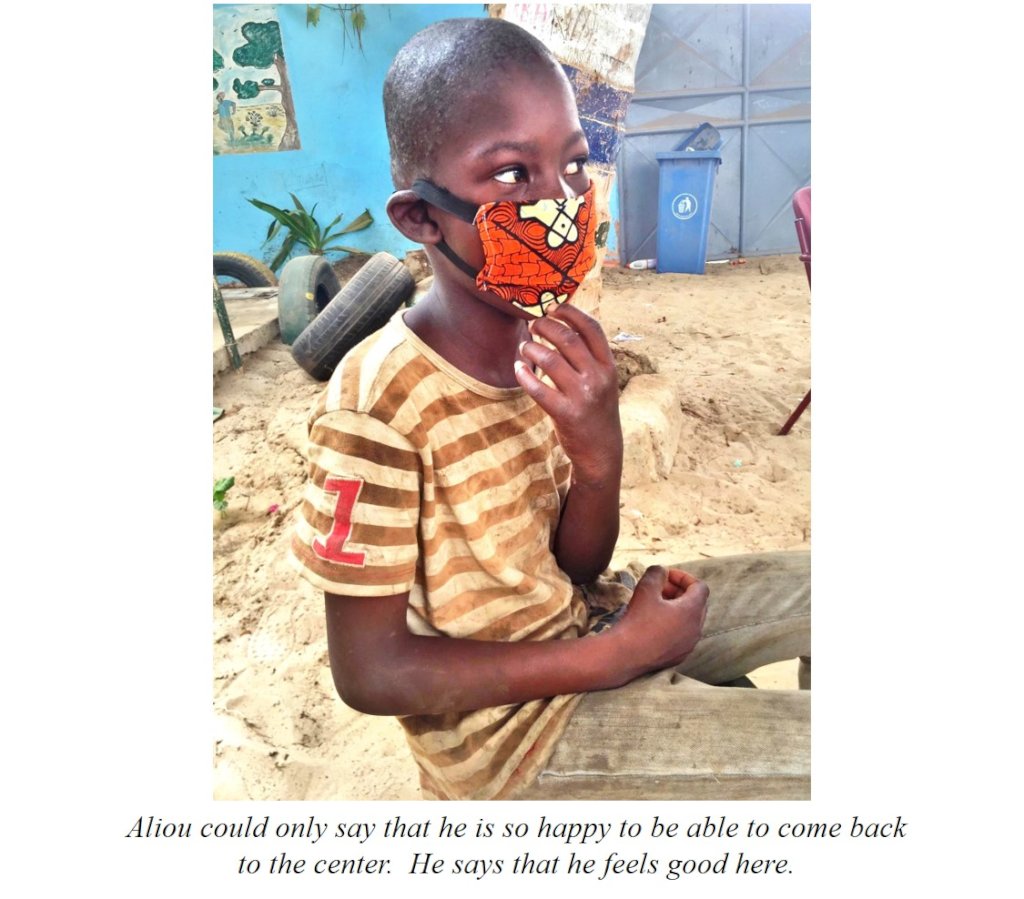 Links: