Issa describes a renovation campaign that transformed the Saint Louis welcome center
"A Canadian family arrived at Maison de la Gare's center a few months ago. We have been working with a LeRoy family foundation for over ten years, the Rev. C.F. Johnston Foundation which has become a very important partner. As proof, this Foundation has been supporting us since our very beginnings and it is still involved in all our activities.
This year, it was almost the entire family that arrived to work with Maison de la Gare and the talibé children, including members from the grandfather to the grandchildren. This is the family of Rod LeRoy, our main partner, who was at our side facing the challenge of setting up the Association and has been with us ever since. Rod spent his time getting our expenses in order and preparing the meetings that must be held every six months to support our organization and assure our financial stability.
Sonia, Rod's oldest daughter, devoted her attention to several areas. One was the karate program, which she organizes and inspires. Another was the sewing apprenticeship program which has become an important revenue-generating activity for older talibés who are completing their training. Sonia organized a karate tournament at the center, where Maison de la Gare welcomed some of Senegal's major senseis. This tournament was a showcase for young talibés demonstrating their skills and their commitment to become future champions. Ah Sonia!!!
And Mike was there!!! The work was divided up so that as much as possible could be accomplished in a short time. A complete renewal of Maison de la Gare's center was soon underway, and two key people drove it. Mike, the eldest son of the family, demonstrated during this first visit to Senegal that he too is dedicated to the fight to eradicate child begging. A jack of all trades, his holiday was transformed into a non-stop work bee.
Mike and Robin made a very visible contribution with their painting skills. Robin is Sonia's husband, so Rod's son-in-law. It was his second time in Saint Louis and he was also totally committed, working non-stop at the center all day for 15 days.
The painting, the cleaning of the center, the screening of the sand, everything was happening at once. And, behind the scenes, the repair of electrical fixtures and toilets and the replacement of lights, windows and torn screens. The center was being totally refurbished, with different family members working in every part of the activity. And they motivated everyone else to help. Abdou, Lala, Elhage, Abou, Mohamed and I as well as talibés of all ages painted, sifted the sand, moved books, cleaned and performed many other tasks. It is a clear statement to the world that nothing is impossible if we all work together.
Grandson Robbie embarked on two fronts, painting the library and computer rooms and the emergency shelter, and at the same time training young karate students. He is the founder and ambassador of this activity at Maison de la Gare, a sport that he has been practicing from a very young age. He is a national champion in his country.
Granddaughters Alicia and Rowan launched a major renovation and reordering of the library and contributed to repainting the emergency shelter and the center's walls. Hard-working young people who have responded again and again to the call of volunteering. That's the LeRoy mentality.
Our main partner did not hold back in his efforts. Rod developed a new collaboration agreement between the family foundation and Maison de la Gare, to allow our two organizations to continue to work effectively together to help vulnerable children. He proposed new projects and helped us with all the challenges facing Maison de la Gare.
We have found this exceptional family very determined and committed, believing in our work and supporting us in all the challenges and commitments of our mission. In two weeks, they led us in beautifying our welcome center from the ground up.
It was a marvel to see the center after the LeRoy cyclone had passed!!!
A thousand thanks…"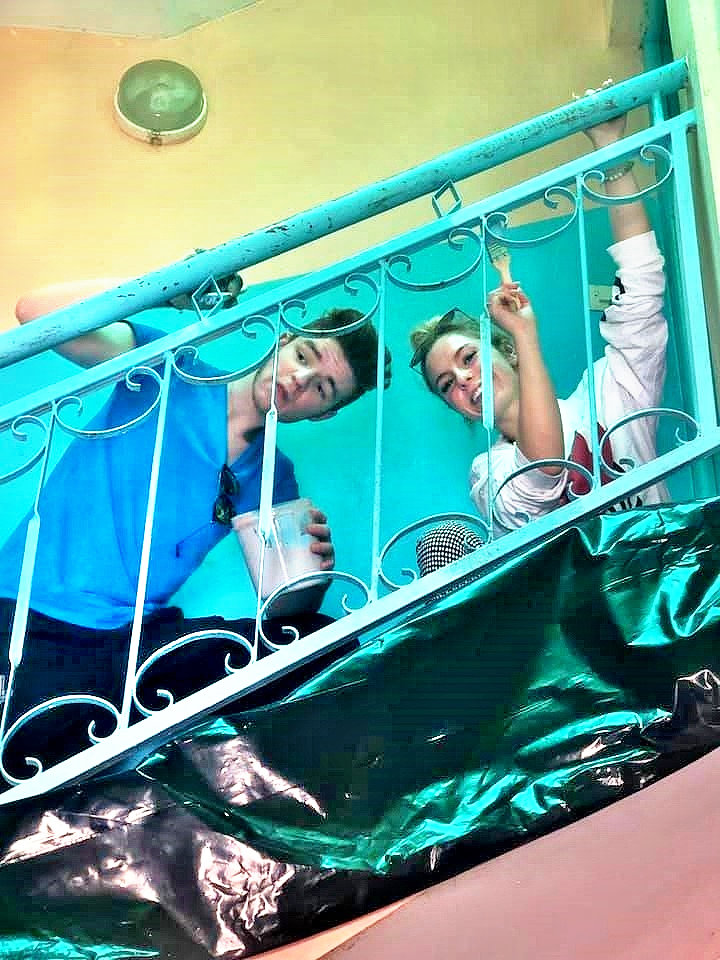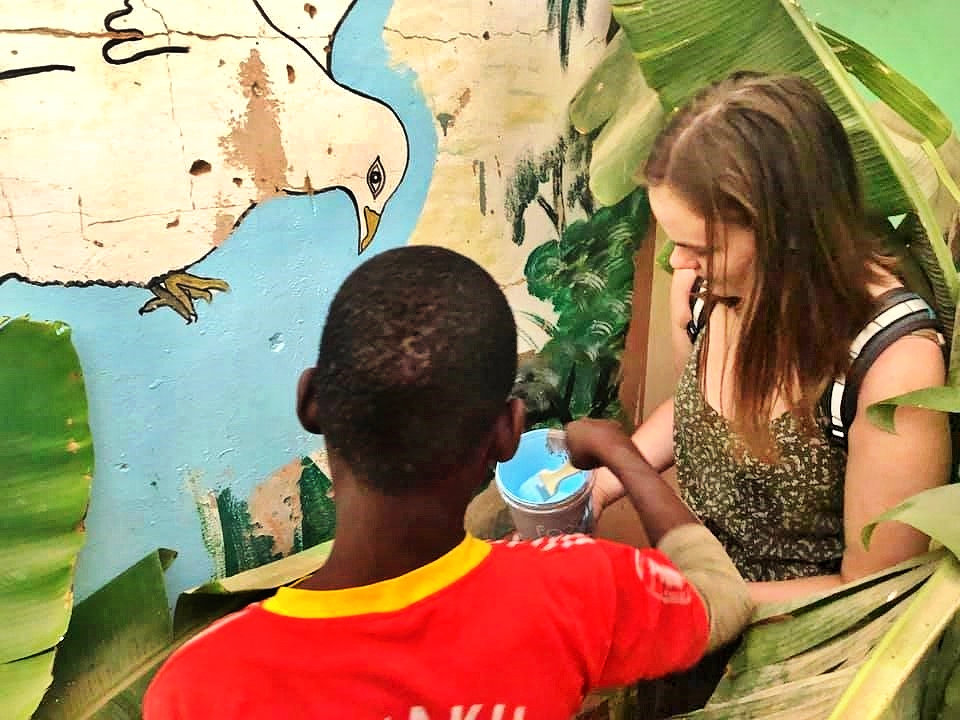 Links: