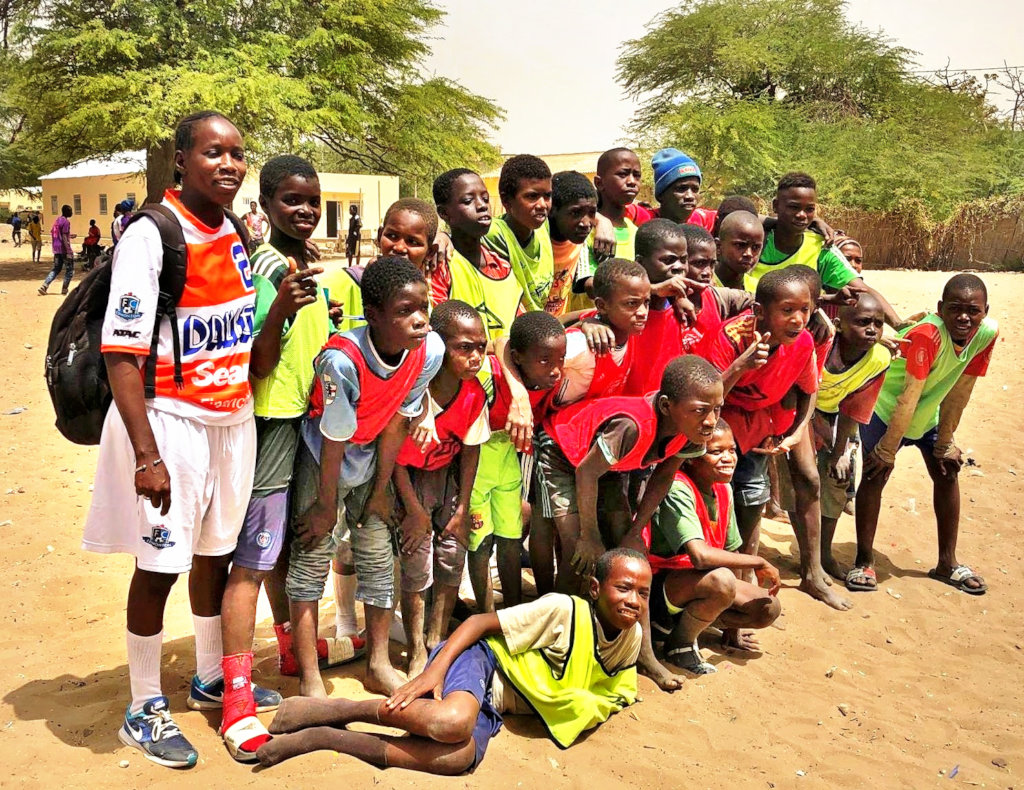 "I feed myself off of my love for the talibés and their love for me"
Lala sits under the shade of the bougainvillea, talking to a little talibé. Lala is listening to him, giving him her full attention. She speaks a few encouraging words. He nods, she pats him on the shoulder, and he runs off.
Maison de la Gare is lucky to have Lala Sène as a dedicated, long term volunteer. Lala played soccer with Senegal's Women's National Team in 2006, 2009 and 2012. Soccer was her life until 2017 when she received a career ending injury of a double fracture to her right foot. Wanting to use her skills to help the forced begging talibé street children of her city, Saint Louis, she began to volunteer at Maison de la Gare, coaching the soccer-crazy talibés and organizing a weekly tournament at the center.
As Lala's injury healed and the talibé boys of Maison de la Gare captured her heart, she increased the frequency of her volunteering until she could be found at the center every day, helping to prepare the daily food or lending a hand wherever it is needed. The Thursday soccer tournaments continue, but frequent informal pick-up games now also offer regular opportunities for the boys to receive coaching tips and the extra special attention that is so lacking in their lives.
Lala was born in Saint Louis, into a family of sixteen children. She began to play soccer with the boys in her neighborhood at age six. Her father knew of her love of the beautiful game and could see that she was always the best player on her teams. He encouraged her to feed her passion and pursue her dream of playing professional soccer. When her father was on his death bed, he asked Lala's coach to watch over her and continue to encourage her, a wish that her coach has continued to honor.
Lala's parents are both gone now. She lives in her family home with five of her sisters and three of her brothers. They support each other and they encourage her in her devotion to the talibés, recognizing the importance of this work for her.
Lala is now completely devoted to the talibés. Her greatest worry is that if she falls sick, or even needs to take a few days away from Maison de la Gare, the children will miss her. She says: "If God is good, I will be able to remain at Maison de la Gare and help these children who trust and need me." She adds that the talibés are like her little brothers or her own children. It hurts her heart to be away from them. And it touches her deeply when the talibés call her name out to her on the streets of Saint Louis.
It is Lala's greatest wish for the future to be able to continue to commit herself to the talibé boys of Maison de la Gare.
"I feed myself off my love for the talibés and their love for me. I am one with them." - Lala Sène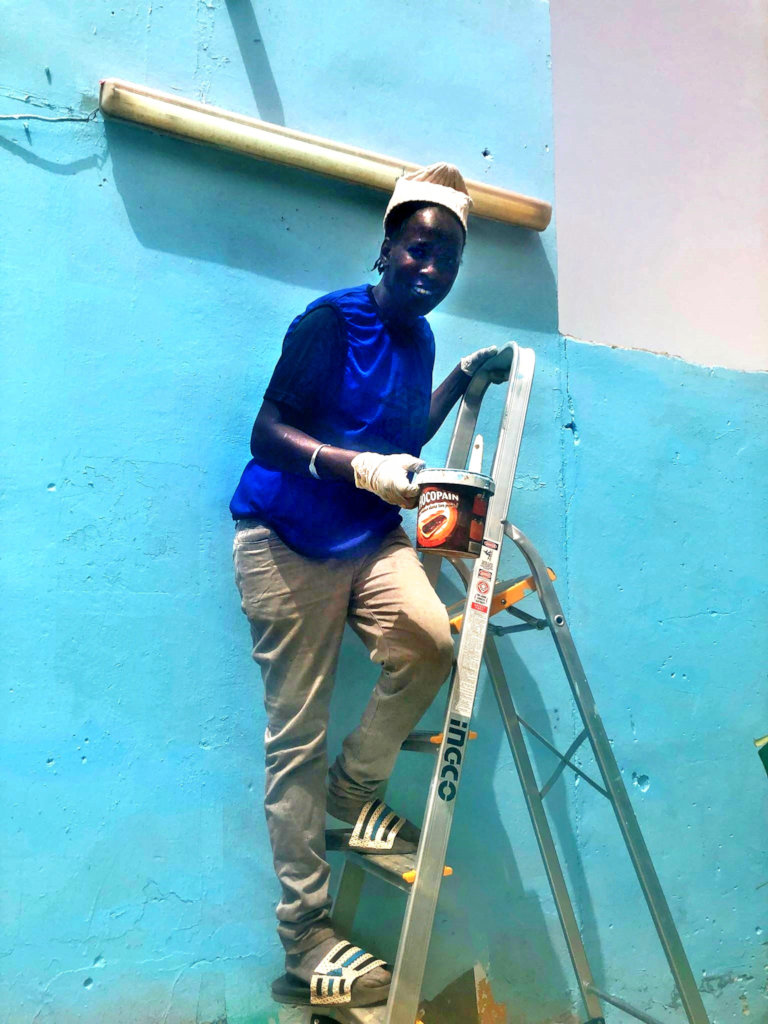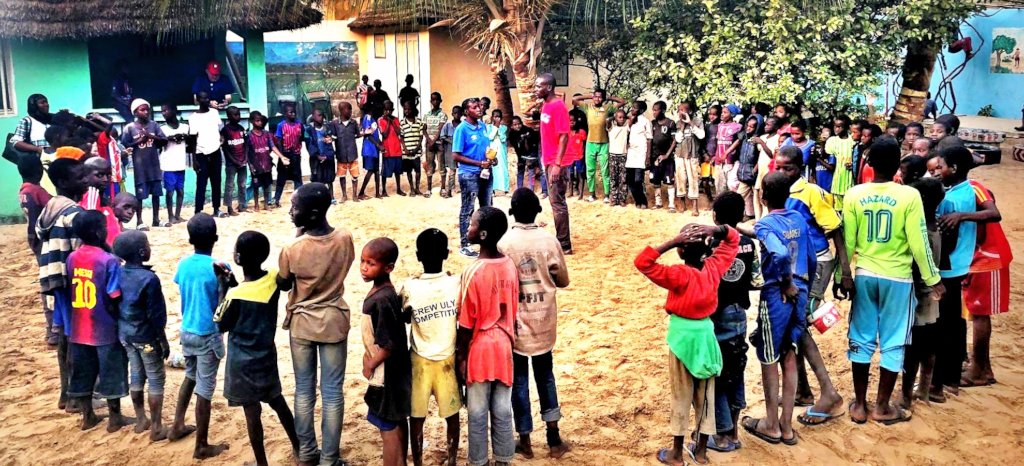 Links: