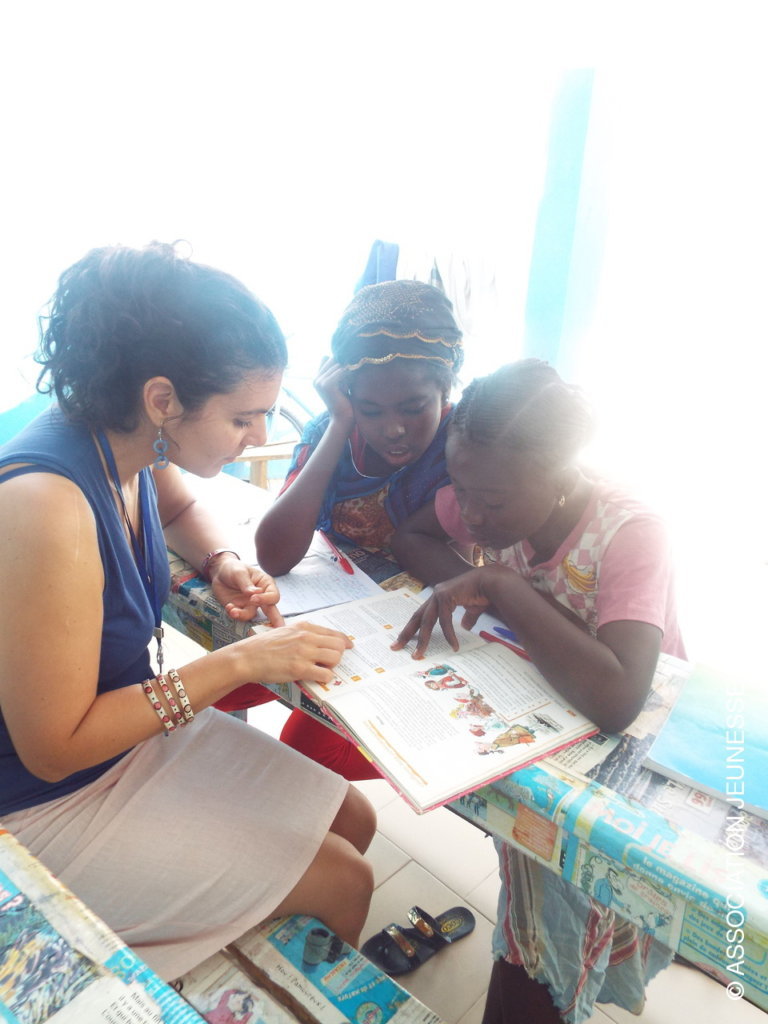 In these unprecedented times of a global pandemic due to Covid-19, humanitarian organizations around the world are suffering greatly and the deployment of their activities is a difficult obstacle course.

But our organization, thanks to these partners and the fantastic community of GlobalGiving, spares no effort to continue activities in favor of girls from vulnerable families whose education is threatened.
Since the start of the global pandemic and the bans on gatherings including the temporary closure of schools, lessons have been continued online between teachers, parents of students and girls. Lessons and exercises are sent regularly to the parents of the pupils so that these latter supervise the girls for learning the lessons and carrying out the exercises given.

Only the majority of the parents of the girls we supervise do not have a smartphone capable of downloading the applications necessary for the broadcasting and reception of these lessons.
So our organization had a very important role to play in this situation. The staff of the organization came into direct contact with the girls' teachers to have lessons and exercises sent. Once sent, we download and print them before giving them to the parents of the girls by offering weekly support to help the girls understand the lessons given and do their exercises correctly.

Now that the Senegalese authorities have decided to reopen the schools, despite the presence of the virus which continues to circulate and evolve dangerously in all regions of Senegal, the organization intends to support young girls and beyond, other students sharing the same school, providing them with protective masks and awareness sessions on behaviors to adopt in the classroom, in the schoolyard, on the street and among their families to protect themselves and others from the virus of covid-19.
We cannot end this report without thanking all of our fantastic donors who trust us and who believe in what we do for children and young people in vulnerable situations and we encourage all the GlobalGiving community to support girls' education, mostly in these difficult times of Covid-19.

We end this report with this good news: the blind father of one of our beneficiaries came to our headquarters with his daughter to congratulate us and thank us for the support we bring to his daughter and brought us at the same time the excellent grades of her daughter in school who received the honor roll.