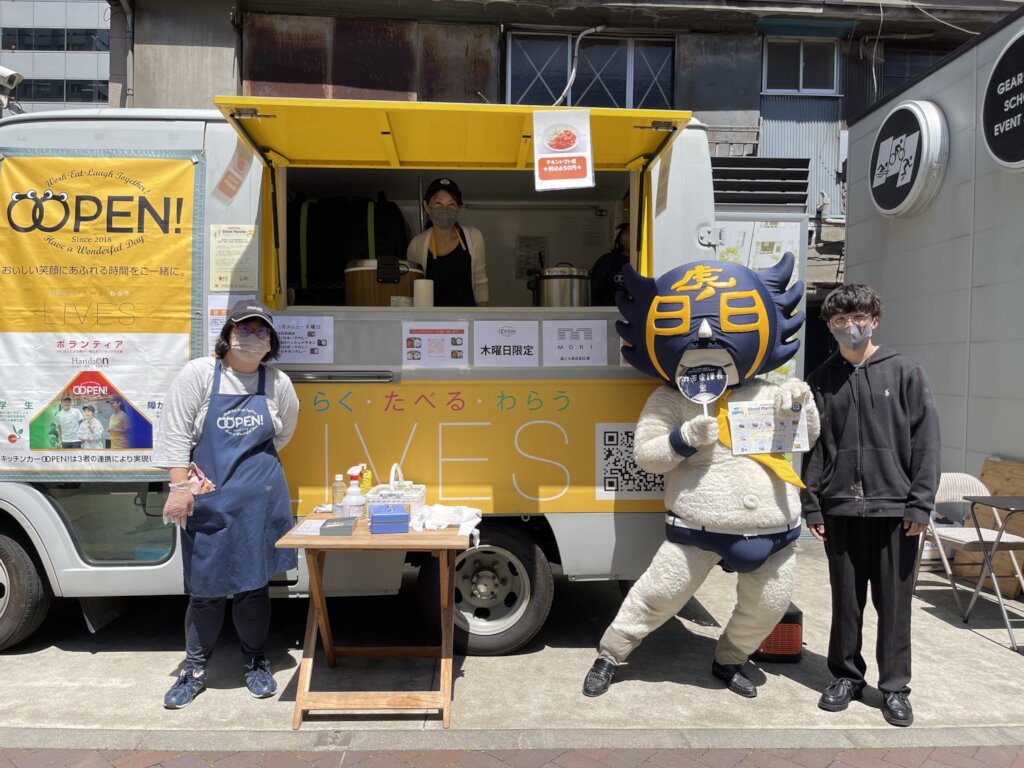 Dear OOPEN Supporters,
Thank you always for your support for our food truck "OOPEN".
Slowly but surely, we are making progress and the staff with disabilities are more confident and more motivated.
And you have helped us pay part of the salary of the staff with disabilities and the maintenance of the car!!
The companies in Japan are interested to hire persons with intellectual and developmental disabilities more than ever, as the law enforces them to give opportunities to people with disabilities. We hear more people talking about their family members and relatives who have disabilities. The society is more open and understands the importance of inclusivity.
The food truck "OOPEN" operates on Fridays now, at Meiji University, where we now sell hot dogs (American style). So four days a week!
Our staff with disabilities, Riho, Haruka and Makoto, now knows how to grill hotdogs, prepare the buns with lettuce in between, and work through busy lunch time. We sell about 50~70 hotdogs in 30 minutes each time, so we all have to be quick and neat.
The staff work for 4 days a week now but want to work more hours and preferably 5 days a week. They are motivated and are on the road towards real employment. We now have several companies who are interested in hiring them, and we hope to realize this by the end of 2023!! If this food truck can be a stepping stone for regular employment at hotels, cafes, and restaurants, for the people with disabilities, we will be closer to reaching our dream and for them to reach their dreams.
The story was written about our food truck in a small booklet published by Tokyo-to. It is about different working styles for the people with disabilities. Working together with volunteers help them feel comfortable, gain confidence and be motivated, because it is a joy to work with gentle and caring volunteers. It may take more time to train and get them to acquire some skills, but anybody can do so if they have the will and if they are taught with care and sensibility. This we learned through volunteering with them.
However, the food truck is old!! It is now time to purchase a new truck. It has run over 250,000 km. The radiator just broke, and the refrigerator is not working. We found a perfect truck, that can provide better working environment for the people with disabilities, and which can be a perfect layout for the food truck to be a training center as well.
We need your help once again to make this happen and for us to move on to the next phase.
Please support and donate for the purchase of food truck. And hopefully we can report to you good news next time.
Thank you always for your generous support. We cannot continue this project without the support like yours. Thank you again!!
Aya Higa
Project/Volunteer Leader