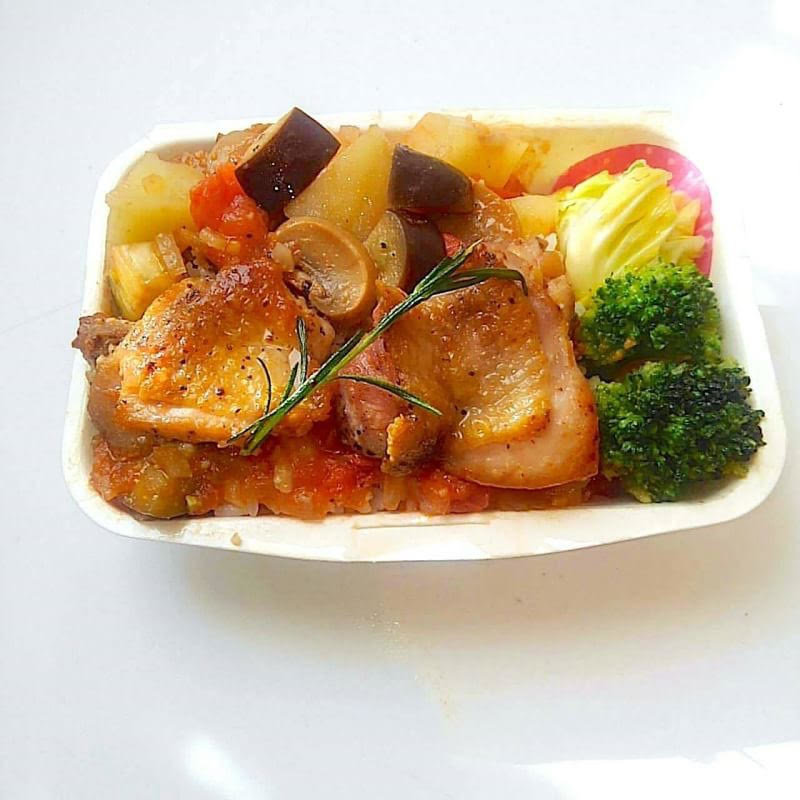 Thank you for your generous support of the LIVES Food Truck. Your investments have allowed us to significantly expand the LIVES Food Truck and we are so excited to share our updates with us in this report.
As we mentioned in our last post, securing venues to sell our food has been the most challenging aspect of finalizing the Food Truck. We are proud to say we have successfully accomplished this goal. As of April 2019, we have started starting selling around 80 lunches per week-all of which are prepared by our paid special needs staff, Hands On Tokyo, and student volunteers. You can catch us at Meiji University`s Izumi Campus on Thursdays and Showa Jyoshi University in Sangen-Jaya on Fridays.
As of now, our special needs staff have mastered cooking a ratatouille and grilled chicken rice dish. This is a major feat for our disabled employees. All of them came in with very little cooking experience, but were eager to learn. However, as you can imagine, the reality of food industry was much more difficult; learning how to prepare food, make it presentable, all the while interacting with customers and volunteers was, initially, a very daunting hurtle. Our staff had to learn cooking and serving skills very quickly and adapt to new, and often, multilingual environments.
Watching them become more comfortable in their roles as chefs and servers has been incredibly inspiring. We are very proud of the bravery on taking on these new challenges, and we hope that you, our donors, take pride in them as well. We believe that they are an example of the powerful impact training and investing in differently abled individuals can have in our society.
Twice a week, young people on two college campuses are able to see people with disabilities successfully run a small business. We believe that this helps breaks stigma around special needs people. LIVES Food Truck is proof that disabled individuals can execute various tasks in a professional environment and are fully capable of working within a team. We are so excited that we are able to share this message with young people, as they will help drive the movement of inclusivity forward in Japan.
Now that we have this strong base, we are looking forward to expanding the menu in the future. If you are in Tokyo area, we encourage you to come out on either Thursday or Friday-meet our staff and try our delicious and healthy!
We thank you again for your donations to the LIVES Food Truck. They are essential in helping us sustain and expand our program. Most importantly though, your donations help us to ensure that we can pay our disabled staff Japanese minimum wage- around 1,000 yen. Even if our staff worked at national welfare centers, they would only earn 50 yen per hour. With your support, we can ensure that our staff are compensated ethically and that they are respected as full-fledged employees. We hope that you will consider another investment in us so that we can maintain this payment system. Thank you and we look forward to updating you again in 3 months!