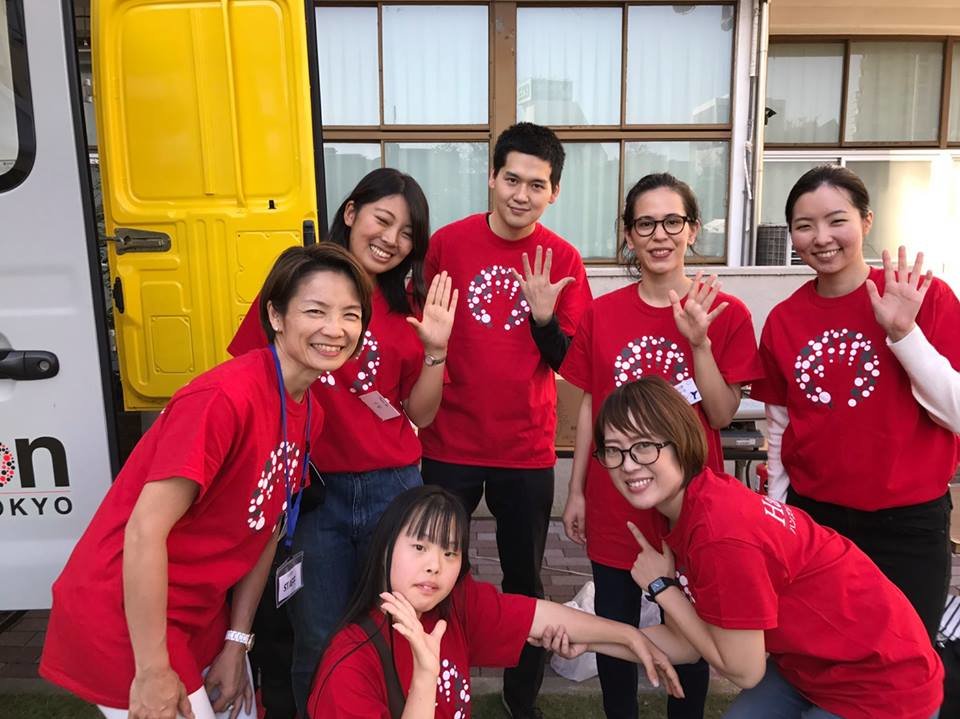 Thank you to our generous donors and supporters of the LIVES Food Truck. Since our last report in October we have made tangible strides and are actively planning for 2019. There are three important goals we have been able to meet in 2018 that we want to share with you.
The first and most important goal is that we are actively hiring and creating inclusive environments for people with disabilities. Your generous donations have been elemental in ensuring that this is possible. Thus far we have hired 5 disabled staff, who take turns working at LIVES Food truck events. Two of our staff have Down Syndrome, while another 2 have challenges socializing. Finally, we have hired another staff who is battling anorexia, but loves to cook for people around her.
All of these individuals find the food preparation and interactions with customers demanding, but also said they are enjoying the work. As they become more accustomed to rigors of their job, they find they are learning and feeling more confident in their abilities. Watching their evolution has been highly motivating for our Hands On Tokyo staff and student volunteers. It helps us to know we are on the right track to creating an inclusive working model that can be observed and replicated by others in the future.
In addition to hiring staff, we have brought on 16 students volunteers onto the team. Our students represent two high schools and four colleges. All of them have been able to build a comfortable rapport with employees. In large part this is a testament to their experience volunteering at Hands On Tokyo`s athletic and English projects with special needs people. It also a credit to the training and orientation programs we make sure students enroll in before starting their volunteer work with LIVES Food Truck. Overall, our students are learning how to make and foster inclusive working environments. We hope that the students will use these skills in the future to generate empathy and awareness around them in work and academia.
Finally, we have followed through on our goal to sell food exclusively on campuses. It may have been easier to sell our food anywhere in Tokyo, but we have actively decided to stay true to our mission, and serve at 3 school locations. We believe that focusing on raising awareness with youth on high school and college campuses is what sets our project a part and one of the reasons why you, our supporters, have decided to invest in us. In 2019, we will be working hard to secure at least two permanent locations on campuses to sell our food weekly.
The defining element of the LIVES Food Truck is that we empower and provide meaningful employment for people with a variety of mental disabilities. We have worked hard to ensure that our differently abled staff are not only able to perform tasks, but feel comfortable enough to work in public spaces with new volunteers. Supporting our staff has required a great deal of preparation and constant awareness and reflection of our selves. This, however, is what makes this project so fulfilling and meaningful. Not only are we providing support where it is needed most, but we are also learning and perfecting this initiative.
We hope we can count on your support again in 2019, and grateful for everything you have done for us thus far. We look forward to keeping you updated. In the mean time, we wish you a happy holiday season from Youth Impact, LIVES, and Hands On Tokyo.