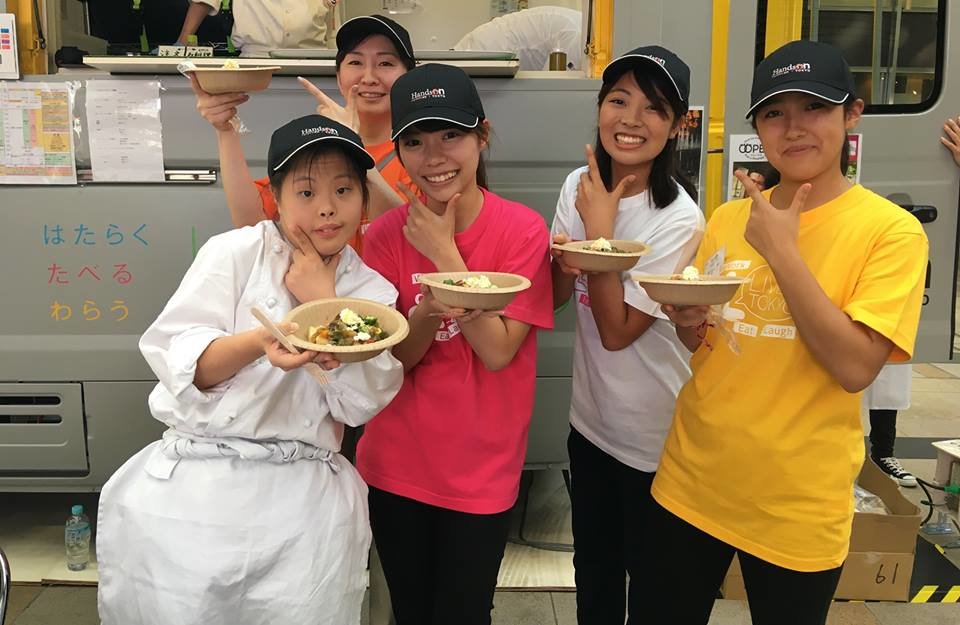 Thank you for donations and support of the LIVES Food Truck. Since our last report, the LIVES Food truck has made significant, tangible strides since July. What began as as an idea has become a reality because of you, our investors. Your donations has been used to hire three mentally disabled individuals, insure payment to employees, purchase a food truck, and train high school and college students to act as supports for the employees. The food truck made its debut at the LIVES event in Roppongi Midtown on September 16th; we sold 100 plates of food and our profits were 60,000 yen. Another food truck event is scheduled on October 21st at our annual showcase of volunteer projects, Day of Service.
Perhaps the most impactful and unique characteristic of the LIVES Food truck is the interaction between our young volunteers and our three mentally disabled employees. To give you some context, each of our employees has a different mental disability, which can make social interactions with new people an overwhelming experience.
One of the employees has down-syndrome disorder and is deaf in her right ear. Another suffers from anxiety when meeting new people and struggles to speak. The leader of the project has a minor mental disability, but can also feel enormous pressure when dealing with new situations. The greatest difficulty of the project was how to help workers cope with anxieties, and empower them to take on their fears around unfamiliar situations and people. Having a reliable and trusted companion paired with each disabled employees makes social interaction and dealing with fears much easier.
Our students are an elemental part of creating inclusive and safe working environments for the disabled workers. Their role was to encourage the workers, lead interactions between customers and disabled employees, and intervene if it was necessary. Learning the empathy, the skills to support and build relationships with mentally disabled individuals proved to be a meaningful experience for our students. Our youth are learning the careful balance and constant awareness the role entails, and flourishing.
In preparation for the day, there were several tasting parties and training sessions. Our three employees made a ratatouille over potatoes dish, a recipe donated to the food truck by Chef Anthony Amoroso of the MGM Grand Hotel in Las Vegas. As part of the mission to create sustainability, the employees also had to make a dish that included okura and potato from a local farm in Chiba, which proved to be a delicious addition to the dish. On September 16th, the ratatouille dish was a vegetarian and healthy delight, topped off with feta cheese, lemon zest, and olive oil. Within the first two hours we had sold 50 dishes, and sold out by 3:00pm.
Our debut was ultimately a test for our youth and LIVES Food truck staff to try out their new roles, and because of serious preparation and training, they passed. Inevitably, there are ways we can continue to improve, but the team is committed to learning from their errors and improving. If you are in Tokyo, we encourage you to try our food and meet our volunteers and employees at the Day of Service event on October 21st.
Thank you again for your generous support of the LIVES Food Truck. The progress we made would not have been possible without your investments in this project. We hope that you will consider another donation and help us continue the dialogue on how to empower and promote people with disabilities in Japan.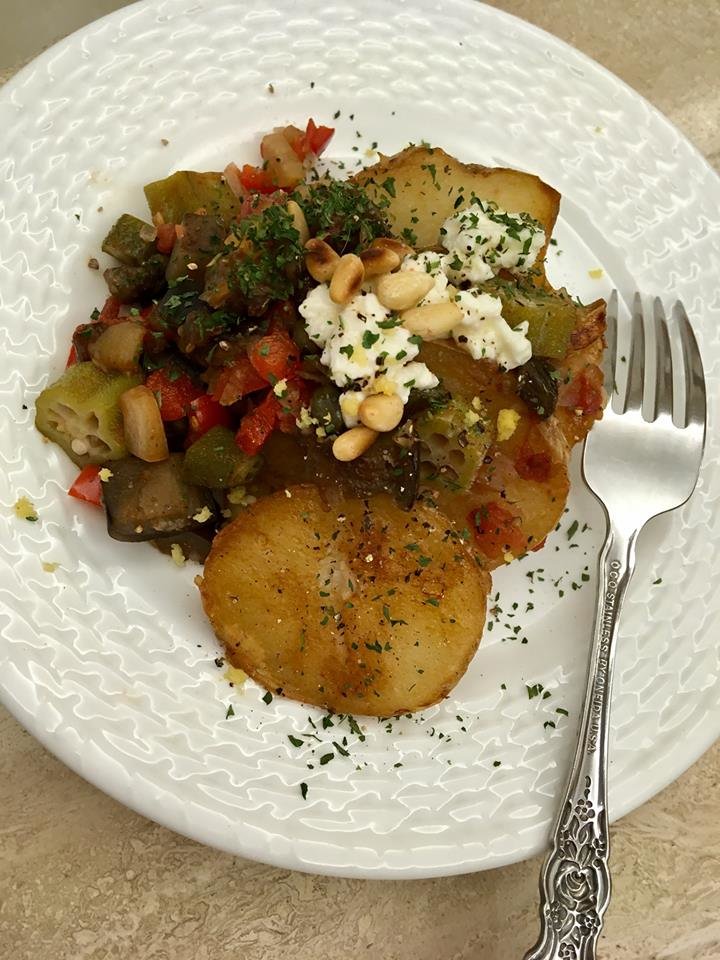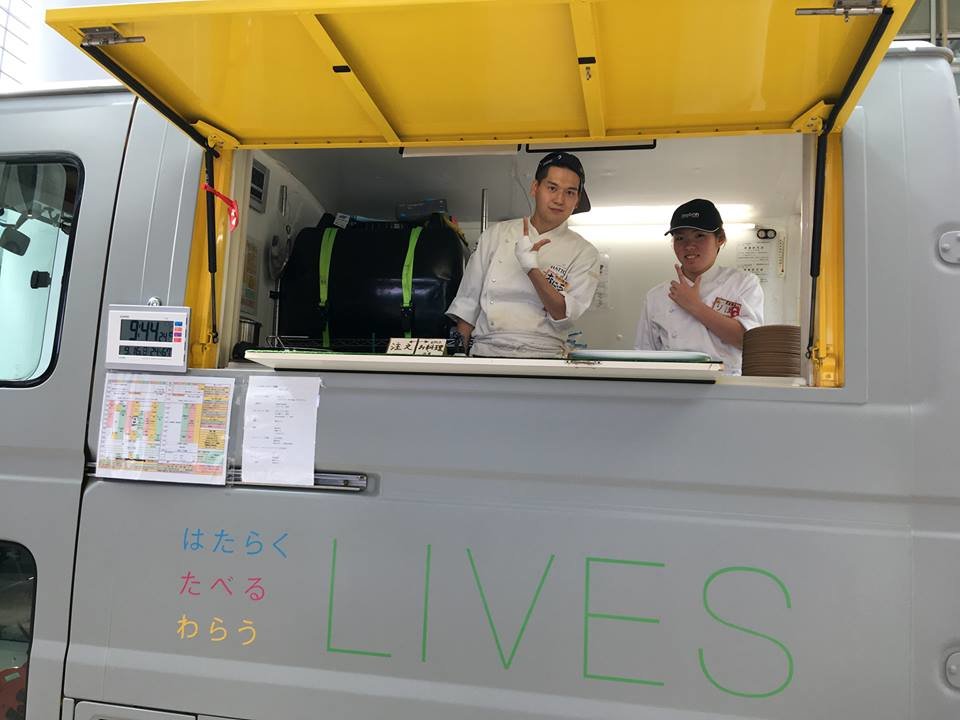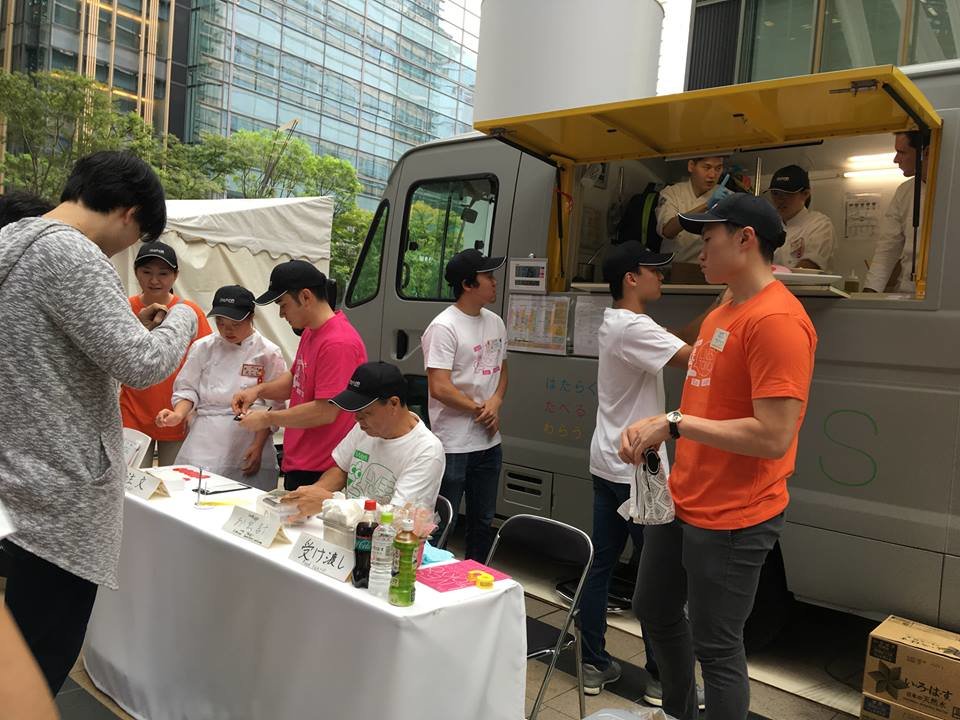 Links: