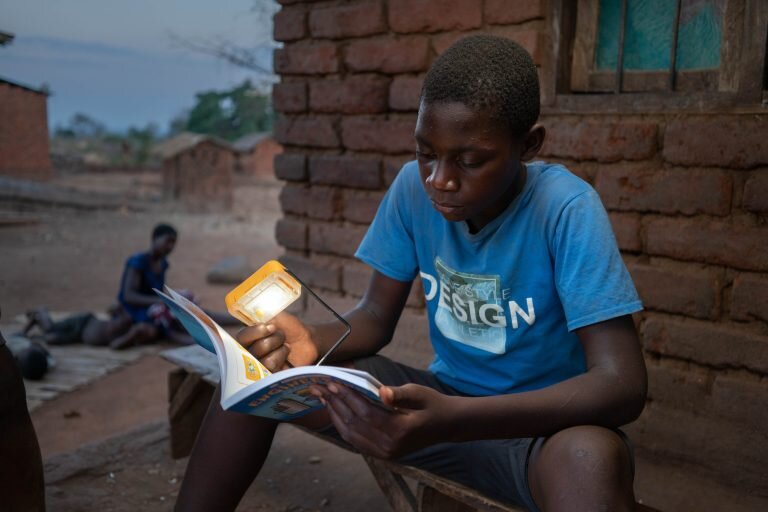 Just like in many villages across rural Zambia, life slows down as the sunsets. Without access to electricity, even the simplest of tasks become difficult. The small village of Kwenje in the Eastern Province of Zambia, where Dalitso, 13, lives with his parents and four siblings, is no different. After the sun sets, it becomes impossible for Dalitso to study and read, impeding his ability to realize his dreams for the future.
Just like his mum did, Dalitso dreams of becoming a teacher so he can help his parents and his relatives, "I want this job because I admire the way teachers do their job here at the school,"
Dalitso's mum Emilia, who dropped out of school when she was young because her family couldn't afford the fees, has the words 'Dream Chasing' written on her t-shirt. While she was unable to realize her dreams, she has hope that her children will have a future full of opportunities.
"I desired to be a teacher … If I went to school my life would have been different. I wouldn't be living in this house. My dream now is to educate my children until they finish. I also dream of having a good house and some livestock."
Because of your continued support of this project, you are helping children like Dalitso to remain in school and get closer to achieving their dreams.
You can power the dreams of students like Dalitso.
I invite you to help spread the word about our work to continue helping more people in the last-mile communities of Zambia.
Thanks for your continued support!