Project Report

| Jan 19, 2023
Vika's Escape From Occupation to Save Her Arm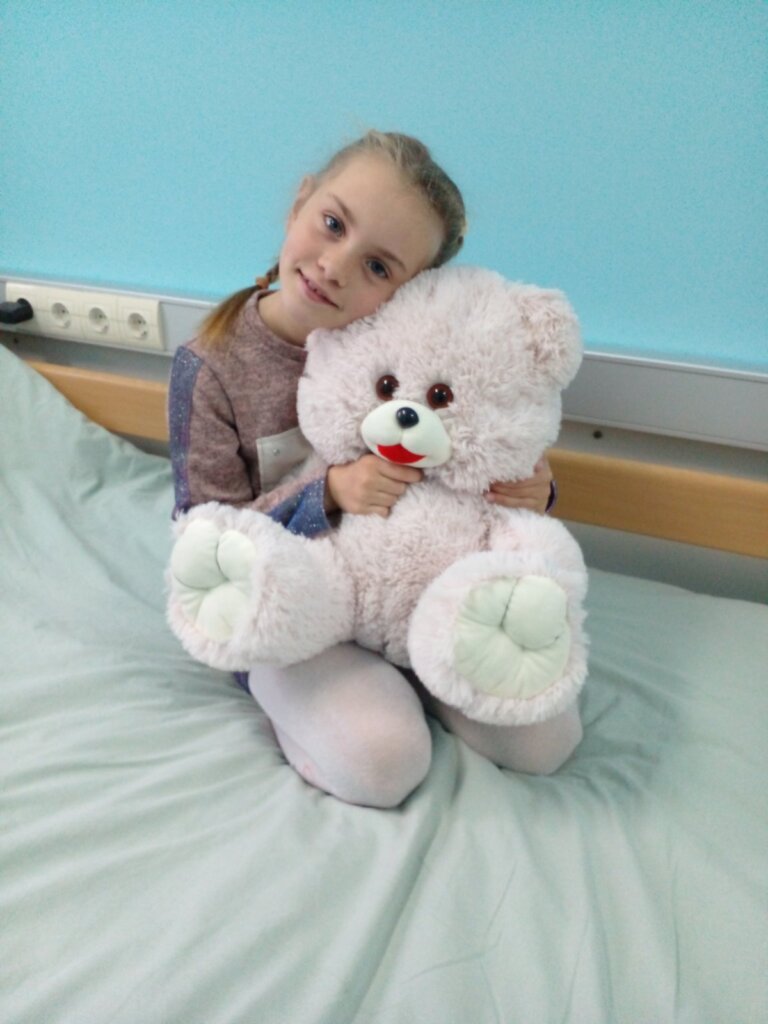 Dear friends,
thank you for supporting seriously ill children who need treatment in wartime Ukraine! Your contributions help save lives.
Vika, the girl you see in the picture, is from Kherson Oblast. Her family didn't have time to leave their village before the Russian invaders came. The occupation happened at once and they had to find a way to survive. They saw their neighbors disappear and were afraid of going out. When the Russians held a fake referendum, the soldiers entered the houses in the village and pointed machine guns at children, and then ordered their parents to "vote". Fortunately, Vika was not very traumatized by the occupation because she didn't understand fully what was going on and remembered it as "bad people who didn't allow her to speak Ukrainian."
When Vika felt pain in the arm, and the local doctors suspected a tumor, the situation went from bad to worse. In their conditions, the doctors could only offer an amputation. The girl needed to leave the region to save her arm. The Russian occupiers told the family to take Russian passports, leave everything behind and go to Russia if they wanted their daughter to receive any treatment. The family didn't want to be deported, that's why they looked for volunteers who could organize their evacuation to the territory controlled by the Ukrainian government.
When Vika arrived in Kyiv with her mom, the doctors confirmed her diagnosis and scheduled surgery. The tumor had to be removed, and a bone substitute installed in its place. Fortunately, the tumor was benign, so the girl didn't need prolonged chemotherapy. When Vika was at the hospital, she worried a lot about her father, sister, and brother who remained in occupation. Later on, they managed to escape too. The family still cannot return home as their village is heavily shelled by the Russians but they are happy because Vika is feeling well and they are all together.
In 2022, your contributions helped more than 600 children like Vika receive treatment in Ukraine. Thank you!