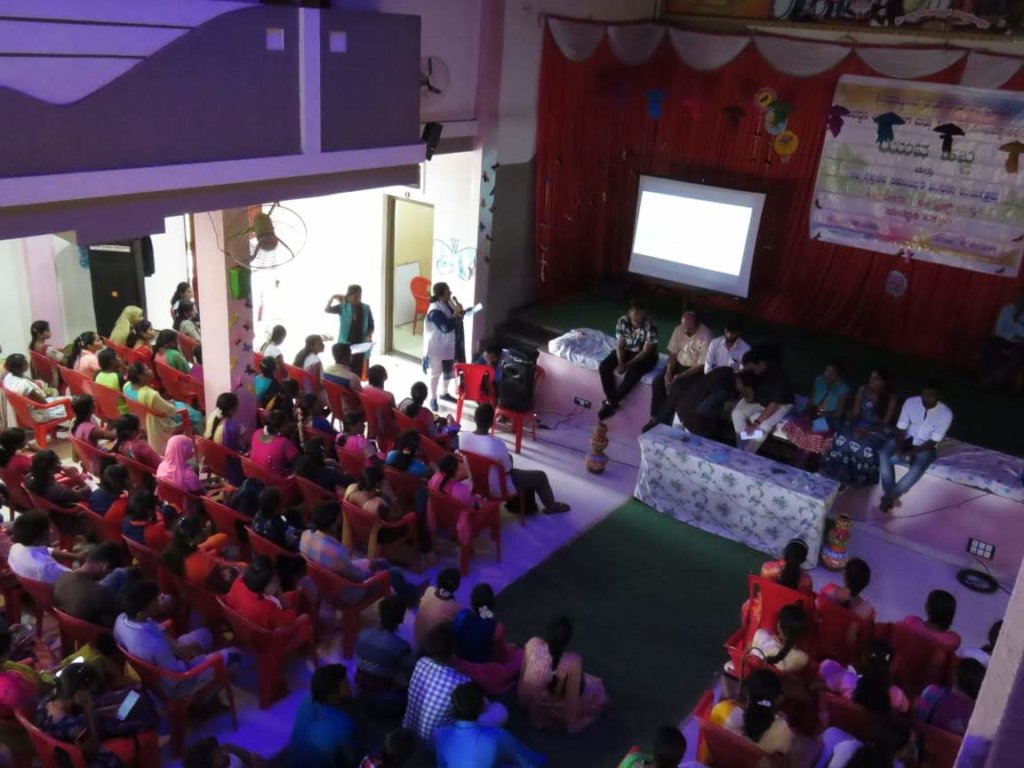 INR 5.5 lakhs distributed to 370 students
'Yuva Habba' a Youth Festival 
Yuvadwani Youth Federation, promoted by Sakhi Trust, is glad to inform you that we celebrated "Yuva Habba"(Youth Festival) on the eve of International Youth Day in Hospet on 12th August, Sunday – kick starting our Youth Campaign Program 2018. Youths, students, young entrepreneurs and various stakeholders graced the event making it a great success.
During the event, we organised the educational fee assistance distribution program, which is one of the limelight event. Sakhi provided the educational fees assistance for the 370 students/ youths, from economically backward students, to the tune INR 5.5 lakhs. These students belongs to devadasi families, minorities and other backward communities of the society.
We thank AEI Luxembourg, TdH Germany, AJWS , GlobalGiving and Sakhi Trust who extended their support for the program.
The event also witnessed the launch of the campaign called 'My Career is My Responsible Choice' to outreach student community on right career decisions through career counselling workshops and trainings.
Dr.Ajay Kumar , Trustee of Sakhi Trust, along with other development leaders and youth leaders from different social fields inaugurating 'My Career is My Responsible Choice' campaign
We once again appreciate our supporters and are grateful for our donors, well-wishers, friends and others for their unrelenting support for our cause.
https://photos.app.goo.gl/1J3j2DfxmHqum9H58
Foreign donors can make their contribution for our 'Liberate Devadasi Project' at GlobalGiving here.
https://www.globalgiving.org/projects/liberate-devadasi-families-from-exploitation

A Impact story of Devadasi Women
T. from Papinakanahalli
The 50 year old T. from Papinakanahalli belongs to a Devadasi family with 8 members.


After the blooming of the mines in the area around the village, a lot of people like T. gave up the agricultural work to earn their money through mining work instead.
The unused fields then quickly became some kind of dumping yards and are furthermore used as toilets since most of the inhabitants of the village don't have proper toilets in their houses. That is because the mining workers don't earn enough money to finance real toilets meaning that most of them receive a salary of only 40 or 50 rupees per day.


Especially the women are affected by these issues due to the fact that they are not allowed to do their business on the open fields in sunlight, where everyone can see them as a result of
which they only use the fields before sunrise and then have to wait until sunset again. That is an unacceptable imposition for all of the women, particularly if they have already reached a certain age or if they are pregnant, for example. Since the people don't have access to or money for healthcare centres, they usually experience no treatment or help concerning their illnesses and various health problems.


Sakhi met up with a lot of members of the village community to arrange some motivation workshops promoting the construction of sanitary facilities by informing them about the importance of proper toilets in terms of hygiene and prevention of health issues. Following that Sakhi supported the people who actually decided to get some toilets and helped especially the women and the young girls to organise themselves in some women's or youth groups.

Today there are around 400 women in Papinakanahalli working in the MGNREGA programme. T. actively initiated the programme in her village and has mobilised a lot of women to take part in it. Due to the programme they are now earning a salary of 246 rupees per day.

With the credits received through the programme 26 families could build some proper toilets to remarkably improve their hygienic condition. 18 houses were built as new homes for the Devadasi families.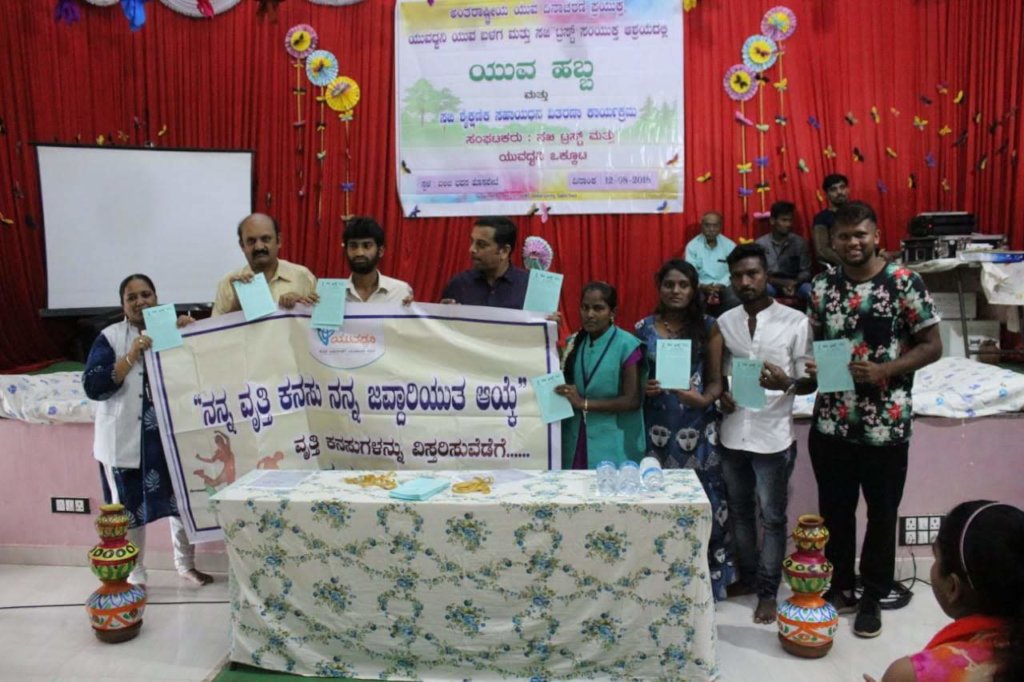 Attachments: