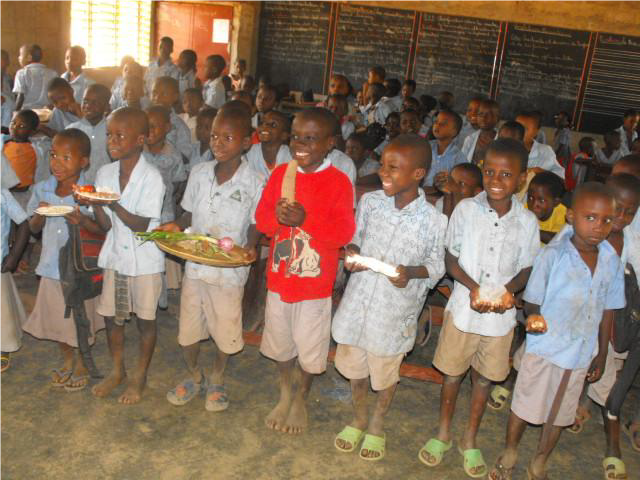 The school started and with it the training program on nutrition and local food, but, above all, the meetings of sensitization on the importance of the cleaning in the environments in which you live and practical demonstrations on the separate waste collection and disposal of them.
Although the home waste collection, launched as pilot project in collaboration with VEA ONG, has received a good attendance, plastic bags, glass and canes continue to invade the environment and tons of waste are still burnt indiscriminately in makeshift landfills.
In response to this problem, we are thinking of increasing the number of educational meetings in schools and organizing moments of awareness for local community.
The aim is to make the population aware of the damage that incorrect waste disposal brings to the air and to the soil of populated areas, with all the consequent hygienic health complications. The operators will also demonstrate the benefits that the collection has brought in these first months: in addition to the reduction of waste and the general improvement in the hygienic conditions of the housing context, with the damp material produced about 1 ton/month of compost that can be used by groups of women of the same project and other farmers from the villages involved, preserves the soil and improves cultivation. Organic waste collected has also been used to produce biogas for use in the kitchen, instead of traditional and dangerous coal, and as a source of electricity.
Lastly, the boys and adults, who have worked in the waste collection, perceive a monthly cost of about € 500, resulting in partial economic independence.
In October our project leaders Antonio and Antonella will go to Natitingou and, in collaboration with the local referents, will be able to personally verify the functioning of the eco-center managed by VEA, participate in some awareness raising sessions and monitor the progress of the training agricultural and micro-credit activities.