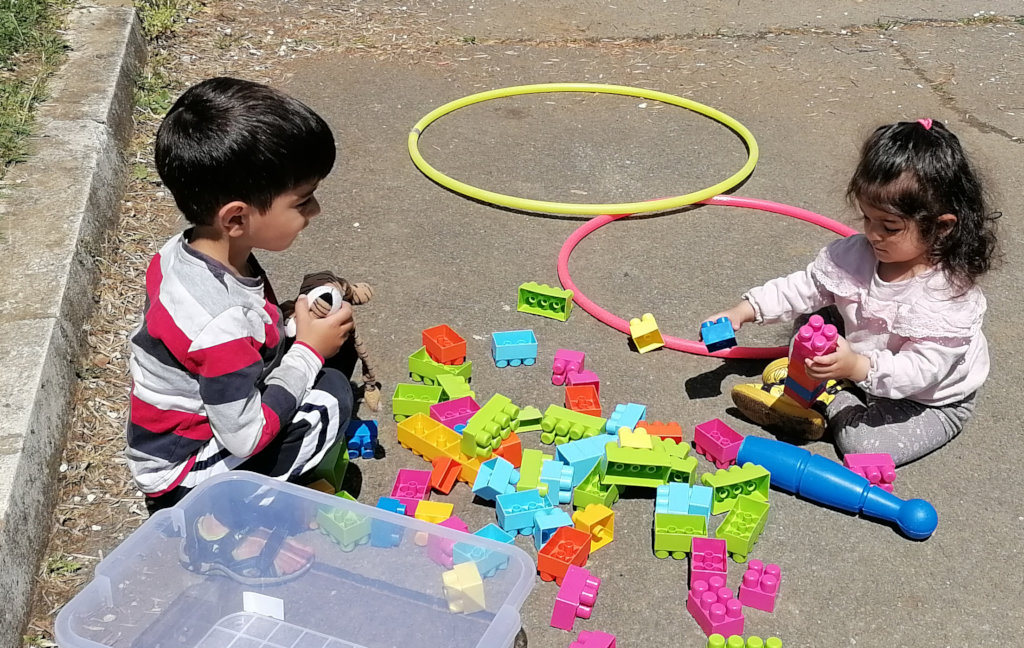 When little Iranian girl Selene was born in early 2019 in the Refugee Camp in Bujanovac in south Serbia, her, then, five-year-old brother Sami had already been at that Refugee Camp for a year and a half. And prior to that he had had the experience in the camps in two other countries.
Sasaninejad, their mother, was locally called Rosa by our local volunteers and was always them and other Middle East migrants settle.
As we were working with the families in this camp and knew the situation, we helped immediately with a humanitarian package for the new born Selene. Our providers of the psycho-social assistance have been celebrating Selene's first and second birthday with her family and other migrants at the camp. As Selena is growing, she has started speaking some words in her language, in Serbian and English and Sami, her brother, has started going to school, has learnt both English and Serbian, has even learnt to work on computers during the online tutoring last school year. In the meantime, the family was moved to another camp, was called for the interview to legally enter Hungary on their way to Germany, but were refused the pass due to high number of COVID-19 related cases in Hungary at the time, were returned back to the first camp and now, have been moved to the third Camp.
Your donations enabled us to ease their transitions by keeping Selene's and Sami's daily schedule familiar. Used to workshops, language courses and regular play times with other children and our staff, not only Selene, but Sami and their mother have adapted to the new environments in relatively short time. Sasaninejad started also helping us and other migrants, assisting us in organising games for children, cooking classes for mothers, in making contacts with newly arrived migrants…
Now, they have to move to yet another camp again since the one where they are now will be temporarily closed for the renovation works. Little Selene and Sami have to leave their friends again, get into an unknown once again. Their mother is sad, worried for the future of her children and just wants to settle somewhere: "They don't have home, they have never had any normal life. I don't know what to do any more. If we would be denied entry to Hungary again, I would even contemplate going back to Iran. We can't keep moving from one refugee camp to another."
These little children and their families need our help. They need all the psycho-social support they can get. We need your support to provide at least this support to them. To help Selene and Sami adapt to all these camps, new people constantly in their lives, new uncertainties, to get through all the things they cannot understand and grow with as little trauma as possible.
Links: