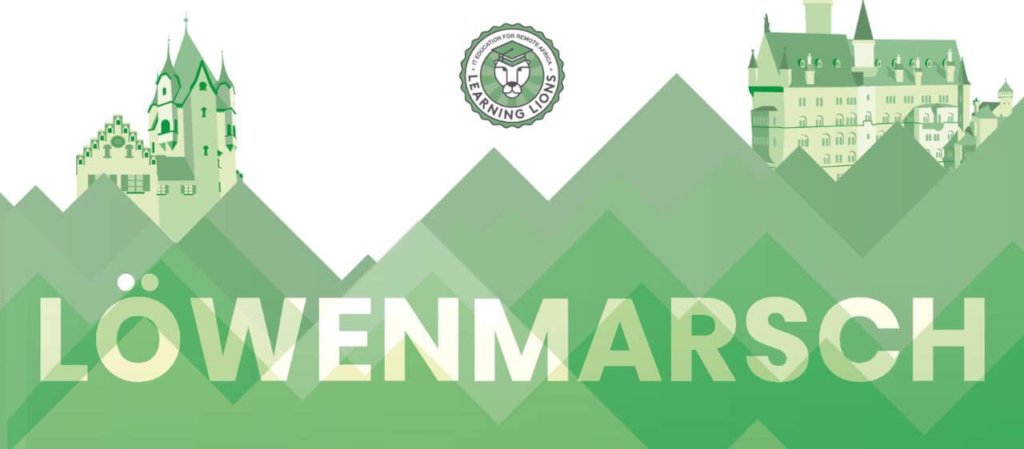 Mambo,
we hope you are all doing fine in this challenging time wherever you are. Also, for us, the pandemic is having a big impact on our work and the Lions are currently still working from home to ensure they and their friends and family stay safe and healthy.
Nevertheless, we are trying to focus on the good side and aim to gain some new skills and mindsets that will help us to get through this and come out even stronger. For example, we organize an online coding camp to spread knowledge and interest in IT.
Additionally, we are creating a concept to make our yearly event, Löwenmarsch happening in a way that will keep the participants safe while giving an opportunity to get out on the fresh air, be with others and socialize, exercise, doing good and creating great memories.
CODING CAMP
In October 2020, Learning Lions will offer a 90-minute virtual coding workshop in the Meet & Code platform (www.meet-and-code.org). Our goal is to inspire young people to start loving to code through innovative and creative teaching and, at the same time, spread the word about Learning Lions' mission and work! If you know how to code we are happy to have you join the event as a volunteer.
LÖWENMARSCH
On the 5th September you are warmly invited to participate at Löwenmarsch, a fundraising hike that is taking place in the Bavarian alpine upland from Kaltenberg to the beautiful castle Neuschwarnstein. The aim is to hike up to 100 km within 24 h while collecting funds for each kilometer hiked. Even though 100 km is the great goal, it is also possible to join only for a smaller section of the way. More information about how to participate, the safety guidelines and how to donate here: www.löwenmarsch.de .
You see, there is still a lot going on and we would be pleased to meet you at one of our events.
Until then, Kuwa salama (means stay safe in Kiswahili),
Stefanie