Project Report

| Oct 5, 2017
Bonus Funds Available TODAY only!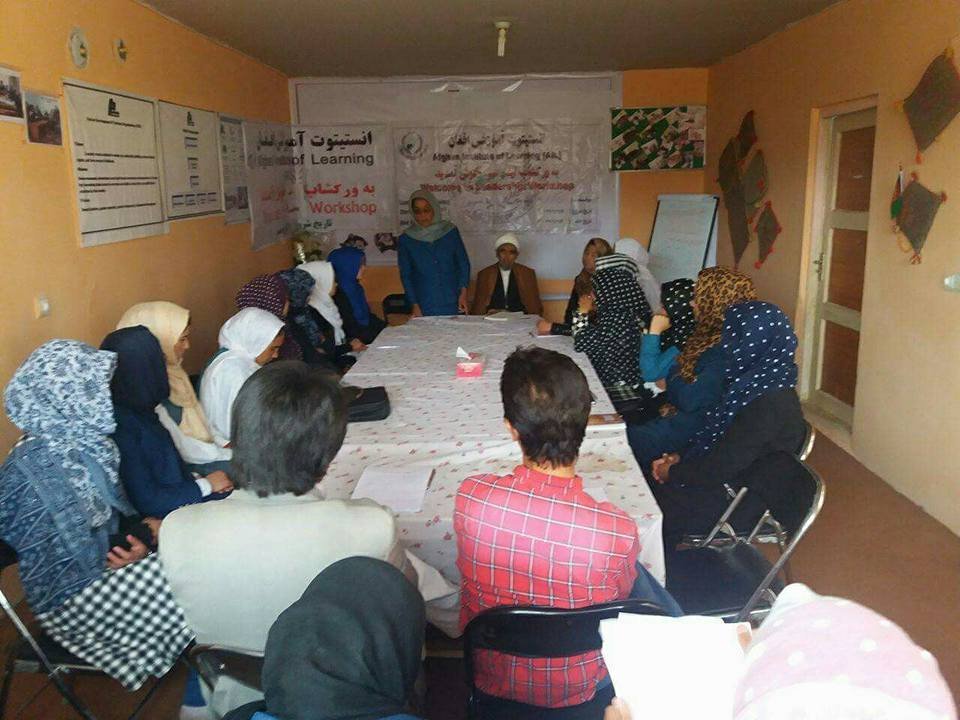 Dear Friends,
Exciting Opportunity!
We are competing today for a share of a $50,000 bonus fund. The more we raise from you by midnight ET the larger the share of the pot we will get.
There is MORE! The two projects below ALSO receive 50% Match from Safer World Fund so your gift will be worth 50% more and then a percent more than that from Bonus Day.
Can you help?
1073 Save Rural Afghan Women and Children with Healthcare
1155 Fast-Tracking Education for Afghan Women and Girls
Newsflash: Dr. Yacoobi is one of BBC 100 Women 2017!
Herat's Learning Centers (LCs) play a crucial role in providing educational opportunities to disadvantaged women in small communities. So far in 2017, 18,737 students (12,319 female) have attended 6 month courses at 28 LCs in Herat locations. In addition to regular classes in academics, sewing and other subjects all students at LCs are taught fundamental life skills such as health information, peace education and leadership.
Leadership is essential to every society. If there are no leaders then there is no government which leads to insecurity and chaos. Economic, political and educational and cultural activities decline. Leadership skills training whether in regular classroom setting or in special intensive workshop formats have always been part of AIL's programming. The training builds the capacity of the youth and women and girls especially. They learn how to voice their opinions and take a leadership role. Sessions start with explanations of what a leader is, the difference between leadership and management and how to build self confidence in leadership. Communication skills, knowledge of social justice, politics and democracy are all covered.
One student said, "I learned that everyone can be a leader. I learned how to express myself and treat other people who are competing with me. I gained self- confidence. Leadership concerns influencing others and helping them be more capable so they can handle conflicts. I will be able to use these skills in my life."
In 2017 in the Herat area AIL has provided 86 people (50 female) with Leadership Workshops adding to the leadership skills knowledge they gained in LC classes.
Thank you for your continued interest.
AIL is working towards: SDG Goal 4 – Ensure inclusive and equitable quality education and promote lifelong learning opportunities for all.
Follow our CEO on Twitter: https://twitter.com/SakenaYacoobi