Project Report

| Nov 20, 2023
Learning Center Bamyan Province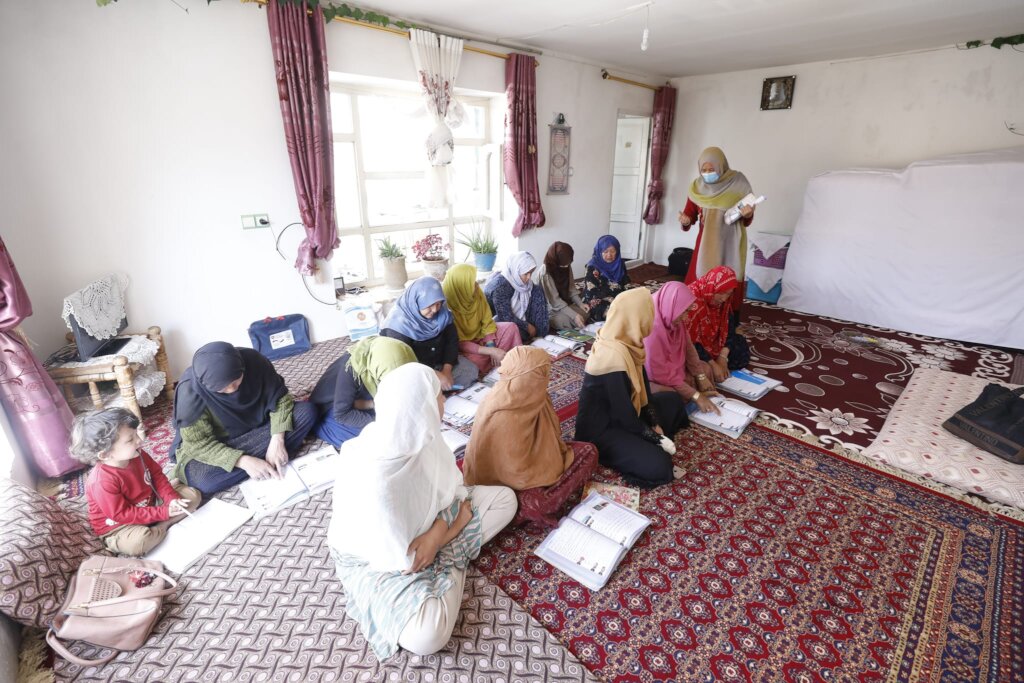 Giving Tuesday is coming up on 28 November and GlobalGiving is giving away $1.2 million in bonus funds!!
The more money we raise that day through donations to our projects, the greater our share of the bonus funds.
Can you help us by donating on Tuesday 28th November?
Fifteen years ago, The Yacoobi Foundation #8 was set up in Zargaran region, Bamyan Province. This Learning Center has128 students, all female. The center currently teaches Arabic, literacy, English and sewing. In addition, this center has two educational branches in the Punjab district of Bamyan province. Hundreds of women benefit from these centers, learning new skills which gives them more opportunity in life.
"I believe educational workshops help achieve social balance. By providing educational and awareness opportunities to all in society, social and economic disparities are reduced and everyone can experience greater productivity from community resources." Sakena Yacoobi
One student at the center said, "My name is Hassana, and I am 30 years old. I have a hard life living in the cave of the mountain, near Shahmameh and Salsal in Bamyan. It has made me like a 50 year old with few skills." The cave in which she lives lacks proper communication, no TV or cell phone or electricity. Hosanna has 3 daughters and her husband was killed in the wars in Afghanistan. Hosanna is afraid that she will die and the fate of her children will be worse than what has happened to her. She talked about having nothing to eat and waiting to see if a local person or passer-by would send them bread or help. Now, she has been sent by the school principal to the AIL health workshop and has more knowledge of how to care for her health and her children. She studies sewing and literacy at the center too.
Thank you for your interest in AIL's work in Afghanistan.