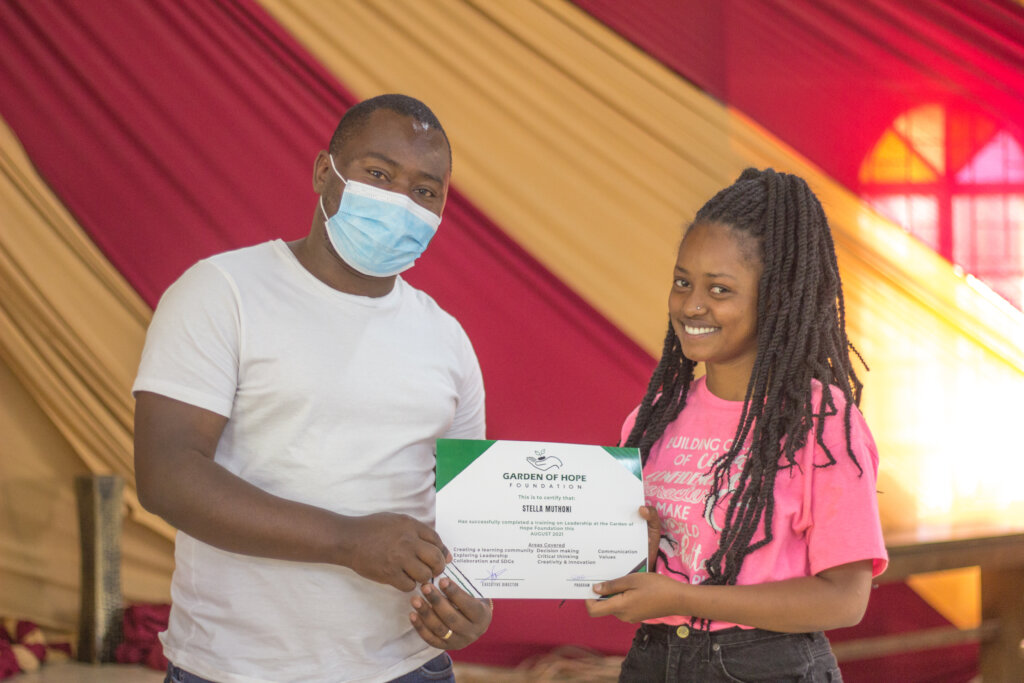 "By the time I enrolled for the Youth Economic Empowerment Training, my business was on the verge of collapsing but from the training, I learnt how to keep records and manage profits. I used the grant I was given to increase the stock for my business and since then my profits have doubled."Marion.
Marion is a grocery seller in Gatwekera.
"The training and finances I received from Garden of Hope Foundation were very impactful. I learnt how to keep records, and manage profits. I used the loan to buy more quality materials which I could not afford earlier. My customer base has increased as well as my profits''. Janet.
Janet is a small scale tailor at Bombolulu.
We trained 40 youth in two cohorts on 5 different business management areas. These areas were: record keeping, resource assessment, market research, feasibility study, and sustainability. We also included soft technical skills like home-made detergent, home-made bleach, fabric softener, and value addition of potatoes and bananas into crisps that can lead to income generation. After the training, the participants understood the importance of putting into practice what they were taught and were in a position to keep records, conduct market research and feasibility study, and do resource assessment for their businesses.
Youth who benefited from the business financial support formed a self-help group (chama) which has helped to support their business needs. We invite you to partner with us and support 40 more youth who would like to go through the program. Supporting the