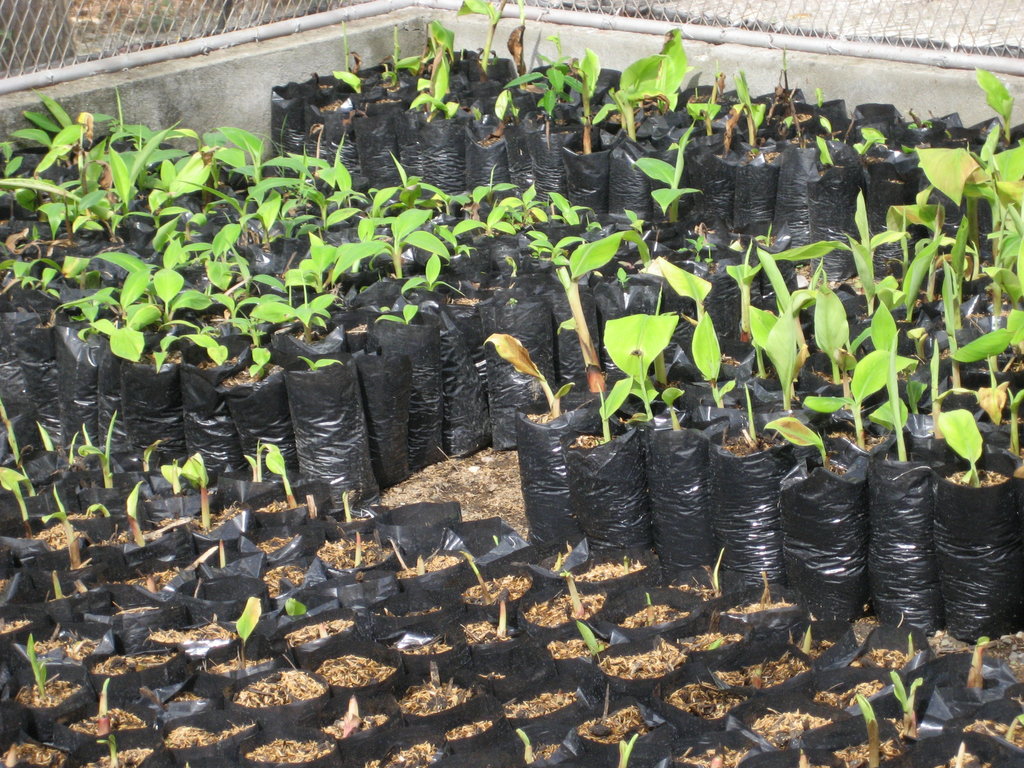 Our recent visit to the Lambi Fund's work outside of Gonaives on January 11, 2011, was my fist venture into the bush of Haiti. A few hours to the north of Port au Prince, their work was located near beautiful mountains and hills that I'm impressed our truck was able to navigate. We passed beautiful beaches, banana farms, and rice paddies, and we eventually came to the area outside of Gonaives where Lambi helps a community-based group operate an agricultural co-op. We first saw the organic plantain nursery they use to grow plants, which they share with a larger community group in somewhat of a credit and barter system. They do not charge for the pants, which take 8-10 months to grow fruit and sprout 40 plants from one bag/bulb, but rather they give them away to local community groups who plant them, use and/or sell them in turn, and return two new seeds to Lambi for them to cultivate and recycle back into the nursery system.
Not far down the road, we were greeted by roughly thirty members of the community group that benefits from this system. There were representatives from each of about a dozen local groups who participate in this co-op. In addition to bananas, they do cereal transformation using the engine they recently obtained to process grains, as well as other agriculture and livestock such as corn and goats. They hold monthly meetings, during which they determine their greatest needs, and they are currently focused on obtaining sufficient clean water for the community. Each family in the group is using a chlorine filtration system at present, but at a cost of 500 goudes per month, that has been cost-prohibitive for the group. Much of community members lost their livelihoods in the earthquake as well as many of their brightest hopes for the future in the form of local students who'd gone to Port au Prince for university but didn't survive last January's earthquake destruction.
Despite the obvious needs of the community, they couldn't have been more welcoming or proud of the great work that Lambi has helped them achieve to date. They proudly introduced themselves to us – from the overall community group leader, Etienne Emario, to the women who take care of daily needs of the organization, Chrismene and Paulmimose. And we greatly benefited from their crops and farming, as Chrismene, Paulmimose, and other women of the group created a beautiful and delicious lunch feast for us. In addition to this delicious send-off, they provided us with a list of their most pressing office needs, which I have attached to this report for you to see as well.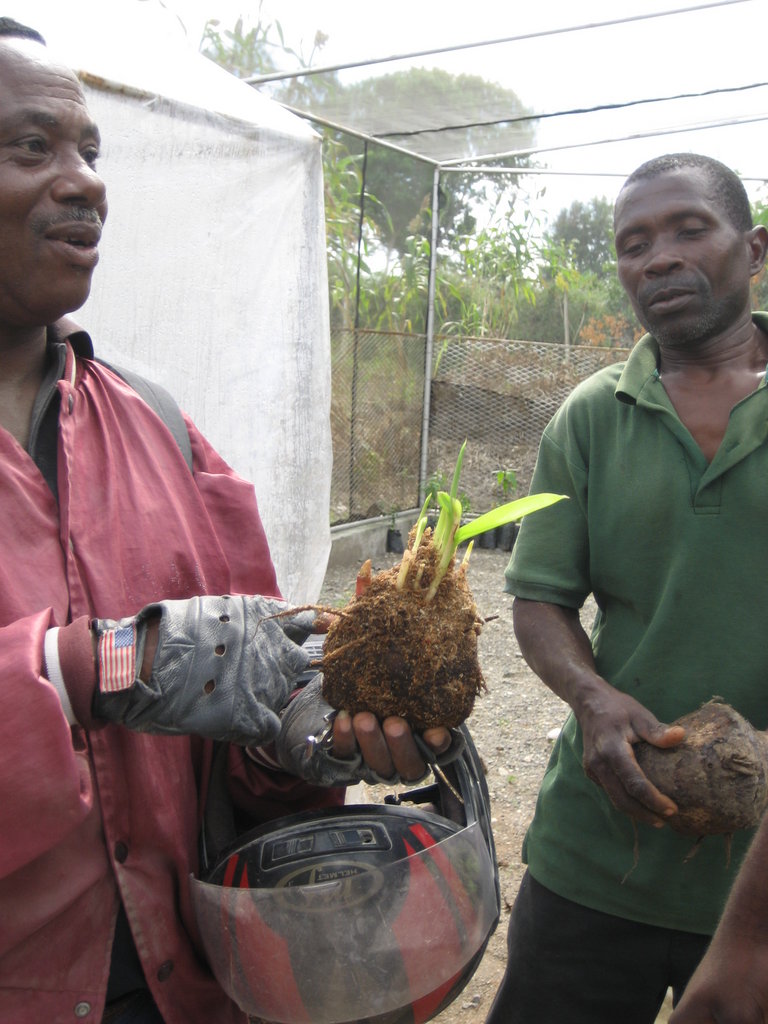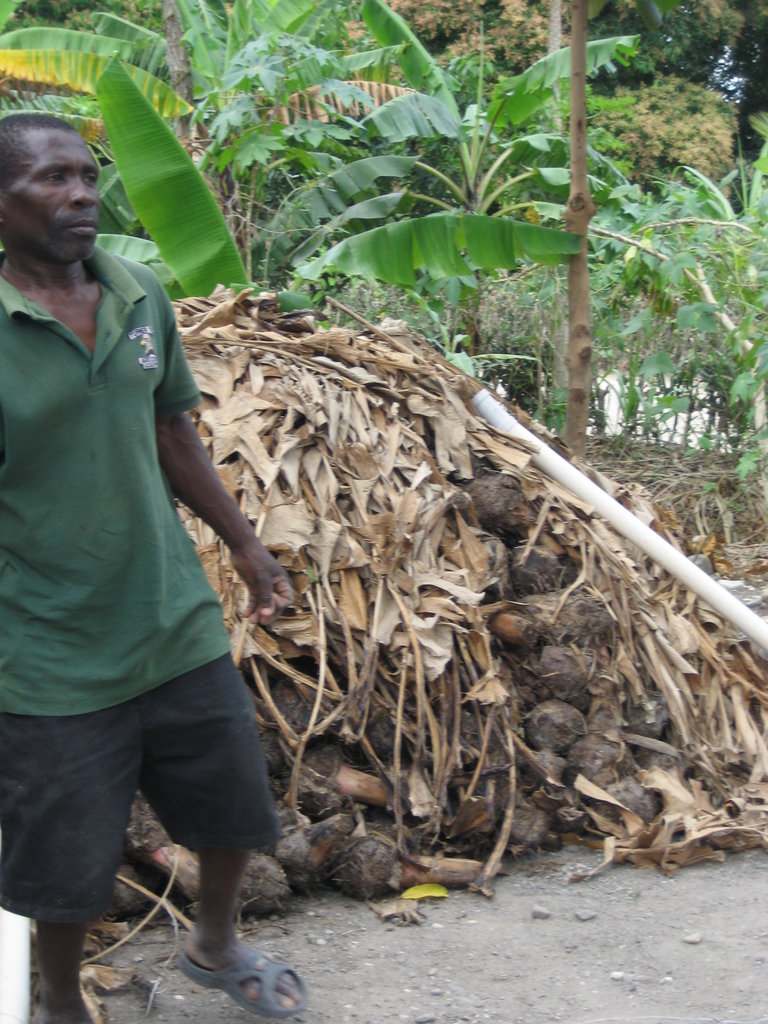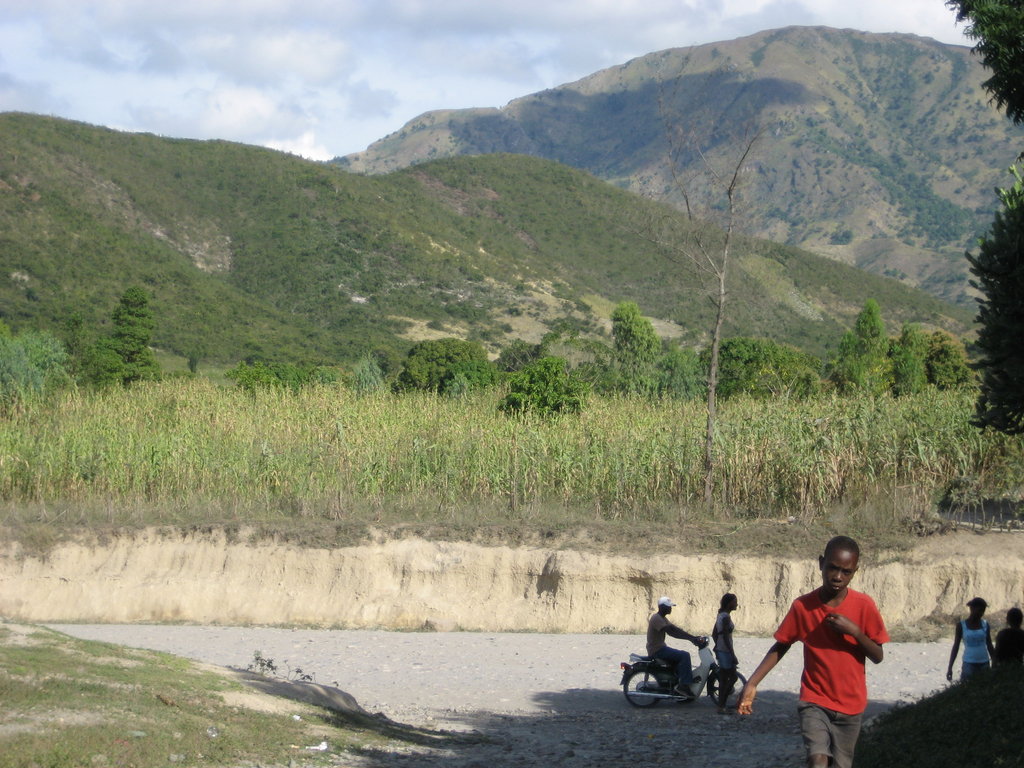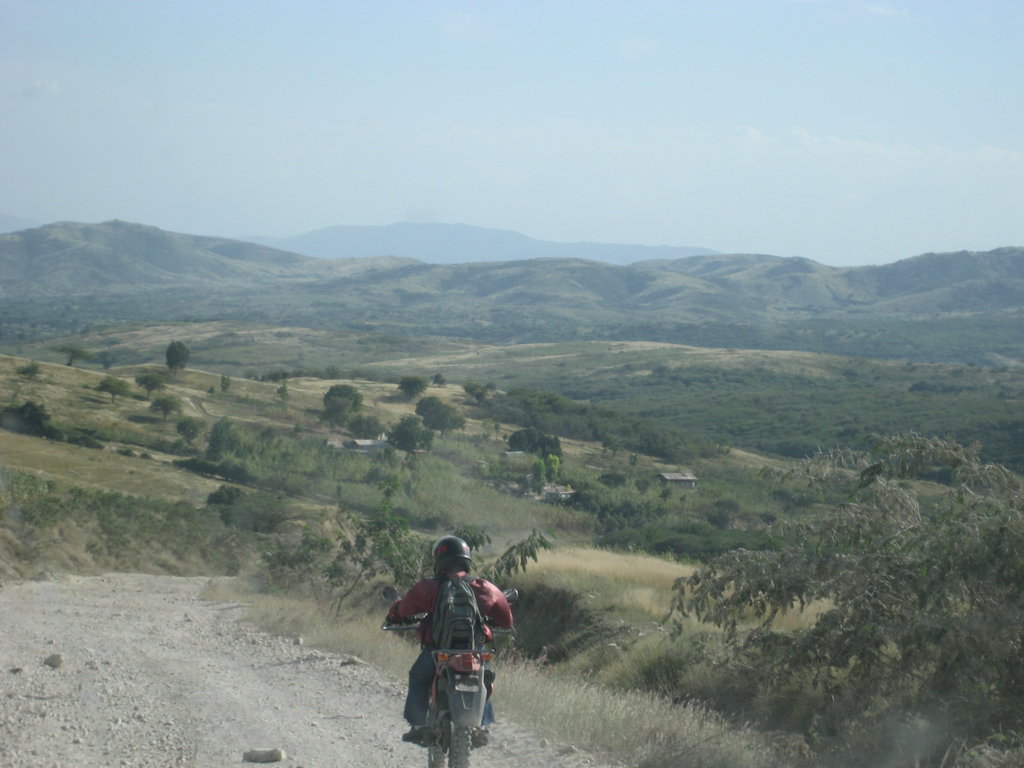 Attachments: