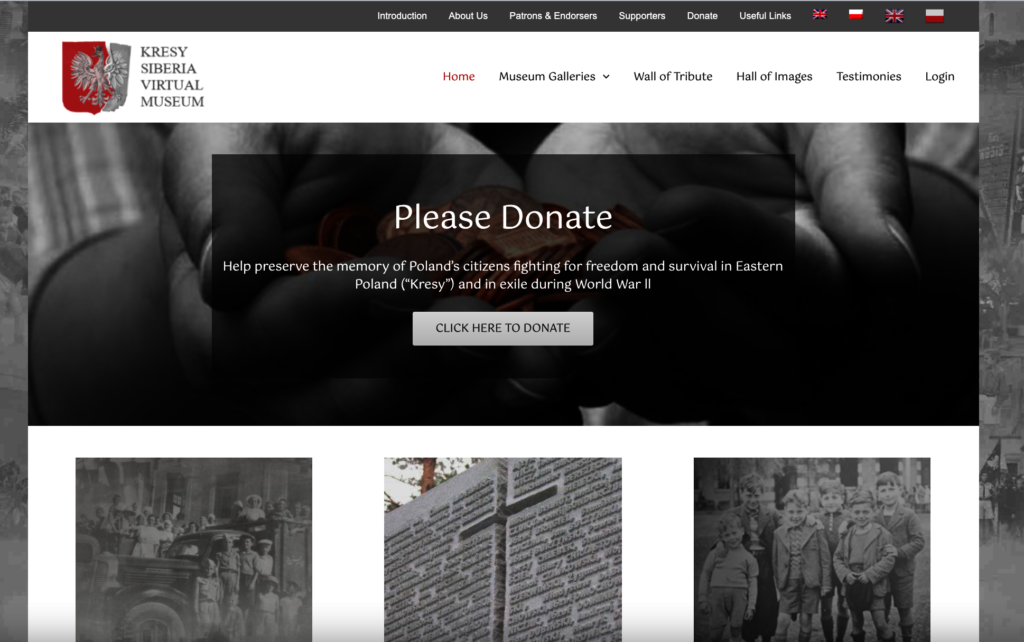 It was a very challenging to the start of the year. As many of you will know, our Founder & President Stefan Wisniowski suffered a serious stroke on the 16th January. Having spent several weeks in hospital he is now home and beginning the long road to recovery. The stroke has left him with aphasia of speech - and whilst he is still very much across all aspects of the Foundation he has been unable to be as hands on.
A call to arms went out and our "Kresy" family of volunteers have stepped up to help. Welcome to new Facebook admins Stanley Urban, Kris Nietubyc and Shelley Upton who have welcomed 47 new members since the beginning of February. And our continued thanks to stalwarts Alexa Topolski and Chris Wroblewski.
And a special shout-out to our dear "Timcio" Tim Bucknall who continues to build the Kresy-Siberia Twitter account with over 10,000 followers.
Behind the scenes we are super excited to tell you that the three main areas of the virtual museum re-build - https://new.kresy-siberia.org/ - are 99% complete! Please have a visit and check out the Wall of Tribute, the Hall of Images and the Hall of Testimonies. All the data has been transferred and our I.T. guru Shelley Upton is now tidying things up and optimising data performance.
The last stage of the museum re-build will be finalising the complex linking of people, stories and images in the three main sections to the Museum Galleries.
Thank you to Shelley for your painstaking preservation of the museum and also to Irena Lowe for administering the back-end, that is approving new users, answering queries and testing new pages.
Irena has also been busy coordinating the Polish Festival in Wellington, New Zealand with a display for Kresy-Siberia including exhibits from the Poland to Pahiatua 70th Anniversary. She suggests "maybe we can encourage other members to also front our Kresy-Siberia museum at various Polish functions around the world". If this is something that you are interested in please let us know! We can help with exhibits, presentations and display material.
Finally, thank you for your generous support of the Kresy-Siberia Virtual Museum www.Kresy-Siberia.org and its mission to research, remember and recognize Poland's citizens fighting for survival and freedom in eastern Poland's "Kresy" and in forced exile during World War II.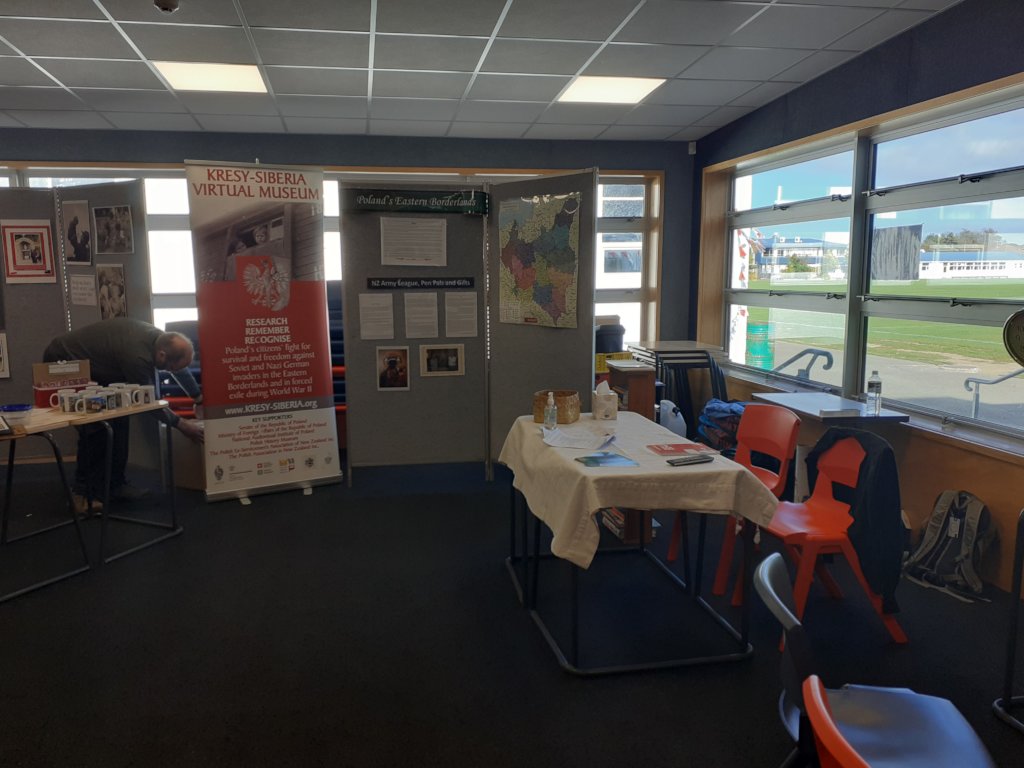 Links: