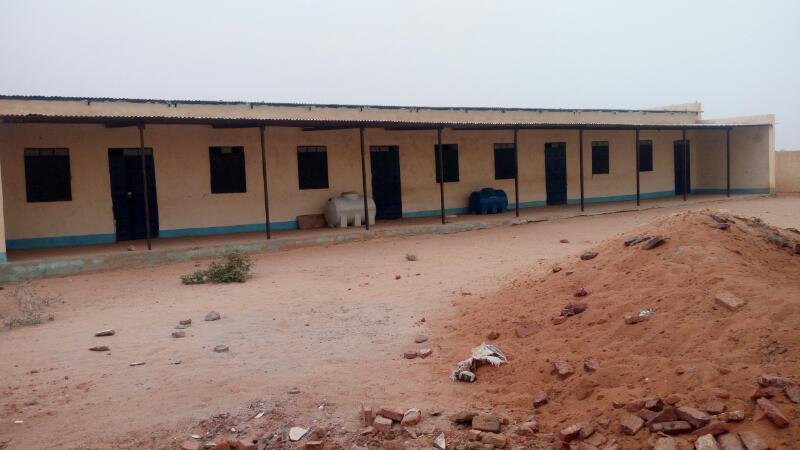 When our Founder Patricia Parker talked to mothers in Darfur they told her of their dream - that every village should have a Kindergarten so that their children "would not grow up like them, unable to read and write". Illiteracy amongst women is the highest in the world in the remote villages of Darfur, and they are determined their children should have the chance denied to them.
"If you want to know how well a child will do at school, look at their parents' bank statement. It's a brutal, cynical way to view the world but ... in 2017, it is the surest indicator of attainment... by almost any measure, the more disadvantaged your background, the worse the school you will attend, and the worse your outcomes will be." CSJ Leader column.
There are no more disadvantaged children in the world than in Darfur and we at Kids for Kids are determined to do something about it. Already we have built four Kindergartens which, the State Director of Education said are setting the standard not just for villages, but for the regional capital too. Our Kindergartens are well built, in villages where buildings are made of mud and straw. We build latrines, often the first in the village, so the children will not get infections. There are trees in the playground, and the teaching aids you could expect in your own local school including educational toys and inside and outside play equipment. Children in Darfur have never seen a toy before. We are training teachers in first aid because there is no health care, and even provide a school bus - a donkey cart - to bring the little ones from the furthest huts. We make sure there is water for the children to drink and provide uniforms and shoes.
We are now delighted to announce the names of the villages where we are planning to build Kindergartens, with all the equipment, this year. Please can you help? You can even adopt a whole village which can be named after you, your company, or a special event. The villages we have chosen for these ground breaking Kindergartens - Kindro, HIllat Hamid, Siwailinga, Golo C and Sakori - have been running our other projects well, all designed to benefit the community as a whole, which means that we can rely on them to set up PTAs and make sure the school is a success. In our first Kindergarten at Abu Nahla the PTA even collects funds so they can provide bursaries for the poorest families. "I find that incredibly touching" said Patricia "These are people who are the poorest of the poor, yet they are determined to make sure that every single child in Abu Nahla will have an equal chance of education, and education is of course the best way out of poverty."