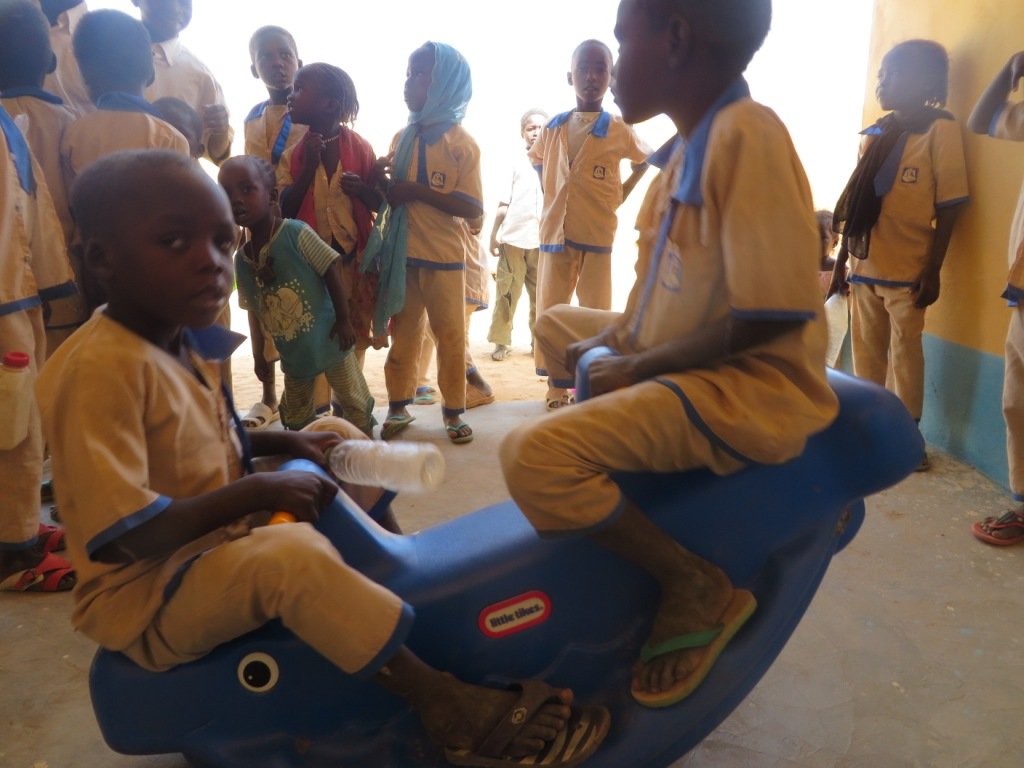 Last year was a very hard year in Darfur, but we have not given up and now there is good news.
You might know that Darfur suffered terrible drought--and then flash floods. There was great loss of life as well as crops and goats. There was even the loss of the village latrine at one of our schools. Loosing the school latrine may not sound like much, but along with education, a Kids for Kids kindergarten also brings the start of basic sanitation to a village.
The overall devastation slowed building plans, but now we are back on track--to replace that latrine and so much more. We have ambitious plans for 5---yes 5 new kindergartens.
First things first, we much determine the villages that will be most likely to make a success of running the new schools. We never want to waste one penny of your kindness. When Kids for Kids adopts a village, we help them set up a democratic process for the management of the goat loans, maintenance of the water pumps and more. When the commitment is there from the whole village, we know the school will be successful. Where we have built our current 4 schools, they are oversubscribed by 400% and a huge success.
One of the most important things for any of our projects is to ensure sustainability. If the community takes ownership then we know a project will last. For a Kindergarten we need to be sure there will be teachers. To do this we have to come to agreement with the State Ministry of Education in Darfur that they will provide, and pay, teachers. We will get that agreement before we spend on bricks. First things first!
Two classrooms, an office for the teacher and assistant, a veranda for shade that can serve as an extra classroom, books, chalkboards and educational toys, both for inside and outside. These toys will be the first and only toys the children have ever seen. Oh yes, and with the schools, come latrines and the model for sanitation that will make such a difference for the whole village—another empowerment for a better life.
And there is more really good news, in some of our villages, where the goat loan project has been successful enough that the poorest families now have goats milk to share, and income from the extra, we have had our first scholarships. Consider this, those who used to be the very poorest have in some cases been able to help pay the $150 per year tuition for a neighbour. What an extreme kindness from the families who had nothing. And what a success for the Kids for Kids basic goal of self-sufficiency. In Abu Nahla, were we built our first Kindergarten, the PTA (yes they are forming them in Darfur too!) decided to provide bursaries so even the children of the poorest families could start school.
Our local managers in Darfur are confirming agreement on those teachers and evaluating which villages are ready to successfully manage their own schools. We expect to have news for you this spring on which villages will be granted their first Kindergarten. We are gathering the money for the bricks and books now, so we can start the building asap. Would you consider sending a few bricks so we can get underway the minute we have the teachers assigned? $35 will buy 20 bricks. Would you be able to send the tuition $150 for a year's schooling or, even better, do you know anyone who would adopt a whole Kindergarten – it could be named after your school, your church, your company, or you!
You most likely will never meet the child whose life you change with the gift of reading and writing, but you will be that hero today.
Thank you for your help.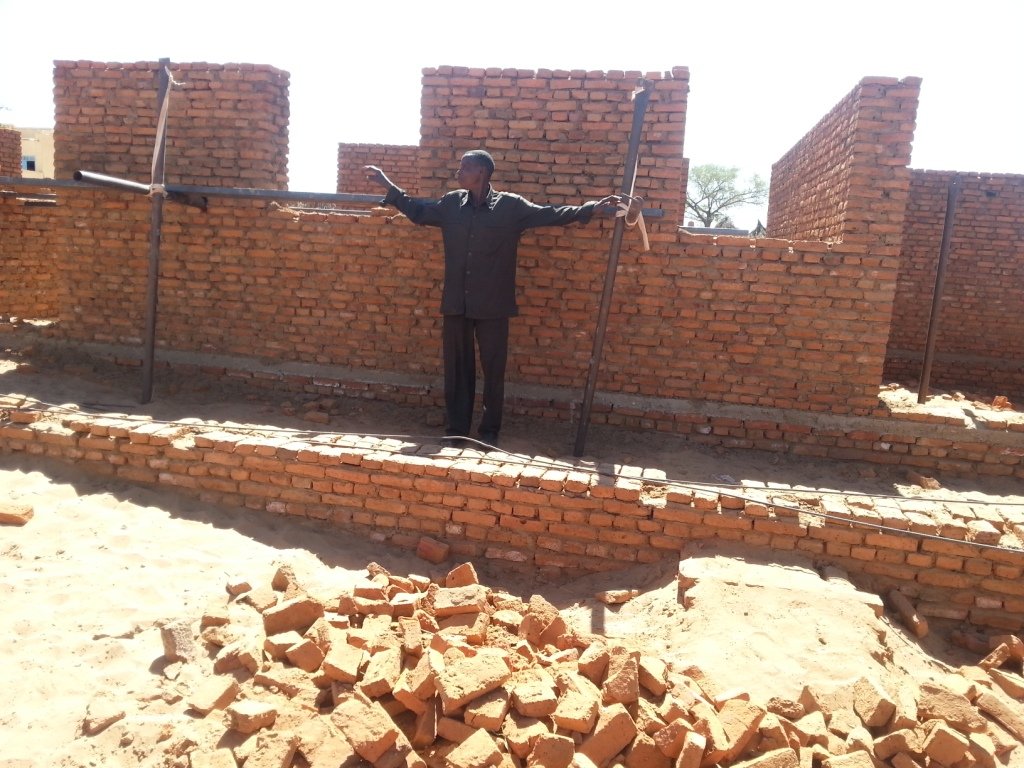 Links: