Project Report

| May 31, 2017
The Story of A Little Impact !!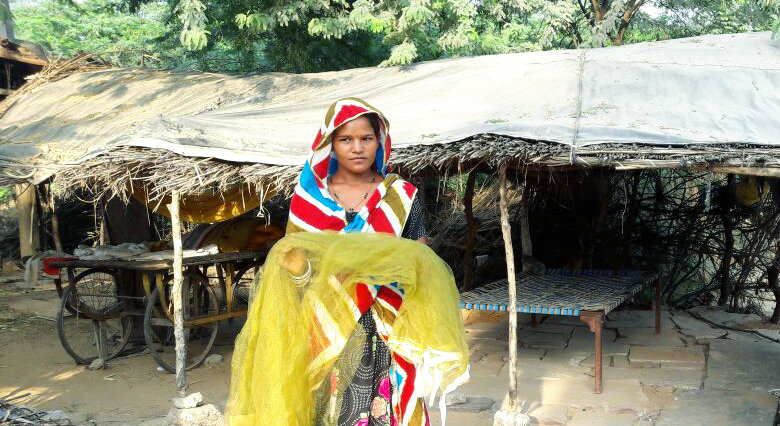 Respected Donor Namaste!!

Many Greetings from RSKS India!!

We have been getting your valuable generous support through GlobalGiving and we are thankful to you from the core of our heart.

The significant effect of the project !!

The story of a beneficiary in her own words :--

My name is Jhamku and I am 29 years old. I reside at a small village in the block Pisangan. Litter and garbage are so common nearby my place from which so many families become the victims of Malaria every year. It is so common to be effected from malaria as mosquitoes are highly populated due to litter in the region.

Even I have got effected from malaria 2 times till now. Rajasthan Samgrah Kalyan Sansthan ran "Malaria Prevention" campaign in our village somewhat 7 months ago. When I came to know about that I also joined the campaign. I got information about safety, prevention and cure of mosquito prone disease "Malaria" in the campaign. Moreover, the villagers learnt the lesson of hygiene in the campaign.

During the campaign, the activists of the organisation distributed mosquito nets among the villagers, even they taught us the way to use it. I have been using the mosquito net for last 7 months. Now I am not scared of mosquitoes and malaria and have a sound sleep under the mosquito net. Most importantly, we keep our locality clean and thus, I feel absolutely fresh and healthy.

I thank a lot to Global Giving Foundation and Rajasthan Samgrah Kalyan Sansthan for their support and hope that the organisation will run the same campaing in other villages in order to get unawared people benefitted of the campaing.
Thanking you for your kind cooperation and financial support. Without your generous donations it is very difficult for us to '' Kill Malaria, Save Human Life !! !!''
Become a fundraiser

Rajasthan Samgrah Kalyan Sansthan has been Determined for last 24 years towards Education, Health, livelihood, Development of marginalized deprived community. Also, the organisation has been working at sensitive issues as women empowerment, prevention of violence against women, self-employment, child welfare, environment conservation. We hop to get your valuable support continuously for these social works. In this order, we Request you to become the fundraiser for our projects and please contribute for these noble works from your valuable time and Raise funds. We will be so Glad, if you associate with the organisation and contribute for the welfare works and continue your support.

Dear friends and donors, Please consider telling your friends and family about our projects - share the link on your blogs or social networks, use the tell-a-friend feature on the project page to email your network, or just bring us up in conversation. You know your friends and family tell them why you choose your project and what it means to you.

Many thanks again for your support!!

We will continue to keep you updated about our work and events of the following months.

Note:-
Dear Supporters ..., You may give us points between 1 to 10 to the extent of your satisfaction with our performance. We will be glad to get your response.

You may do the above in the review column at the end of the report.
*Name changed to Protect identity Confidentiality*
Links: