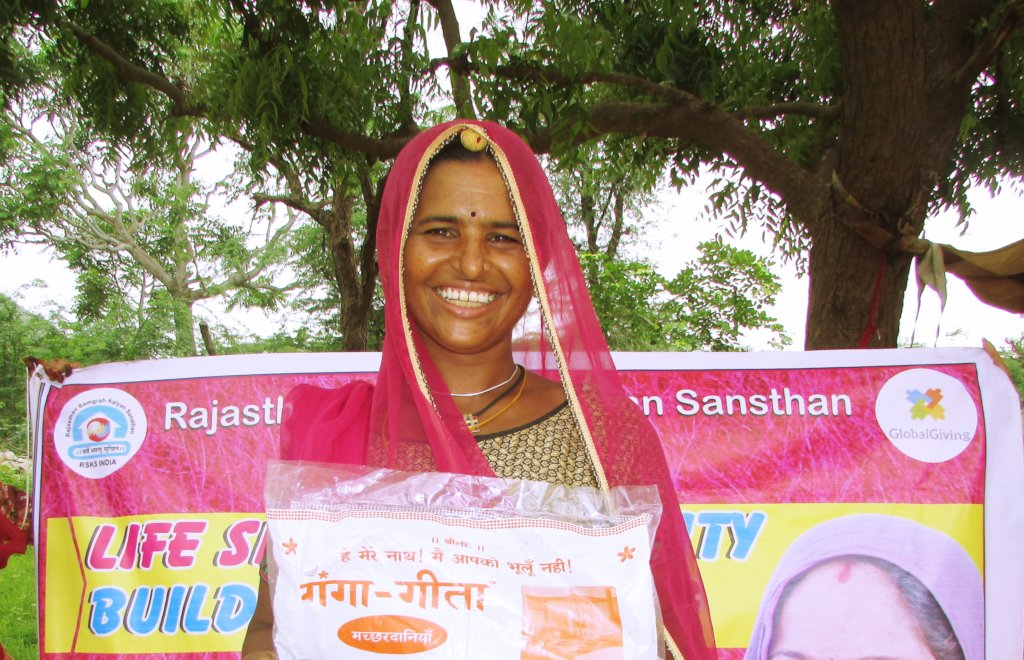 Respected Donor Namaste!!

A Warm Greetings From RSKS India........

We have been getting your valuable generous support through GlobalGiving and we are thankful to you from the core of our heart.

The fundamental objective of this program is to reduce the loss of human life which we have every year and to get remote villages, slums tidy by awareness. There must be an environment of cleanliness and the poor should get appropriate information of Malaria disease so that they may able to protect themselves from it.

As per health specialists, almost 30 million people become victim of malaria every year and more than 20 lakh people got premature death due to malaria.

Slums, lower and dirty townships at Ajmer have litter everywhere and this helps mosquitoes to thrive. These areas are mosquitoes abundant, therefore Rajasthan Samgrah Kalyan Sansthan has provided mosquito nets to the localites of these areas to get protection from mosquitoes. Under this program, We organised "Malaria Relief Camp" in these regions in which mosquito nets have been distributed to 16 poor families and they have been motivated about cleanliness by awareness program.

All 16 beneficiary families are happy to get these nets because they have no more fear of diseases from mosquito bites. Now, they may get a sound sleep. Maya, one of the beneficiaries, tells these are mosquito abundant regions and during rain mosquitoes get their population multiplied very much. We have to live every second of life with the fear of Malaria but now, this mosquito net will be a sufficient measure to get protected from mosquitoes and all localites will develop the environment of cleanliness by the standards explained by the activists of the organisation and we will be completely aware of cleanliness. I am thanked to Rajasthan Samgrah Kalyan Sansthan's team and GlobalGiving Foundation for this useful initiative (mosquito net).

Thanking you for your kind cooperation and financial support. Without your generous donations it is very difficult for us to '' Kill Malaria, Save Human Life !!''
Give Monthly to Double your Impact !
Humble Appeal !! 2018 Recurring Match Campaign !

Don't Forget :- We have been getting your valuable support and we are thankful to you from the core of our heart. We are glad to inform you that GlobalGiving is going to organise "Recurring Match Campaign" from Monday, Sept. 24 through Friday, Sept. 28, 2018. If your satisfied from our performance then you have a golden opportunity to donate through the campaign since your support and donation will have positive influence over the activities performed for women empowerment, children rights, education and other noble work. GlobalGiving will contribute 100% (match bonus) to your donation up to $200.
Here are Seven Vetted, High-Impact projects that can accomplish even more with your monthly support:
Build Bright future for 250 marginalized Girls !!

Education for Every Child in India !!
Dear friends and donors, Please consider telling your friends and family about our projects - share the link on your blogs or social networks, use the tell-a-friend feature on the project page to email your network, or just bring us up in conversation. You know your friends and family tell them why you choose your project and what it means to you.

Many thanks again for your support!!

We will continue to keep you updated about our work and events of the following months.

We would love to hear your feedback, comments & Suggestion on our program. Please reach out to us at rsksindia@rsksindia.ngo

Thank you !!

Team @RSKS India

Follow us on www.facebook.com/rsksindia for Regular Updates

Note:-
Dear Supporters ..., You may give us points between 1 to 10 to the extent of your satisfaction with our performance. We will be glad to get your response.

You may do the above in the review column at the end of the report.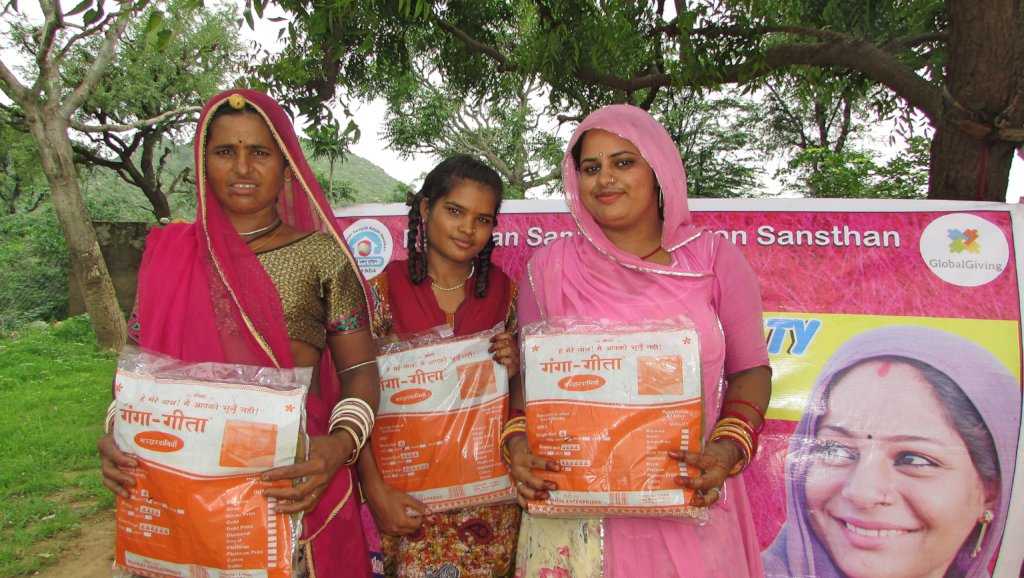 Links: