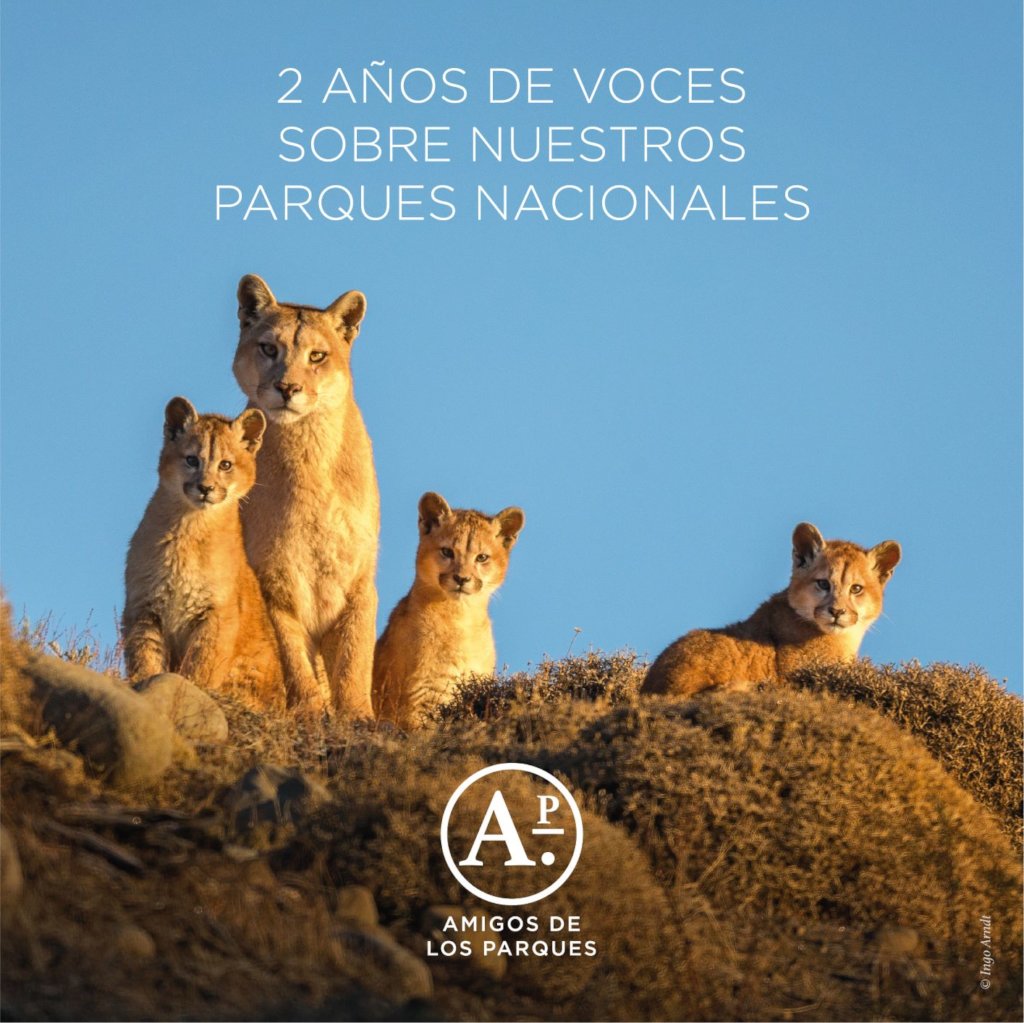 Poco a poco vemos algunas luces acerca de cómo será la apertura de algunos parques nacionales y otras áreas silvestres protegidas en el último tercio de 2020, lo que nos permitirá ir retomando las visitas a los parques con todas las medidas sanitarias. Mientras, hemos trabajado en habilitar y participar de distintos espacios de información y educación acerca del patrimonio natural protegido. A continuación te contamos en qué hemos estado trabajando estos últimos meses.
Las plataformas virtuales han permitido distintos conversatorios y espacios de discusión, lo que ha sido un buen aliado para fortalecer la educación ambiental y la cultura de parques en tiempos de cuarentena y restricciones sanitarias. Rodrigo Jordán, Presidente del Directorio de Amigos de los Parques, dio la conferencia inaugural de XIII Escuela de Invierno organizada por el Comité Regional de Educación Ambiental CREA Los Lagos, que congregó a más de 300 ambientalistas y educadores ambientales en versión virtual durante julio. Mira el video de su charla aquí.
Además, Chile California y Ladera Sur organizaron un conversatorio sobre el diseño de parques urbanos y nacionales y su vinculación con las comunidades. Participaron Kristine Tompkins, Greg Moore, y Martín Andrade; y fue moderado por Bárbara Tupper. Pincha aquí para verlo.
Celebramos en este periodo también el segundo aniversario de Amigos de los Parques, con la publicación de un libro digital editorial y distintos hitos de comunicación y conversación. Puedes conocer y descargar el libro digital aquí.
En julio recibimos una noticia muy relevante para la conservación. En el estudio más abarcador hasta la fecha sobre las implicaciones económicas de proteger la naturaleza, más de cien economistas y científicos hallaron que la economía mundial se vería beneficiada con el establecimiento de muchas más áreas protegidas en tierra y mar de las que existen hoy. El estudio encargado por Campaign for Nature analizó también la historia y efectos de la conservación y puedes conocerlo y descargar aquí.
Finalmente, también queremos invitarlos a apoyar nuestro nuevo proyecto de educación pública acerca de los parques nacionales, pudiendo generar documentales y exhibiciones a lo largo de todo Chile acerca del patrimonio natural protegido. Los invito a apoyar nuestro nuevo proyecto aquí: https://www.globalgiving.org/projects/education-campaign-on-patagonia-national-parks/
Avanzamos paso a paso en este largo camino de promover una cultura de parques. Esta es una invitación de largo aliento a ser guardianes de nuestros parques nacionales, guardianes del futuro. ¡Gracias por ser parte!
English version
Little by little we get some light on what the opening of some national parks and other protected wild areas will be like in the last third of 2020, which will allow us to resume visits to the parks with all sanitary measures. Meanwhile, we have worked to enable and participate in different information and education spaces about protected natural heritage:
The virtual platforms have allowed different conversations and spaces for discussion, which has been a good ally to strengthen environmental education and park culture in times of quarantine and sanitary restrictions. Rodrigo Jordán, Chairman of the Board of Amigos de los Parques, gave the inaugural conference of the XIII Winter School organized by the Regional Committee for Environmental Education CREA Los Lagos, which brought together more than 300 environmentalists and environmental educators in virtual version during July. Watch the video of his talk here (in Spanish).
In addition, Chile California and Ladera Sur organized a discussion on the design of urban and national parks and their connection with the communities. Kristine Tompkins, Greg Moore, and Martín Andrade participated; and was moderated by Bárbara Tupper. Click here to see it.
During this period, we also celebrate the second anniversary of Amigos de los Parques, with the publication of an editorial digital book and various milestones of communication and conversation. You can know and download the digital book here.
In July we received very relevant news for conservation. In the most comprehensive study to date on the economic implications of protecting nature, more than 100 economists and scientists found that the global economy would benefit from the establishment of many more protected areas on land and sea than there are today. The study commissioned by Campaign for Nature also analyzed the history and effects of conservation and you can find out and download it here.
Finally, we also want to invite you to support our new public education project about national parks, being able to generate documentaries and exhibitions throughout Chile about protected natural heritage. I invite you to support our new project here:
https://www.globalgiving.org/projects/education-campaign-on-patagonia-national-parks/
We are advancing step by step on this long path of promoting a park culture. This is a long-winded invitation to be guardians of our national parks, guardians of the future. Thanks for being a part!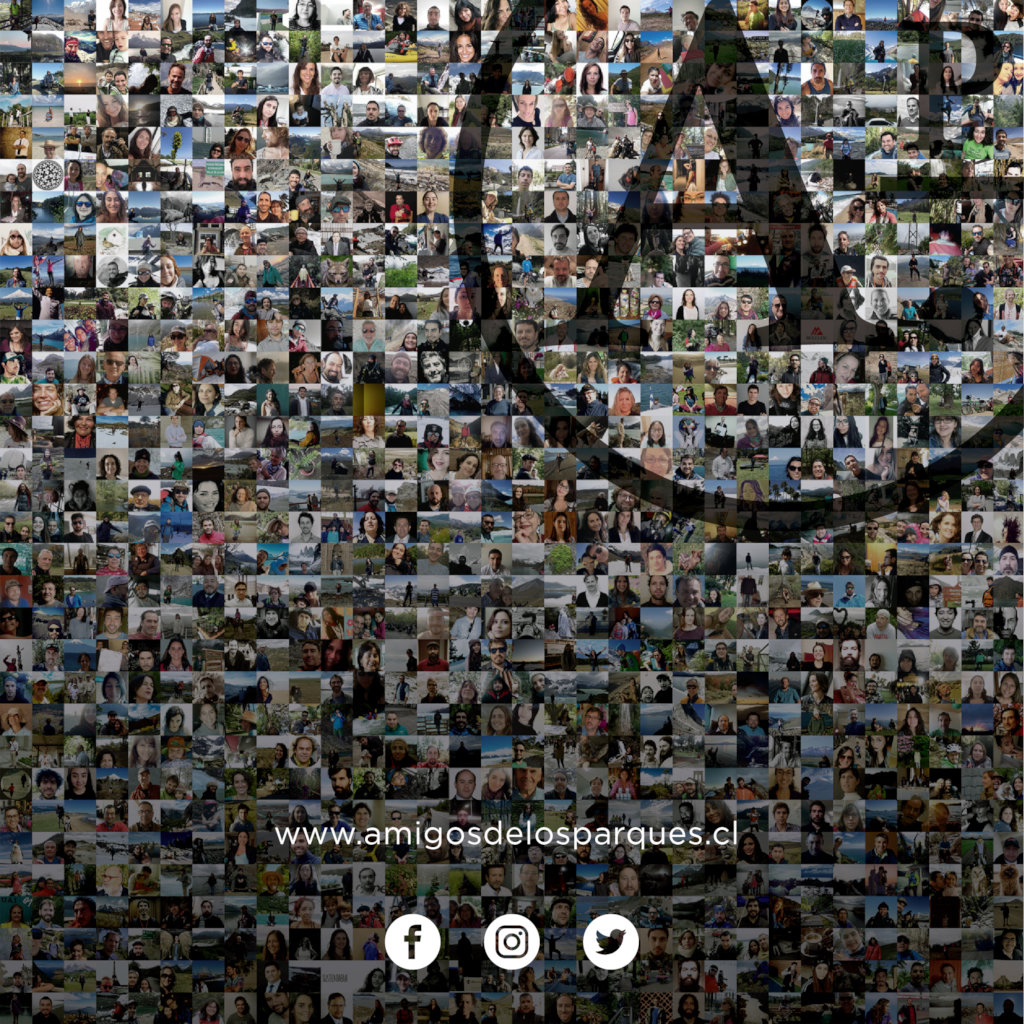 Links: