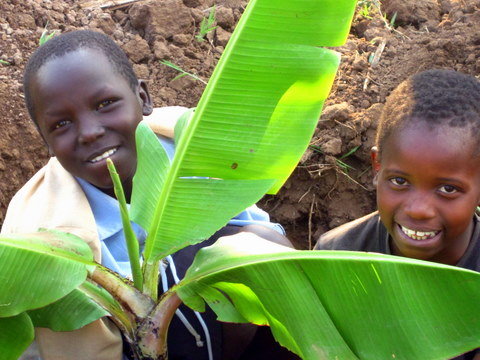 Greetings! I just returned from an exciting trip home to Enoosaen, Kenya. As always, my visits home are filled with joyful moments as I visit with my family, friends and community members. The very best part though is spending days at the school – seeing and talking to my lovely daughters. My time with the girls is filled with laughter, play, sharing, and sometimes dealing with the situations that come with being an adolescent girl!
The school's 4th and 5th graders are thriving. Although the plan has always been to become a boarding school, we went ahead and had the girls move to the school last May, even though the dormitory is not yet built. Too many of the girls were walking a long distance every day, putting their safety at risk. All the girls are sleeping in one classroom that is filled with bunk beds. They are so happy to be living at the school and they are so eager to learn.
While I spent a lot of time with the teachers reviewing academics and planning new programs, I miss most my time with my lovely daughters - planting banana trees so the girls can have fresh fruit, taking a run, eating fresh sugar cane, introducing them to the internet, reading their new storybooks, and practicing algebra!
A favorite memory is when we met with the girls' parents. When I talked about our hope to provide their daughters with not only the best education in the village, but an education equal to what girls in China, Europe and America were receiving, they burst into applause. They share the hopes and dreams of their daughters.
In January, we will greet a new class and grow to 93 students. We have just signed a contract with a local builder to start building a real dormitory so there will be a cozy and safe place for the girls to live. There will even be bathrooms - the first flush toilets in Enoosaen!
We've raised $50,000 for the dorm, but need to raise $12,000 to build the septic system. Any donations you make between now and the end of the year will go towards providing the girls with a real dorm.
The girls say Thank you!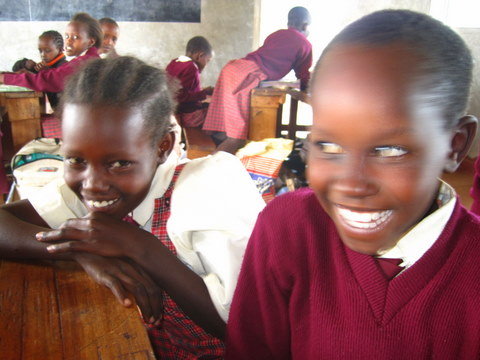 Links: