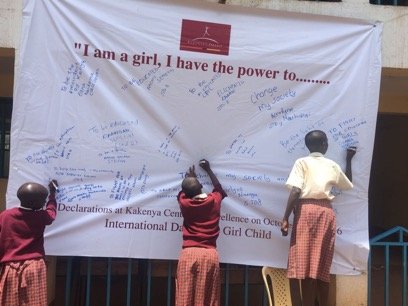 With the holidays upon us, I am overwhelmed with gratitude as I reflect on the amazing support you have given to our girls. 100% have avoided female genital mutilation, remained unmarried, and stayed in school. Thanks to you, hundreds of girls are receiving the life-changing education they need to achieve their dreams, lift up their families, and transform the world.
The difference you're making in the lives of our girls was shining brighter than ever on the International Day of the Girl. Every year on October 11th, communities and organizations around the world celebrate this special day. In our community, parents and friends gathered at the school to celebrate with our girls. In addition to singing, dancing, and eating together to honor the day, we also asked our girls to complete the statement "I am a girl, I have the power to…" Here's what they said:
"I am a girl; I have the power to be educated."
"I am a girl; I have the power to fight for the rights of girls to be educated in society."
"I am a girl; I have the power to be the President of Kenya."
"I am a girl; I have the power to change my society."
Thanks to your support, our girls not only dream of making the world a better place; they know they have the power to do it. We are preparing to begin a new school year in January and to welcome a new group of girls who will soon benefit from the education and empowerment made possible by your generosity.
On November 15th and 16th, hundreds of rising fourth grade girls came with their guardians to the Kakenya Center for Excellence boarding school for enrollment. The girls represented over a dozen schools and localities. The enrollment process involves an assessment test, interviews with the girls and their family, and gathering official information about the girl and her academic record. This year, 40 girls were selected based on need and academic ability to attend the school in January 2017. We are so excited to see their lives transformed!
Happy holidays to you and your family, and thank you from the bottom of my heart for helping us transform the lives of girls in rural Kenya.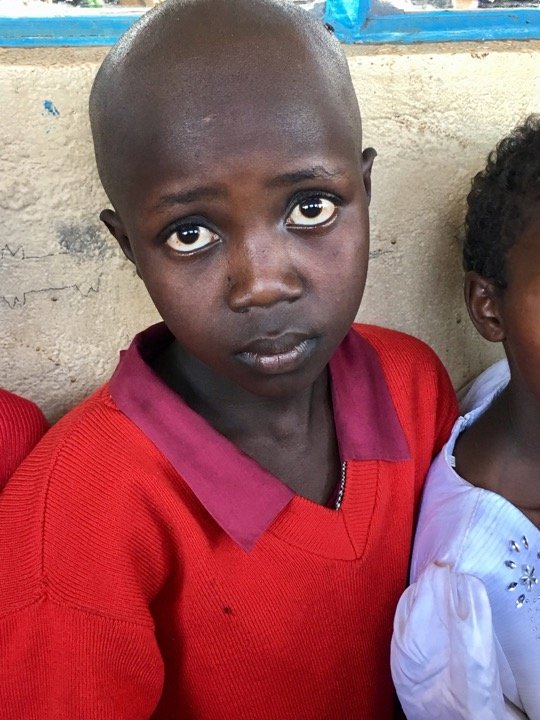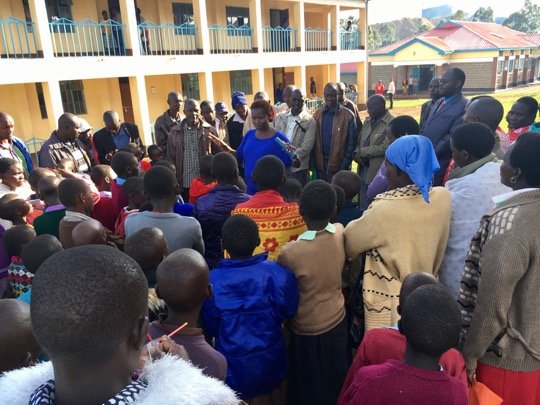 Links: