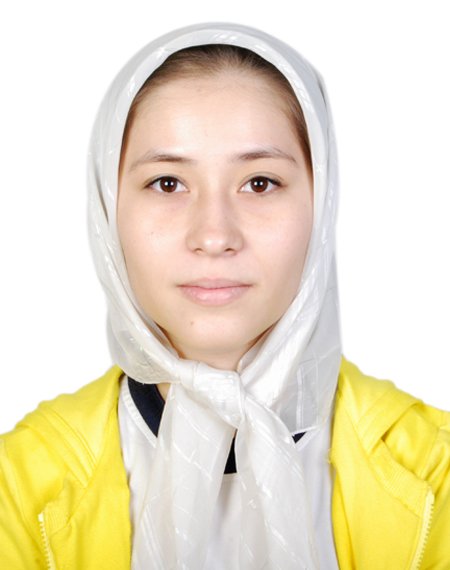 "I hope that in future I am able to serve my community and country by founding schools and letting everyone, regardless of their economic level and gender, set beside each other and study to have a bright, open minded, and different generation of men and women in Afghanistan."
Parvin, pictured here, is a 24-year-old woman who has benefitted from scholarships from Wedu in the past year thanks to your help. Parvin, originally from Afghanistan, recently graduated from the Asian University for Women in Chittagong, Bangladesh with her Bachelor's degree in Philosophy, Politics, and Economics and is working towards her goal of initiating a free literacy program for girls in her community so they're able to continue their education. She is passionate about social change and women's education and wants to work to improve her community, a goal that has risen from her professional focus and passion for equality.
Parvin has been able to pursue her education through Wedu's financial support and through her own proactivity, in fact, just last year she was selected and awarded to conduct her own independent research study on Bacha Posh, a traditional practice in Kabul, and successfully submitted her work for her thesis. Among her achievements, Parvin was also selected as an academic administrator at her school and has led workshops for other students focused on community discussion and conflict resolution.
Parvin is one of the 405 young women Wedu currently supports. We call these young women Rising Stars and support them through mentorship and scholarships to complete higher education and become changemakers in their communities. Each Rising Star is passionate about creating positive social change in her community and at Wedu, we believe that investing in women's leadership not only empowers women but also has a multiplier effect on improving the development of communities and countries as a whole.
We want to send our deepest gratitude to you for supporting this effect and helping us reach and surpass our fundraising goal by donating to the #KeepRising Campaign. Your contribution directly supports women like Parvin by allowing them to focus on their studies and follow their dreams to create positive social change. Thanks to you we have been able to raise a total of $10,472 total in online donations to contribute towards scholarships, an amount that can provide financial support to more Rising Stars this year than ever before. Thank you again so much for your donation and we look forward to sending more exciting Rising Star updates and achievements in coming months.
Thank you for helping our Rising Stars keep rising!
With gratitude,
The Wedu Team
Links: