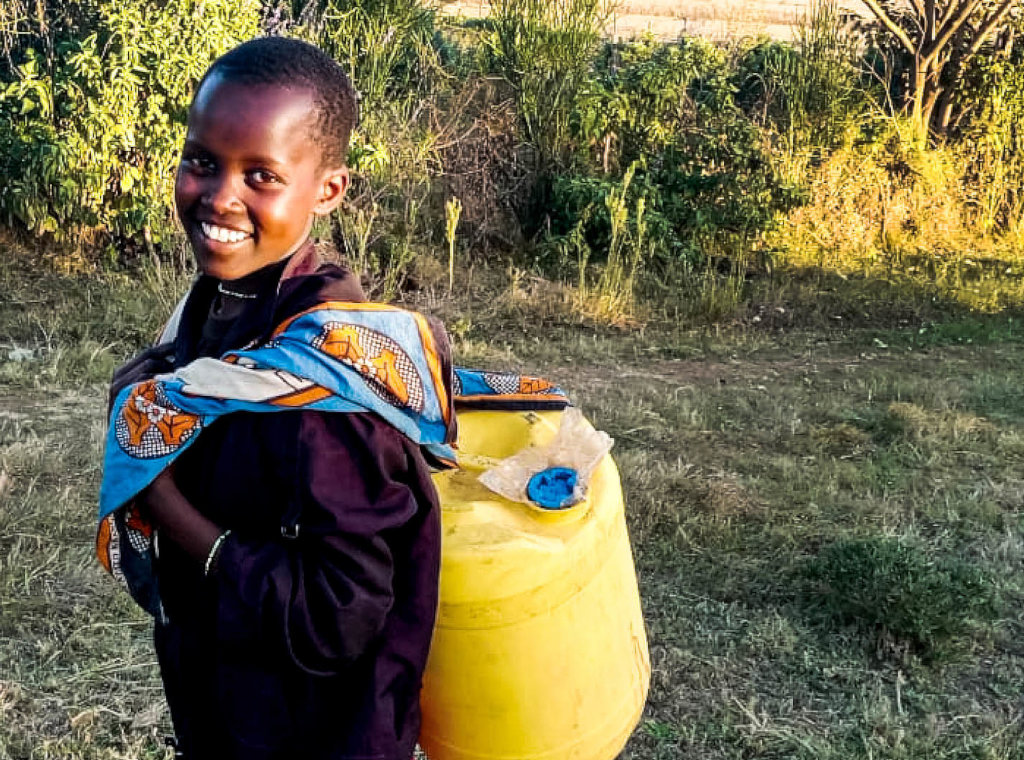 "It has been said that something as small as a butterfly's wing can ultimately cause a typhoon half way around the world." –– Chaos Theory
In December, 2020, you contributed to our Giving Tuesday Jump-For-The-Good campaign through GlobalGiving, supporting the efforts of over 90 young (and a couple of young-at-heart) people in Colorado, Kentucky, Ohio, Mexico and Kenya as they jumped rope to the point of exhaustion in the hopes of creating a typhoon of change. Thanks to you, they did so, raising over $28,000 in a single day. These funds are allowing us to return to our core programs, which work to enroll children in school, open affordable day secondary schools and activate local leaders to support Maasai girls' education.

Specifically, during the first quarter of 2021, this money allowed us to:
• Hire two new local staff in Kenya:
We were incredibly excited to be able to expand our Kenyan staff early in 2021. Janet Tarakwai will collect, enter and clean data so we know where to focus our energy and resources. Nancy Nteyia will coordinate our growing Team Angaza, who are our interns that help us enroll out-of-school children. Both Nancy and Janet are from Maasai villages within the region we work and possess specific skill sets and talents that will allow us to be more effective in the Loita community. We are also proud to create well-paid professional jobs for Loita women.
• Onboard two new interns:
In January, we brought two additional interns, Beatrice Kishoyan and Evelyn Sanau Kipai, on to Team Angaza. Team Angaza interns are local high school graduates who support our Kenyan staff by doing community outreach and field research in exchange for the opportunity to acquire professional skills and higher education. Evelyn and Beatrice will be working to enroll children in school in the especially marginalized Oltarakwuai and Kitilkini villages.
• Re-engage with the community of Olmesutie to open a day secondary school
In 2020, we aided a village to open a secondary school in the community of Morijo-Loita. The village of Olmesutie was also working to open a day secondary school when COVID hit. We are working with them to pick up where they left off with the goal of opening what will become the third day secondary school across the 646-square-mile Loita Hills region in April, 2021. You can learn more about these new schools and the powerful impact they'll have in our 2020 Annual Report.
Asante (thank you) from the bottom of our hearts for the support you gave –– and continue to give –– to help relaunch and support these critical programs.