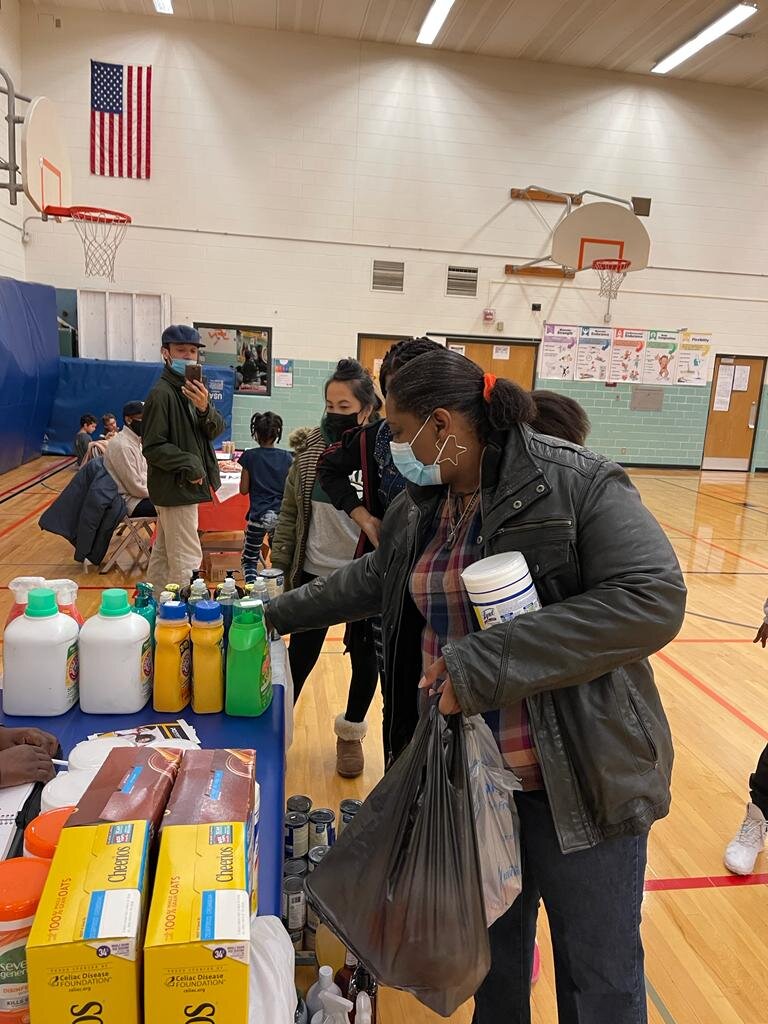 First, I want to thank you for your special donation to families who need it at this critical time. Your contribution has been felt in many ways. Every single dollar you give is saving lives and supporting single mothers in a unique way. You have made us believe that there is hope --- we are blessed to have you on this journey with us.
Be rest assured that we will provide updates on status and impact and later plus help needed.
Here are a few updates on the
Keep Hope Alive for Single Moms is making a lot of impact. We started the campaign late last year and ever since then we have been making a lot of impact in the community. We are now in partnership with some key organizations in the North-side of Wisconsin - Organization like School District, Amazon, Goodwill and other community organizations – We have made a huge impact to more than 100 families so far.
1. Had a special Thanksgiving event (Monday, 11/22) for the African American and Black families at Johnston Elementary. We donated several toiletries (soaps, wipes, cleaning detergents and health drinks and gift cards worth of 75 - 100 dollars each to all 20 families
2. PCI also donated furniture's and mattresses to moms in the Fox Valley -
3. We also provided educations to single mothers on employment – Impact - 10 families
4. Monday, December 27 – PCI organized an event to provide financial and material support for moms and single black mothers on childcare. Each mother was given 50 dollars gift cards. Impact: 15 families
Our next steps
Finding solutions to issues like employment and child care for single mothers
Create partnership with other organizations for needed support
Provide awareness and education on
Provide sustainability platforms for single mothers – in order to hear their lingering issues
Please find the attached pictures. Thank you and we hope for your continued support