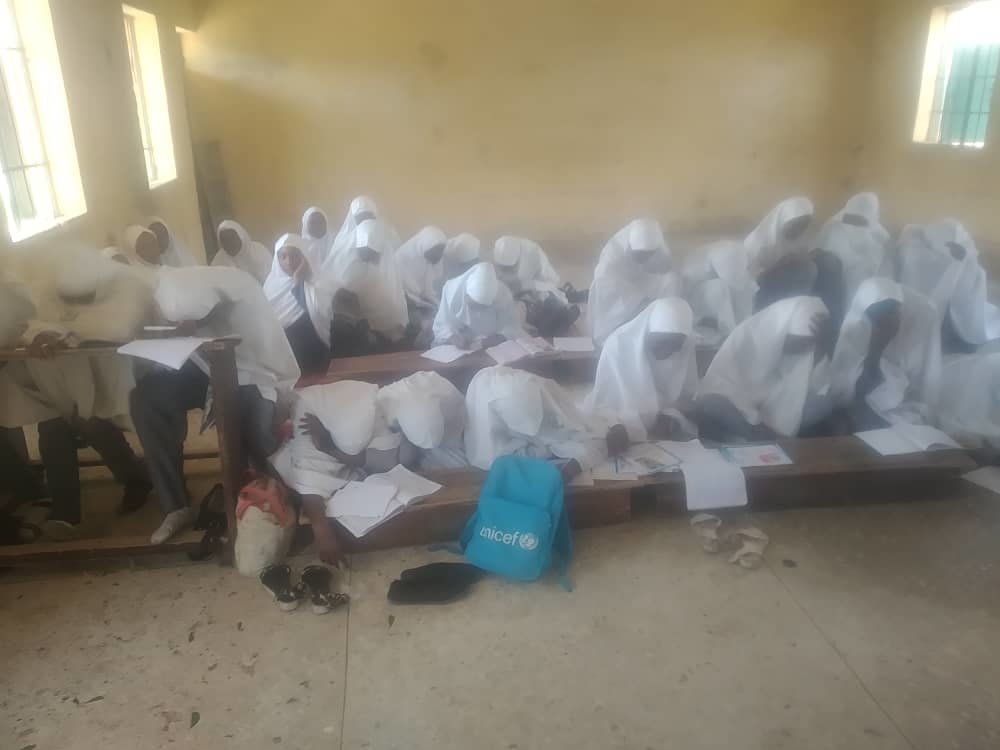 Dear Supporters, Friends and Family of Serendipity,
This is Government Girls Secondary School in Tarauni Local Government Area in Kano one of the schools we have adopted to ensure our girls stay in school, finish their education, become empowered with the ability to say no to early marriage.
We chose Government Girls Secondary School Tarauni because it is a school like several other government schools that are in dire need of teaching aids, tables and chairs, Teachers curriculum books, rehabilitation of classrooms, new classroom blocks, science laboratory equipment, exercise books, toilets are some of the items that are of urgent need by the school.
We recently installed a hand pump in the school in our WASH Program and it was during the program we came across these cross cutting issues as the access to water they have now will keep them safe from water borne diseases and they were taught good hand washing practices, social distancing to stay safe from the COVID 19 pandemic.
With your kind donations we have started the process of keeping our girls safe and in school so that they can learn in a conducive environment and stay safe; we have purchased 11 white boards of 3*3 and 1 3*4 for science class; one for each class as the black boards that were installed when the school was built are all dilapidated, there are 12 packs of markers for each class and 24 refills in each pack of 6 for the markers when they have run dry; this decision was made so that they have a constant supply of refills for the markers and when the refills are over then they can be replaced instead of getting new markers, 12 dusters are included (one for each class) and 3 mathematical set square board for the senior secondary section. Schools out for the holidays and will be back in September to see improvements.
Our next steps are to provide teachers teaching curriculum, laboratory equipment, tables and chairs for the girls, rehabilitation of the classrooms and toilets. With $100, we can procure teaching curriculum for one arm of a class in all the subjects in science and arts.
Follow our story on Facebook/serenhealthcare; Instagram/serendipityHea1, twitter/serendipityHea1, Google my Business/serendipityhealthcarefoundation; Subscribe to our You tube/serendipity channel and our e-newsletter on our website on https://www.serendipityhealthcare.org.in to be updated.
Best Regards,
Samirah Faruk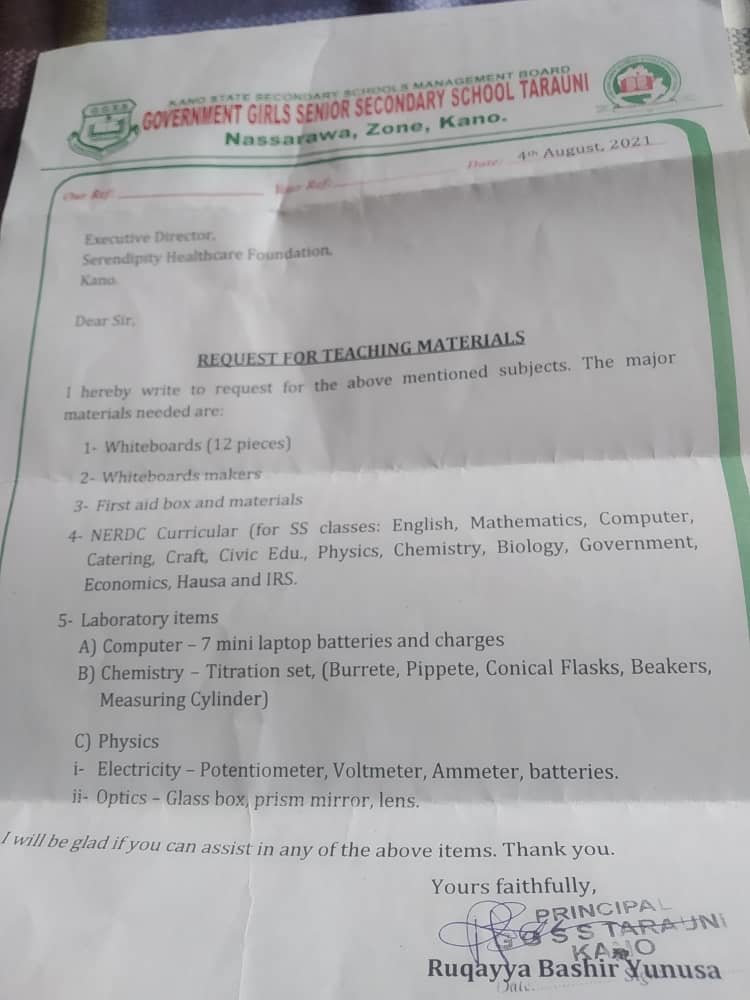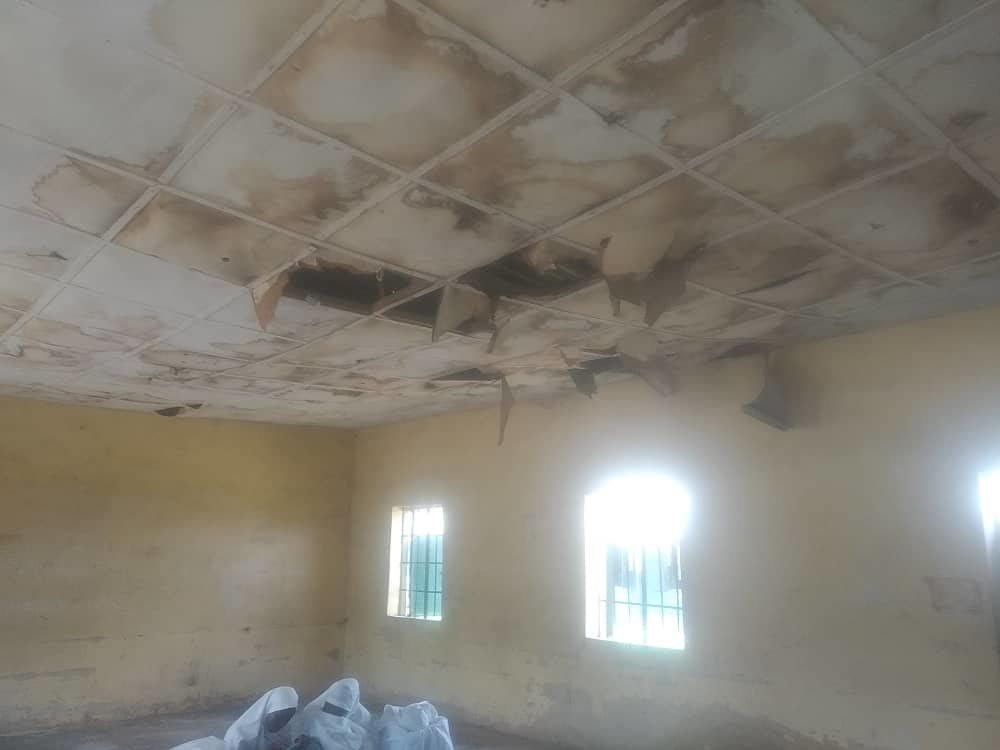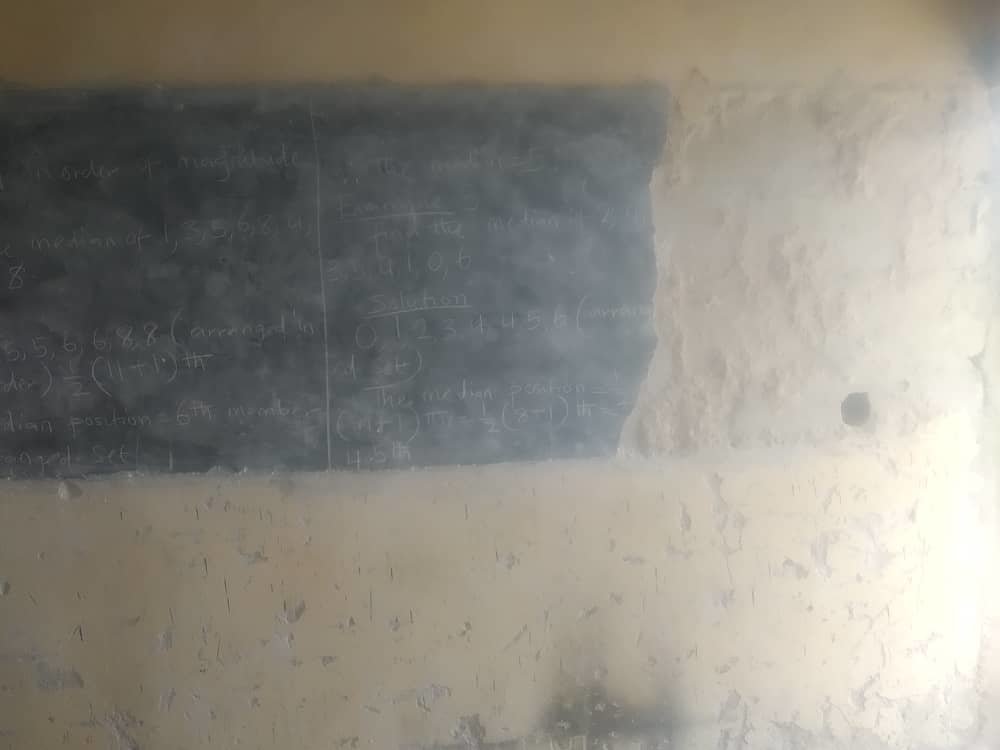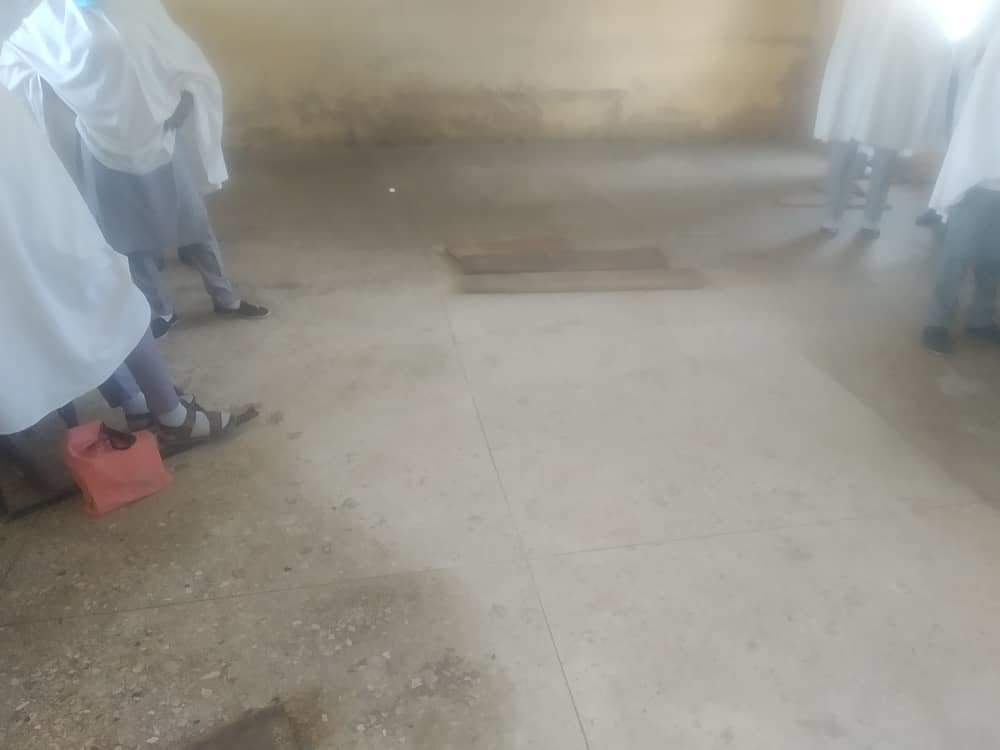 Links: