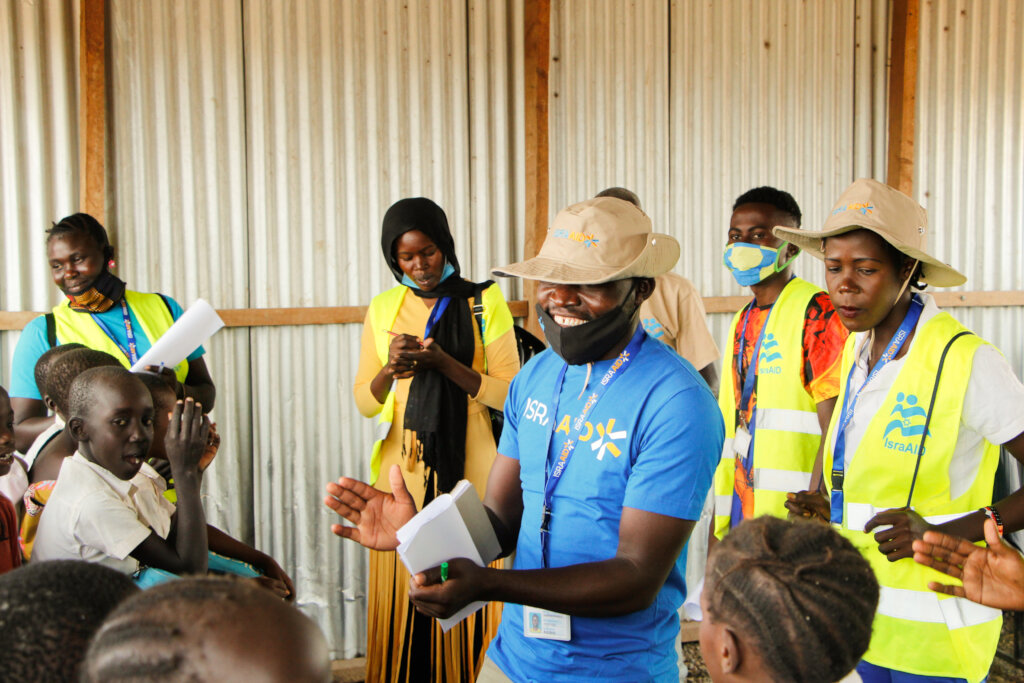 It's been more than two years since COVID-19 upended the world. Not a single country was spared, and especially not the 83 million refugees across the world. IsraAID has been at the forefront of responding to this crisis, including in Kakuma and Kalobeyei Refugee Camps in Kenya.
In order to bridge the gap between the community's needs and IsraAID's capability amid COVID-19 restrictions, the IsraAID Kenya team had to derive new ways to continue reaching the communities we work within, despite the constantly changing restrictions.
What was meant to be a roaming Child Friendly Space allowing facilitators to meet children and their families across the region, launched in another format - as home visits. Through at-home activities, the children continued to receive support in developing their creativity, decision-making skills, resilience, and managing stress.
During door-to-door activities, facilitators have been able to make stronger connections with not only the children, but also their families. Improving relationships with parents and caregivers maximizes the benefits of the CFS activities. Facilitators can educate the adults on how to ensure the children's physical and emotional needs are met, and can provide COVID-19 messaging and stress management skills which are just as important for caregivers as the children.
As COVID-19 restrictions eased, our team was able to return to regular CFS activities, reaching thousands of children, but even after larger group activities were able to resume, the team continued their door-to-door visits to ensure no child was left out, especially children living with illnesses or disabilities. We expanded our Protection activities through increased door-to-door visits and mobile CFS activities, creating the opportunity for facilitators to notice additional issues at home that may not have previously been addressed, to be referred for additional services. We also increased community awareness of referral pathways at household and school level.
To support our growth in the Protection sector, consultants offered refresher Child Protection, safeguarding, case management, and stress management training, ensuring all staff who are in contact with the community are prepared to identify and respond to protection issues, as well as manage themselves and their mental health in difficult situations.