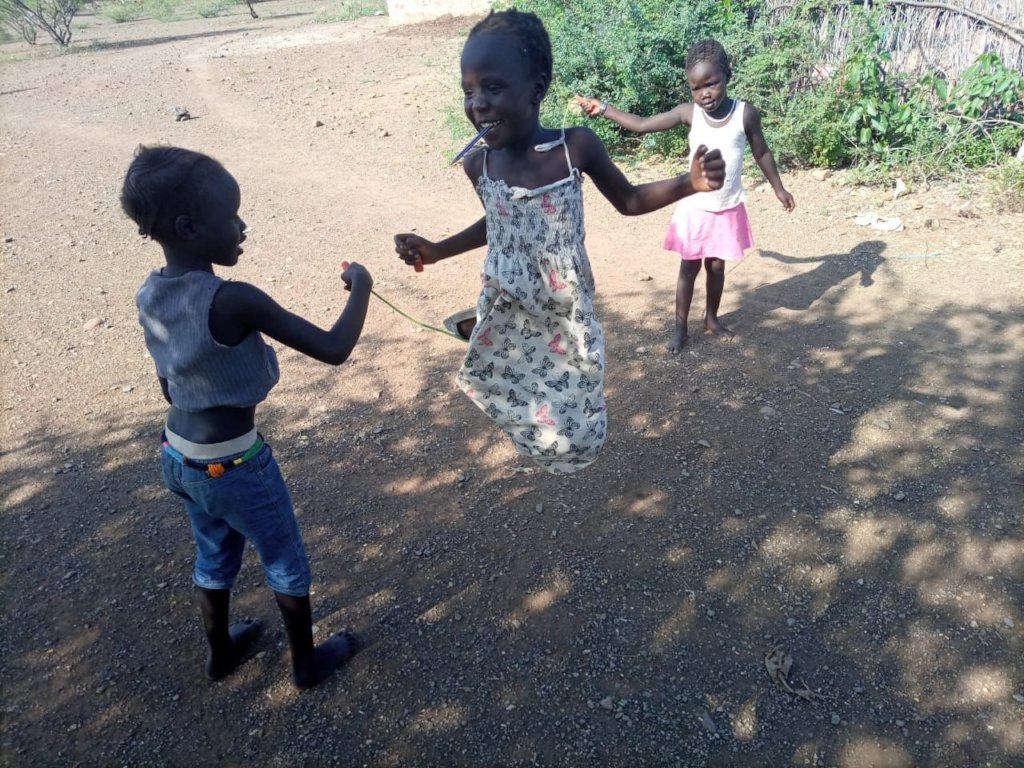 The past year has in no way been a "normal" year. Needless to say, the COVID-19 pandemic had immense and adverse implications on this program, just as it did in each and every one of our lives. Travel became increasingly difficult, local restrictions changed regularly, and vulnerable communities, including refugee and host community members in Kakuma and Kalobeyei, were placed in an even more vulnerable position. Within this reality, activities as originally planned were close to impossible to implement. The IsraAID Kenya team, during this period, launched a number of emergency response interventions to support vulnerable communities in Kakuma and Kalobeyei.
Since the beginning of the pandemic, we have accomplished the following:
Recruitment of staff and facilitators from the refugee and host communities. A child protection program manager and MEAL officer were also recruited. Facilitators were trained on Child Protection.
A baseline assessment was conducted to determine resilience in children and caregivers, and measure the level of knowledge among community members and leaders regarding MHPSS and CP.
Promoting awareness of MHPSS and Protection through door-to-door home visits: PSS activities were facilitated on the household level for children, and caregivers were also engaged. The door-to-door approach was a major success, not only in overcoming the challenges of COVID-19 limitations, but also offering our team an opportunity to directly engage children with disabilities who would otherwise be unlikely to participate in activities at child-friendly space as leaving their homes is more complex. Furthermore, home visits provide more individualized attention to children because the intervention is inherently in a much smaller group. This also offered us more face time and relationship-building opportunities with parents, who are more active and therefore more aware of MHPSS and protection issues.
School-based MCFS approach: IsraAID Kenya partnered with Finish Church Aid (FCA) to provide MHPSS to children and adolescents in four schools, engaging them in structured art and play activities. This relationship helped us reach new target audiences, including launching school-based interventions and engaging additional host community members. This helped us reach more children, community leaders, and teachers with MHPSS and protection awareness.
Radio Messaging: IsraAID partnered with two local radio stations to hold child-Friendly CP and MHPSSAwareness Campaigns on radio show broadcasts and edutainment programs. These feature stories and short plays that build stress management skills and promote COVID-19 prevention guidelines.
Call Centre: IsraAID Kenya operates a call center that follows up with families targeted by door-to-door outreach efforts to provide ongoing information and referrals. This ensures continued engagement of families dealing with stressful situations.
Community leaders also engage in small meetings with the program manager to provide basic awareness on CP and referral pathways.
The main challenge for our project has been the impact of the COVID-19 pandemic. In addition to continuously monitoring new and changing guidelines that affect our team's ability to travel and more, the levels of stress in the target community has of course skyrocketed, and the "shadow pandemics" of rising rates of Gender-Based Violence, malnutrition, and other protection issues are increasingly present in our outreach work. Some activities could not occur given the situation. For example, the plan to engage community leaders through dialogue forums and children's clubs; and we were unable to host awareness-raising gatherings.