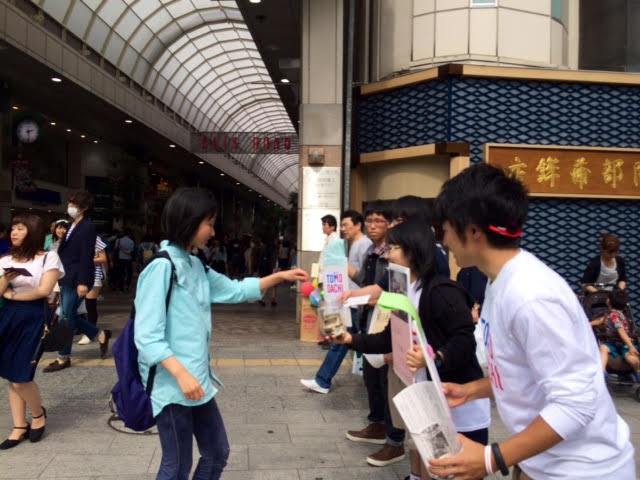 Our mission is to empower the youth of Tohoku by supporting development of creativity skills.

About Youth Leadership Project:

Youth Leadership Project aims at offering workshop and experience to learn creative thinking, problem
solving and team building skills to young people in Tohoku area. The young people will be also offered the
opportunities to lead the social projects in the community and local schools, utilizing the skills they
learned, to become leaders in the local societies of Tohoku.

Summary of Activities:
Together with TOMODACHI alumni and seniour managers, Japan IsraAID Support Program has launched a leadership program for high-school students in the affected areas. The program, "Tohoku For Nepal", aims to create a bridge between high school students in Tohoku and in Nepal, which was affected by a recent massic earthquake.
A group of high school students in Sendai contacted JISP about a potential aid project to high school students in Nepal.
As a first step, the students decided to organize a fund-raising drive.
On May 30 and May 31, 15 high school students collected funds in the streets of Sendai. In just few hours, the students were able to collect slighly more than 1,000 US Dollars. These funds, together with future fund-raising drives will be sent directly to a high-school in Nepal.
As a second step, JISP met with the students and decided to launch a "pen-pal" program between schools who have overcame the disaster in Japan 4 years ago and students in Nepal.
We will update you about the developments and progress of this unique program in the next report.
Thank you all for your generous support.