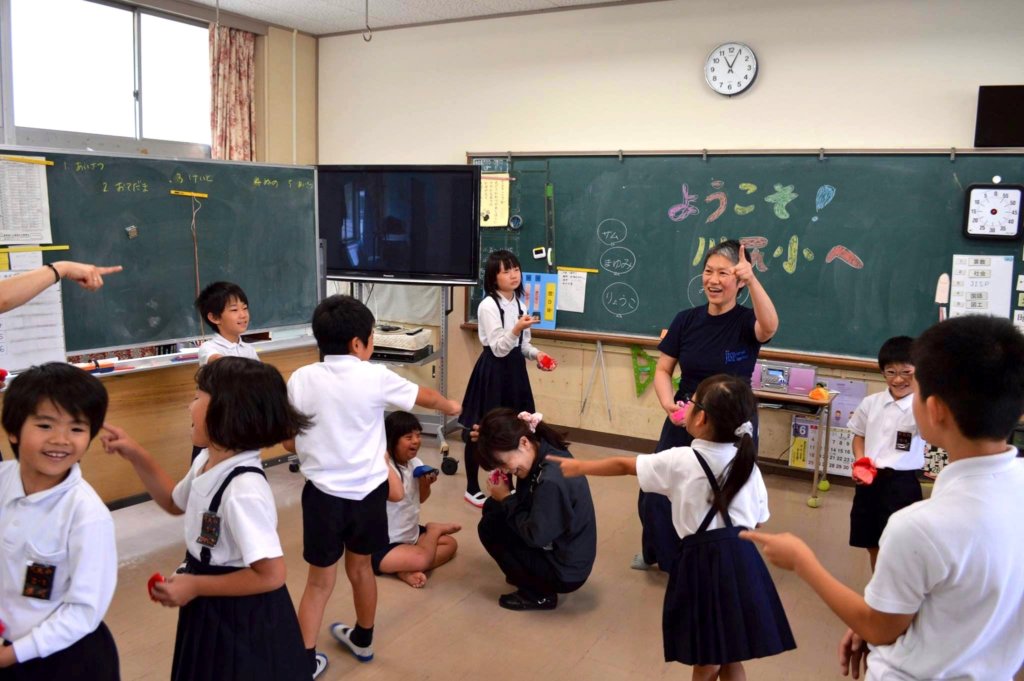 Japan IsraAID Support Program (JISP) began their relief activities in Kumamoto, Japan on April 15th, 2016. After distributing food, water and other essential items to over 2,000 people, the organization launched psycho-social, mental health support (PSS) activities targeting some of the most vulnerable groups in the Kumamoto region: children, young mothers and foreign residents. Since 2016, the PSS activities have reached to 1,268 people.
Children:
JISP now offers 'stress-relief workshops' at two elementary schools in Kumamoto: at the Kawashiri and Higashi-Machi elementary schools. By using simple tools such as hand-ball coordination activities, music, movements of the body and imagination, the children deepen their communication with each other and enhance their ability for self-expression. One teacher commented: "we are so excited to discover the real potential of children, we had not known about.The activities open a whole new side to the group."
Young Mothers:
JISP's affiliated psychotherapist and yoga instructor, Ryoko Ohtaki, continues to provide self-care Yoga workshops to groups of young mothers from the home-education class. Kept even busier after the disaster, the mothers have little time to relax in their daily lives. Yoga is a great tool to provide essential relief in such an environment.
By primarily targeting the children, parents and teachers, JISP aims to reduce stress-levels, and support and enhance the resilience of the wider school community.
International Community:
In addition, JISP now offers a training program tailored for foreign residents in Kumamoto (the "Community Disaster Leadership Training"). Our Regional Disaster Preparedness Expert, Dr. Tsuguyuki Ichii, provides training on how to plan an evacuation facility when a natural disaster occurs, and our Clinical Psychologist, Dr. Bijay Gyawli provides training on psychological issues relating to disasters. The courses include international participants from countries such as Myanmar, Papua New Guinea, Indonesia, Malaysia and the Philippines.
JISP will continue to offer additional workshops and trainings in Kumamoto!