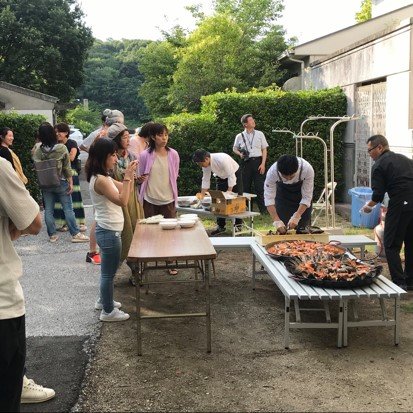 July marked one year since the Okayama Prefecture Floods, a disaster that claimed the lives of 255 across various parts of Japan. Heavy rain storms led to mudslides, landslides, and overwhelming flooding, which caused tremendous damage to infrastructure, primarily in Okayama.
IsraAID, in cooperation with its local partner Japan International Support Program (JISP), deployed a team of mental health professionals to the affected area in the immediate aftermath of the crisis. In the year since, IsraAID, in collaboration with JISP and Sun Support Okayama, have continued to implement psychosocial interventions for those in need with special focus on vulnerable communities—guiding beneficiaries through the challenges of moving forward.
With the one-year anniversary approaching, IsraAID and JISP asked affected families how they planned to commemorate the event. Community members expressed a deep uncertainty of how to mark the event, and an interest in spending time with other families who share similar experiences. Many parents added that they were unsure how to best help their children, seeking support in providing a developmentally appropriate framework for kids to process the events.
With this feedback in mind, IsraAID and JISP hosted a weekend activity for affected families, in partnership with a local Buddhist temple. Community members came together for open discussions, meditation sessions, and a delicious paella dinner, prepared by prominent Japanese chef Yasutake Kurihara. For the families still living in shelters, this served as an important opportunity to enjoy a change in scenery and open up conversation around the loss they experienced.
Many of the 60 participants thanked JISP and IsraAID for providing a meaningful way to mark the one-year anniversary of the flooding. "I wasn't really sure how we should be spending this milestone, so I am grateful to be in a safe and comfortable space," shared one attendee. Another added, "It was great to spend time with and talk to those who have supported us all along. It gave me the courage to continue moving forward!"
Thank you for supporting this program!