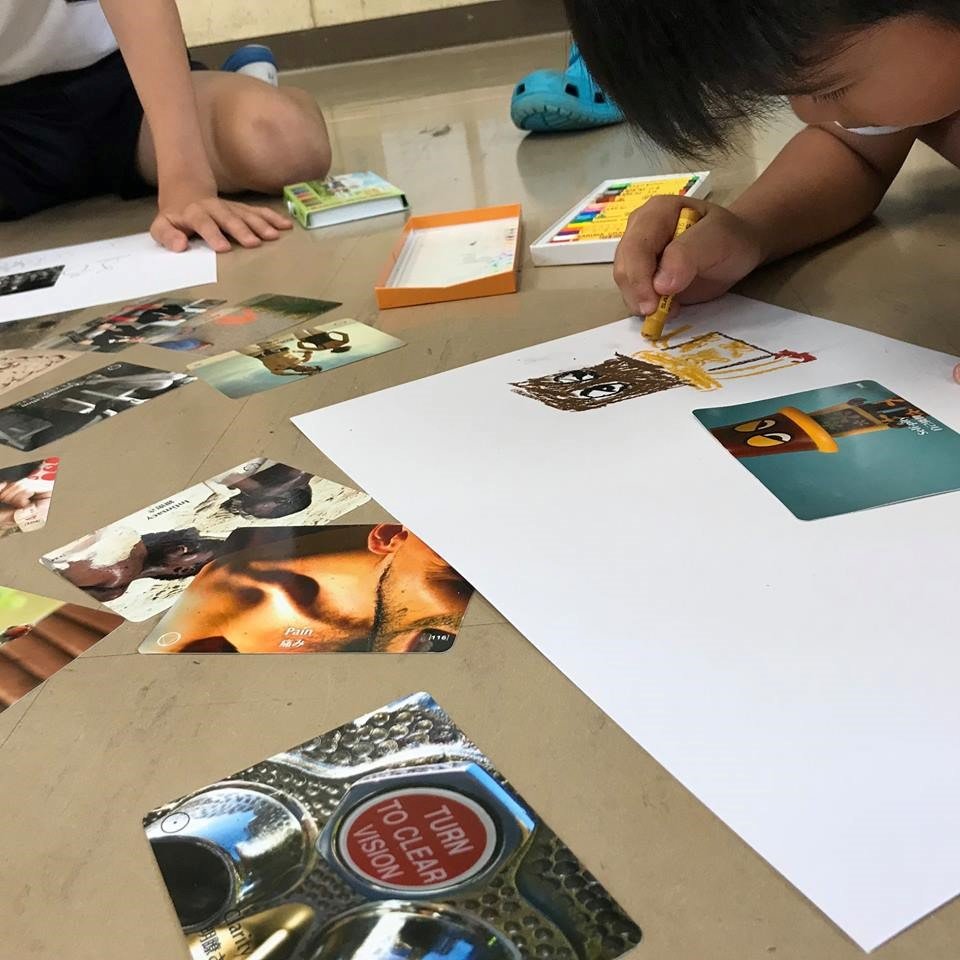 Japan IsraAID Support Program (JISP) continues to provide relief activities for the communities affected in the Kumamoto region following the 2016 earthquake, which killed at least 50 people, and forced 44,000 people from their homes.
After distributing food, water and other essential items to over 2,000 people, JISP launched mental health support activities for some of the most vulnerable groups in the Kumamoto region, including children, young mothers, and foreign residents.
In June, JISP's team visited three elementary schools in Kumamoto and provided psychosocial activities to children with special needs. Taiyo Okada, JISP's affiliated specialist, and Mayumi Yoshida, Country Director, implemented 5 sessions for these children. In the photos, children were asked to pick out a favorite photo card amongst many ("Points of You" cards), and draw what may be around the photo using their imagination. This activity bolsters mental health and is accessible to children with learning and other disabilities.
We were amazed to see how limitless their creativity can be! Over the week, we held activities at Kawashiri, Rikigou West, and Higashimari Elementary School, and joined together with parents and members of a local art group who took a great interest in JISP's activities.
We thank our supporters again for making it possible to continue our support for Kumamoto!
Thank you for your support! More updates to follow …