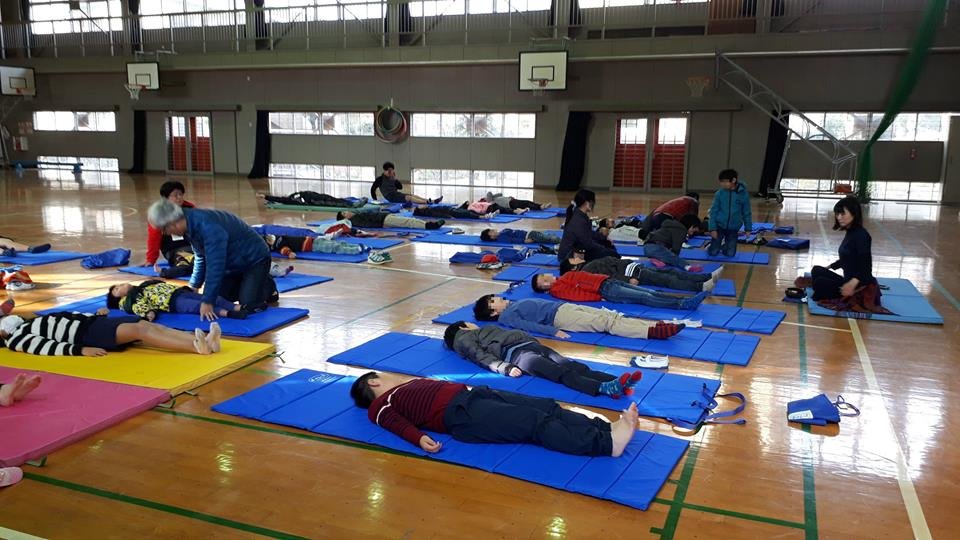 Japan IsraAID Support Program (JISP) launched relief activities in Kumamoto, Japan on April 15th, 2016.
After distributing food, water and other essential items to over 2,000 people, the organization began to run mental health psycho-social support (MHPSS) activities for some of the most vulnerable groups in the Kumamoto region, including children, young mothers and foreign residents.
Since 2016, we have directly reached over 1,550 beneficiaries.
Since the last report in January, our team has run activities for approximately 62 beneficiaries in Kumamoto.
In February, Ryoko, a psychological expert and yoga instructor, provided four yoga relaxation sessions for elementary school & kindergarten children and their teachers.
Following the sessions, both the children and adults shared their positive feedback. According to one of the teachers, our workshop is helping the children with special needs to participate in group activities and express their feelings, whilst enjoying physical exercise and communication with the teachers through yoga.
The teachers are surprised to see how their students - especially those with Autism Spectrum Disorder - are able to focus and join in with group activity, which is often a challenge. They have even started to notice the chants that we practice in the yoga sessions being sung during daily life at school, bringing a sense of unity and joy to the class!
JISP plans to continue offering additional workshops and trainings in Kumamoto in 2018.
If you would like to support these activities and help us reach more people in Kumamoto, please make a donation and/or share this report on social media! We appreciate your support.