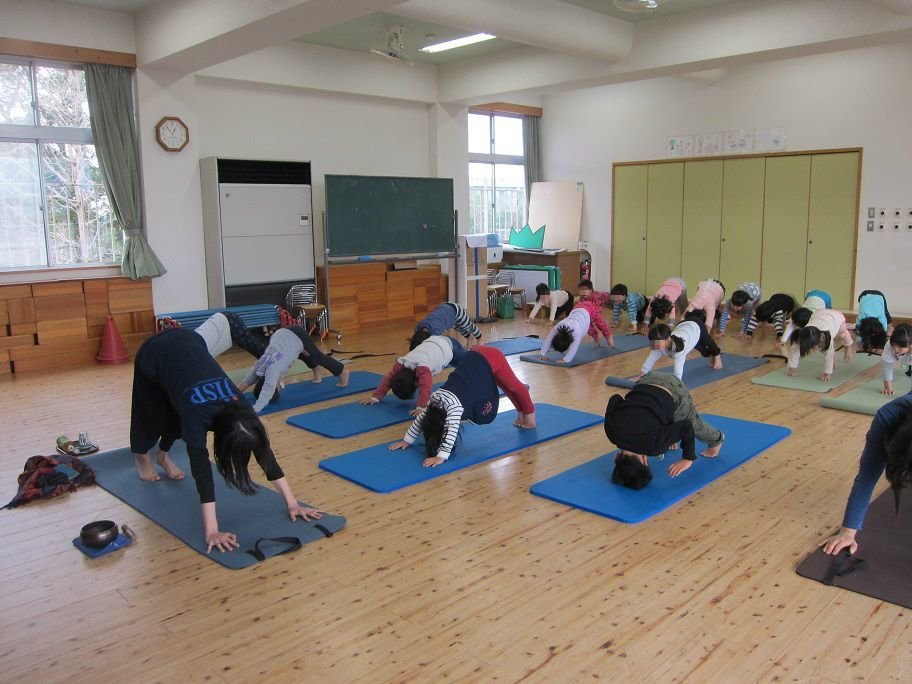 Japan IsraAID Support Program (JISP) launched relief activities in Kumamoto, Japan on April 15th, 2016.
After distributing food, water and other essential items to over 2,000 people, the organization began to run mental health psycho-social support (MHPSS) activities for some of the most vulnerable groups in the Kumamoto region, including children, young mothers and foreign residents.
Since 2016, we have directly reached over 1,500 beneficiaries.
Since the last report (October 2017), our team has run activities for approximately 200 beneficiaries in four elementary schools and one kindergarten.
In late October and early November, Mr. Taiyo Okada conducted nine self-care, stress-relief activities for students and their teachers from elementary schools in Kumamoto.
The activities included Brain Gym® and Dance Movement Therapy for kids with special needs and their teachers, from the Kawajiri school and Rikigo Nishi schools. The participants moved their body with music, stretched, jumped and played with balloons.
The kids surrounded Okada after the sessions, saying: "It was fun!" "Please come again!"
Later, one of the school's headmasters told our team that a few of the mothers had approached him and said they had been surprised because on the days of our activities, unlike other days, their kids fell asleep easily.
In December, Ms. Ryoko Ohtaki provided four yoga relaxation sessions in Higashimachi elementary school, Kawajiri elementary school and Kawajiri kindergarten.
Following the sessions, both the children and adults shared their positive feedback: Some of the children said:
"It felt good."
"I feel like my fatigue is gone."
"I found it easy to relax."
"I had fun doing yoga with everyone."
"I want to do it again!"
While, a couple of the teachers said that:
"During the workshop I could feel that my breathing becomes deeper and my awareness of my own body stronger. I hope we can have this activity on a constant basis!"

"I was so happy to hear you are providing activities to support the supporters. It really makes a difference to us. Thank you for including us."
JISP will continue to offer additional workshops and trainings in Kumamoto in 2018.
If you would like to support these activities and help us reach more people in Kumamoto, please make a donation and/or share this report on social media! We appreciate your support. JISP Team Members