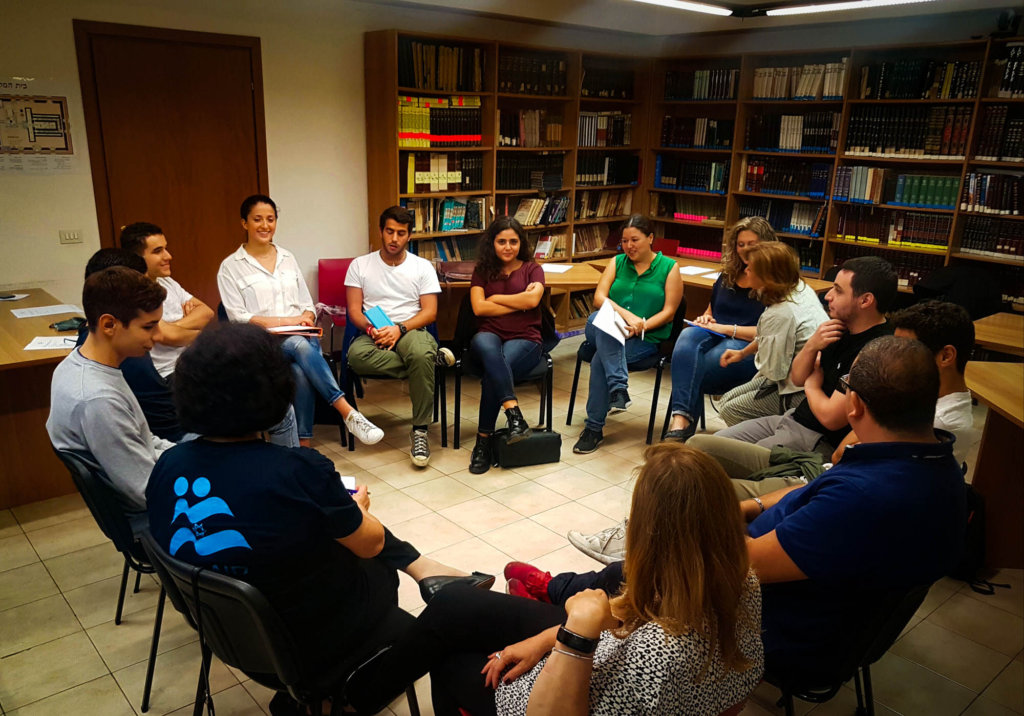 On August 24, 2016, 76 kilometers southeast of the city of Perugia, a 6.2 magnitude earthquake struck central Italy causing major damages and destruction of thousands of homes, buildings and infrastructures. Two-hundred-ninety-six people were killed in the towns of Amatrice, Accumoli and Arquata del Tronto. Approximately 4,454 people were displaced in the regions of Lazio, Marche, Umbria and Abruzzo.
IsraAID responded to the emergency, arriving less than 36 hours after the earthquake struck, bringing a team of 20 search and rescue professionals to pull people from the rubble and psychosocial support experts to help mitigate the long-term effects of the traumatic events in Amatrice and its surroundings area. IsraAID staff worked side by side with government institutions and partners to ensure an high level of safety and security for all people. The support structure included coordinating efforts of multiple sectors of the government, bi- and multilaterals, civil society organizations, and the private sector, to accomplish mission objectives to support the national health policies and strategies already in place.Connections were established with representatives of the Protezione Civile, Polizia Municipale and Polizia Locale Roma Capitale as government institutions appointed to coordinate and work in the field.
IsraAID's response was implemented in Amatrice and the surrounding area. The main emphases of the activities were to create better access to emergency services, provide psychosocial support to vulnerable earthquake survivors, and capacity building for Italian emergency service providers and community members. Cooperation was established with the Protezione Civile Authority, Polizia Municipale in Torrita, The Professional Association of Polizia Locale of Italy, Ecole Universitarie International and The Union of Jewish Communities of Italy, to guarantee the intervention was in line with priorities set by the authorities. Community involvement was given special attention to ensure sustainability. Their participation and practical application of knowledge gained in training sessions, provided the community with the tools needed to overcome challenges from this disaster and be prepared should another occur. Twenty-five police of Polizia Locale Roma Capitale and 32 community members of the Union of Jewish Communities of Italy were trained and equipped with knowledge on Psychological First Aid (PFA), trauma, and resilience. Meetings were held with stakeholders working in the emergency sector to ensure the highest level support for their interventions.
The focus of IsraAID's intervention was to provide PFA to the evacuees and earthquake survivors. There were 780 direct beneficiaries of IsraAID's interventions. The majority were adults, men and women from the age of 35 – 70 reached through individual and group sessions. Young children and teenagers were supported by a more tailored and individualized approach which included resilience kits.Active dialogue techniques, discussions, case studies, and demonstration exercises were applied during the intervention. Experiences shared between group sessions were considered very useful by all participants.
Overall IsraAID's interventions reached 7,550 indirect beneficiaries in building camps for evacuees, establishing connections with the community members, local staff and debriefing with volunteers in the field. There was a phenomenal response from a wide range of components provided in the community. Many lives were saved and post trauma cases supported.
The impact of providing PFA to survivors was immediate and positive, normalizing stress reactions and easing distress levels in all who were reached. Psychological First Aid was designed to reduce the initial distress caused by traumatic events, and to foster short- and long-term adaptive functioning. Principles and techniques of the intervention met four basic standards: (1) consistent with evidence on risk and resilience following trauma; (2) applicable and practical in field settings; (3) appropriate to developmental level across the lifespan; and (4) culturally informed and adaptable. The team established a human connection in a non-intrusive, compassionate manner maintaining a calm, non-judgmental demeanor.
The direct service provision and training had a vast impact on the community. The support provided was given top priority and the awareness of psychosocial support has been widely enhanced.
The Professional Support component involved the coverage of 3,300 survivors with respect, trust and understanding, and kept technical language to a minimum by competent individuals. Following this approach, the team was able to conduct personal relations with different survivor individuals, which concluded in a helpful and positive bilateral feedback. The same professional approach was used in the trainings conducted with 57 local professionals and community members, who were equipped with an expanded knowledge that could immediately be applied for at least 2,000 survivors in need in the field.
Strong cooperation's were built with different actors that are active in this sector such as the Polizia Locale Roma Capitale, Polizia Municipale (Torrita), Protezione Civile (Torrita), community and other IsraAID interventions in the region (such as with the Union of Jewish Communities of Italy). Cooperation combined with empowering communities to protect it citizens mental health and strengthening the first aid service delivery has created better access to preventive interventions for the affected population.
Extraordinary stories have emerged from the courageous people who survived the disaster, escaping death, as their historic villages came shattering down around them. In Cornillo Nuovo, a tiny village a distraught mother described how she had two young girls (7 year old twins) and her husband, her parents and other members of the family caught up in the quake – only one of the twins was alive. Giuliana said that as their house began to shake shortly after 3.30am on Wednesday, one of her daughters Silvia threw herself onto her sister.
Silvia was dead by the time rescue teams could reach the pair, but her actions are believed to have saved the life of her sister who, her mother said, escaped without any injuries. "They were together. one was alive and the other was dead. Silvia had used her body to protect her sister because she was not harmed at all. It is a miracle that she is alive, but I am torn. I lost most of my family and one of my daughters has lived."
By the account of the town's mayor, Sergio Pirozzi, a large number of the dead were visitors, swelling Amatrice's population ahead of the 50th annual festival celebrating "spaghetti all' Amatriciana," which was supposed to take place on that weekend.
Participating in IsraAID's interventions this mother was able to begin the grieving and healing process. The community was also able to rally around this mother to support her in her unimaginable grief. Unfortunately, this mother's story is not unique, but with the love and support of the community and training from IsraAID the earthquake affected communities will be able to move forward.