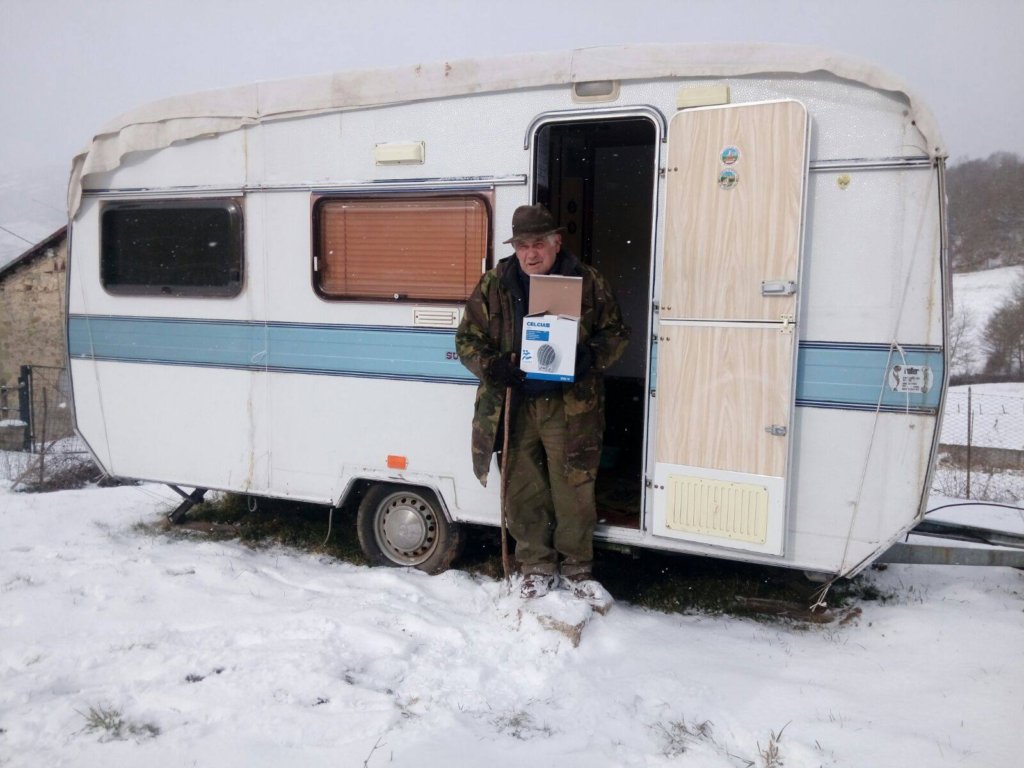 In January, 2017, as a response to the bitter cold and the snow-covered winter months, IsraAID supported families still living in camps by distributing much needed winter supplies as temperatures plummet to -18 C. The team was welcomed by the Mayor of Amatrice, Mr. Pirozzi, who on behalf of the town expressed his gratitude for the continued assistance.
"I'm very happy to see you again" said Giulianna, a survivor of the earthquake, "it is a gift for us when we, the Amatrice community, need it the most."
It was the 24th of August 2016, 76 kilometres (47 miles) southeast from the city of Perugia, when the 6.2 magnitude earthquake struck central Italy causing major damages and destruction of thousands of homes, buildings, and infrastructures. 296 people were killed in the towns of Amatrice, Accumoli and Arquata del Tronto. Approximately 4,454 people were displaced in the regions of Lazio, Marche, Umbria and Abruzzo.
IsraAID responded to the emergency, arriving less than 36 hours after the earthquake struck, bringing a team of 20 Search and Rescue professionals to pull people from the rubble. IsraAID also brought Italian speaking psychologists to help mitigate the long-term effects of the traumatic events in Amatrice and its surroundings area. IsraAID staff worked side by side with government institutions and partners to ensure a reasonable level of safety for all people. The support structure included coordinating efforts of multiple sectors of the government, bi- and multilaterals, civil society organizations, and the private sector, to accomplish mission objectives to support the national health policies and strategies already in place.
"We look strong, but inside we are destroyed" Pietro, 65 Torrita
IsraAID's Italian speaking psychologists and therapists worked to provide psychological first aid and long term support in Torrita, Amatrice, Mussicchio, Cornillo Nuovo, Colli, Collemoresco, ANSAP and Scai camps. The team worked with all levels of service providers and the affected population including women, youth, children, and the elderly to normalizing stress reactions and ease distress levels. The impact of providing psychological support to survivors was immediate and positive.
Furthermore, 25 police officers and 32 social service providers participated in the psychological first aid training by using tailor-made curricula specific to the context of the earthquake in Italy. The training focused on the definition and symptoms of trauma, resilience, and resources. The training and sessions offered to them were meant to help build their capacity, bolster their personal coping mechanism, and offer them an outlet, given their own stress.
Total beneficiaries 527, and indirect beneficiaries, over 3000.
IsraAID thank you for helping us supporting the population of Amatrice and the surrounding areas when they needed our care the most. IsraAID continues to support populations in need around the world, thanks to donations from people such as yourself – thank you!