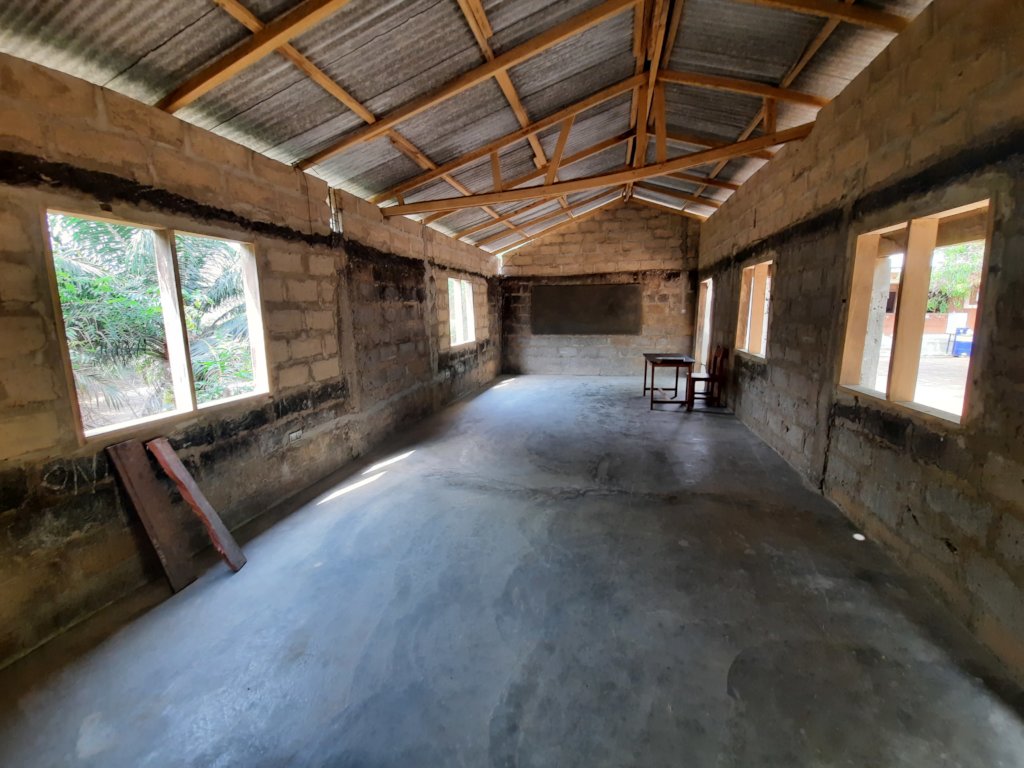 2021 began on a good note for Grow Ghana. We continued with the construction of the I.T. Lab in our partner school in Langma. The floor of the I.T. Lab was filled with concrete, the windows and doors were fitted. The I.T. Lab is also connected to the national power grid giving us access to electricity. All these happened within the second week of January to the second week of February and were only possible trough various donations that reached us through GlobalGiving. What a boost! The lab is still "work on progress" but can already be used in an improvised way to provide trainings.
During this same time, we embarked on a nose mask and soap distribution campaign to sensitize the community about the preventative measures against the COVID-19 disease. The reaction from the community was positive and our relationship with the community strengthened. We look forward to more community engagement and collaboration to increase the numbers of learners.
Regarding the number of students enrolled on our program, 25 students have ended their learning journey with us as they passed the basic exam certification in their school and are now spread across various senior high schools in the country. However, we were able to use the new lab space as leverage in attracting more students to join our program even though the I.T. Lab is semi-finshed. Currently, we have 40 new students enrolled on our program. This brings our total number of students to 75 and we are getting closer to the magic 100!
Going forward, the I.T. Lab has to be equipped with the Raspberry Pi devices and other peripherals (keyboard, mouse, HDMI cables, displays, headphones), and furniture. This allows the students to practice their IT skills on a daily basis, rather than bi-weekly as is currently done. In addition, we are looking to expand our trainings to other schools within the community. Plans are at an elementary stage yet we are hopeful of implementing our expansion projects soon.
A warm thank you for your continuous support to all our donors and supporters. You make our world!
Ezra, Gifty, Sharon, Jennifer and Benjamin