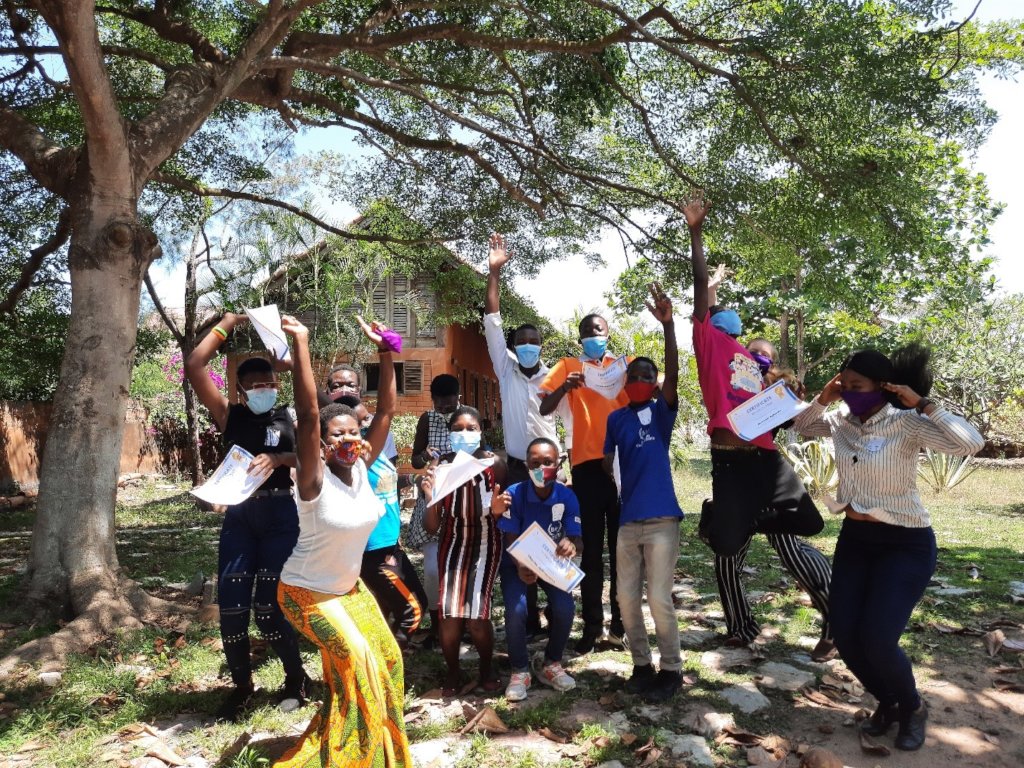 Last year we set our aim to empower one hundred (100) young students in the local community of having a practical use of the ICT and Soft Skills training and we are thriving to go beyond that. We have achieved 50% so far and still counting. The tangible result of the fast progress of our students is indeed fulfilling.
Due to the interest and the commitment of our student motivate us to commenced training sessions in the third week of July even when all schools were closed. To ensure the safety of our students and trainers, nose masks were distributed to everyone. Also, soaps and running water were made available for use – as required by the government. The students and trainers adhered strictly to staying 2metres apart from each other. To ensure variety, we held training sessions under various themes such open air coding, coding at the beach and student-led coding sessions.
For a two-month duration, we held training sessions four (4) days a week while Fridays were reserved for working on individual projects. The students conducted a research and work on a project of their choosing. Then, a presentation was organized with invited guests for the students to showcase their projects. Some projects that the students worked on include the PenaltyShot game, Robot Invaders, sand a car race game. Certificates of participation were awarded to all student participants.
We also participated in the GlobalGiving Photo Contest 2020. We finished in the 20th position at the close of polls with our "coding at the beach theme". We, however, won a $200.00 cash price as our photo was adjudged the best in the development category. Thank you for the platform once again and the voters.
Challenges on students getting easy access to a computer in their classroom
The beginning of this year has not been an easy year for GrowGh Edu Initiative and their students but there has been not much progress on the I.T. Lab building in one of our partner schools yet. This is because of the COVID-19 pandemic which has strained our finances.
Solution to expanding and providing quality IT and Soft-Skills training to our students
Moving forward in increasing our cooperate sponsorship support, partnership and making companies and individuals aware of us, we participated in the recently ended EDUCATA20 Ghana, which was held at the Movenpick Hotel, Accra. The objective was to show the educational community what Grow Ghana can provide to the less privilege community students. This is to help push our initiative forward in terms of financial stability.
Our bi-weekly structure training in the elementary IT skill is still in its fast pace, the usage of internet and basic coding are available for the students in our campus.

Stay with us during these difficult times!

Yours in development work,
The team of Grow Ghana