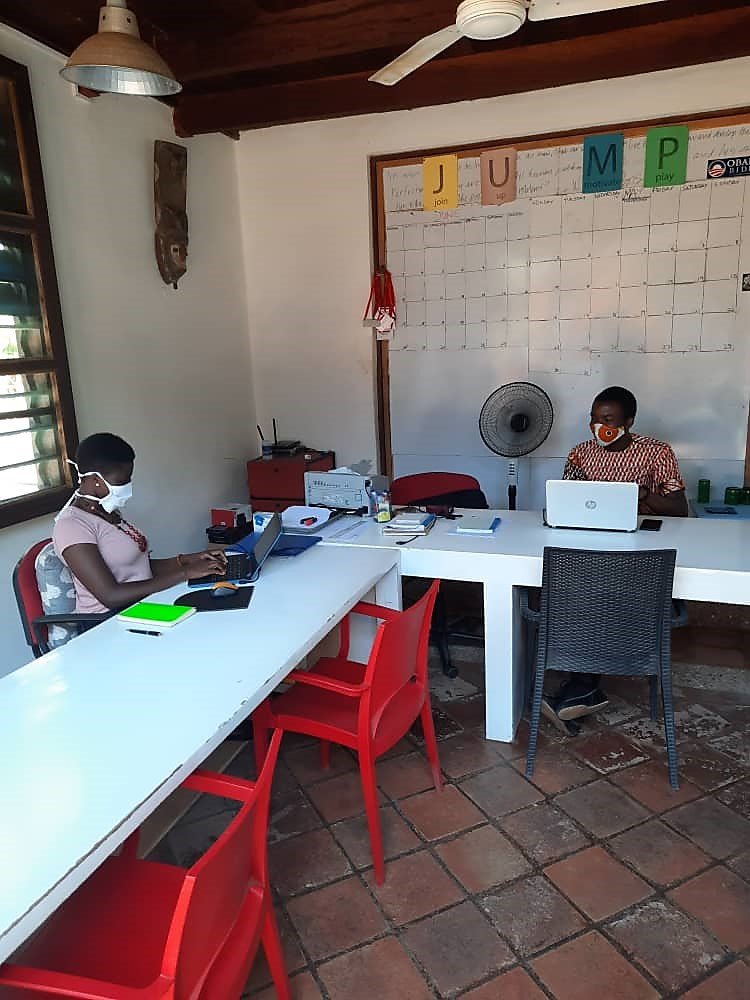 Hello friends of Grow Ghana,
We are looking back on some difficult times. COVID is everywhere - the government of Ghana imposed a lockdown and closed all schools after the first few cases of COVID-19 were recorded. This meant we lost access to our students and had to work from home. This was a new challenge for us and we braced ourselves for the task to ensure we will be ready when life returned to normalcy.
We resorted to conference calls and videos calls in order to keep in touch and ensure work continues unabated. The team also participated in an online workshop on Liberating Structures. We acquired new skills from the workshop which we look forward to incorporating into our training sessions. We also contacted the trainees, through their parents, to check on them and ascertain their level of progress in working on their own projects. At the moment, we have resumed working in the office and are strictly adhering to all the COVID-19 protocols. We have been able to update our Raspberry Pi devices and training manuals, making them more efficient and ready for use.

Our participatory classes are yet to resume from the COVID-19 imposed break. Therefore, we have taken the opportunity to put all necessary procedure in place. To that end, we have procured a medium-sized Veronica bucket and soaps -for hand-washing purposes, sanitizers, rolls of tissues and provided reusable face masks to our trainees. This is to ensure that all trainers and trainees are safe.
Work on the IT lab began in late February, 2020. However, progress has stalled due to the COVID-19 pandemic. We look forward to bringing the IT LAB to completion although donations have been few and far between during this pandemic period. Better times to come!

We are looking forward to having our young talents return to the training sessions by the second week in July. There is so much we have in store for our young talents- new projects, new skills and more. We are really excited to get started again.
Warm regards from the restarted Grow Ghana Team!